Brintons Carpet was founded in 1783. Based in Kidderminster for over 230 years, Brintons promise is a floor that you can be proud of. Practical and hardwearing, as well as beautiful that will continue to look great for years to come.
Developing all their designs and colours in their own studio and controlling the manufacturing process from start to finish allows them to produce an exquisite range of wool-rich carpets.
The brand's collections are durable and beautiful, offering a wide range of designs for both classic and modern interiors that creates a relaxing, and comfortable ambience.
Discover our full range of Brintons carpets in-store now. Find your nearest store with our Store Locator.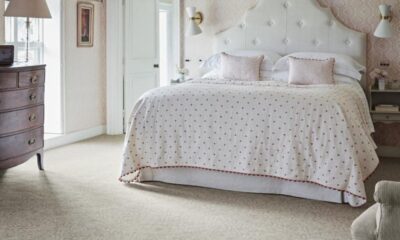 Country Life Collection
Discover the exquisite Country Life Collection by Brintons. Featuring stunning textured carpets woven from 100% undyed wool, providing a sustainable option for your home. Drawing inspiration from nature, the designs skilfully replicate plant and wildlife shapes using the cut and loop weaving technique. Resulting in a three-dimensional effect. The choice of bamboo and cloud further accentuates the natural softness and sheen of undyed wool. Elevate your living spaces with this beautiful, eco-conscious collection that blends nature with sustainable elegance.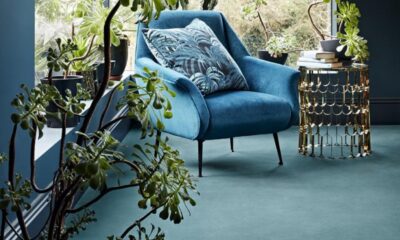 Velvet Collection
Experience unrivalled luxury and sophistication with The Velvet Collection by Brintons. Crafted with a denser pile, these carpets exude a soft and inviting texture, ensuring both comfort and durability. Choose from an elegant palette featuring twenty exquisite colours, ranging from delicate creams and beiges to captivating jewel-like greens and deep blues, as well as versatile greys and silvers. Elevate your home by selecting regal reds, sumptuous golds, or timeless black from this opulent collection, adding a touch of grandeur and refinement to your living spaces.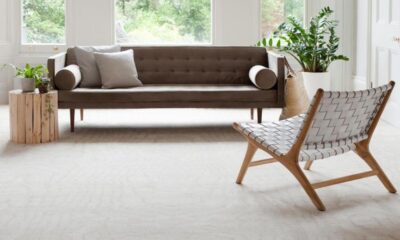 Timorous Collection
Brintons' Timorous Beasties collection defies conventional carpet norms, presenting striking designs that challenge the status quo. Many patterns boast large-scale, yet exquisitely detailed, directional artwork. The 2019 additions include captivating designs like Moiré and Effie, complementing the existing favourites such as Grain Du Bois, Damask, and Atholl Garden, which have received updated colour palettes. Embrace the unconventional and experience the allure of these unique carpets that push boundaries, transforming your living spaces into captivating showcases of artistic expression.