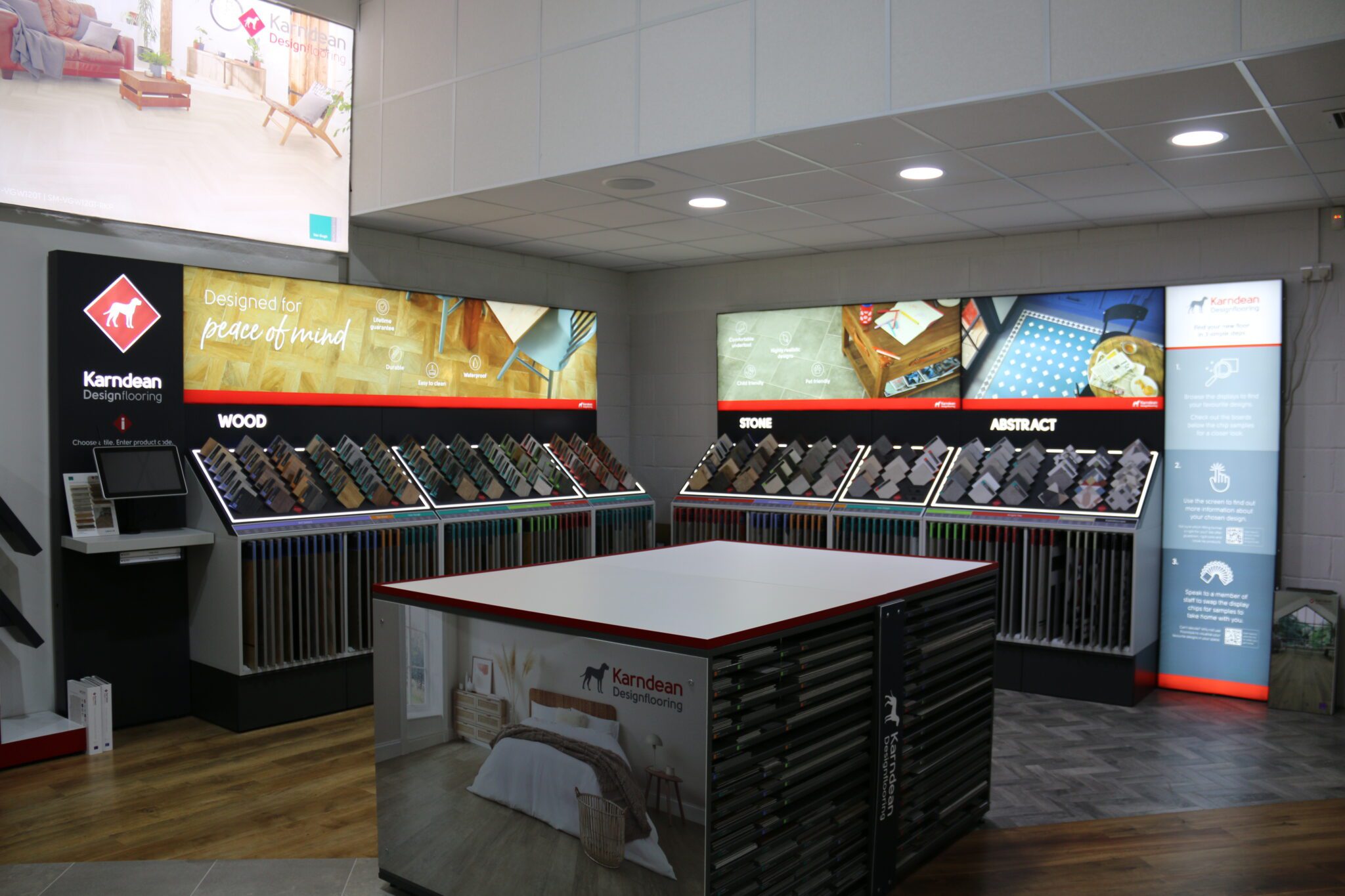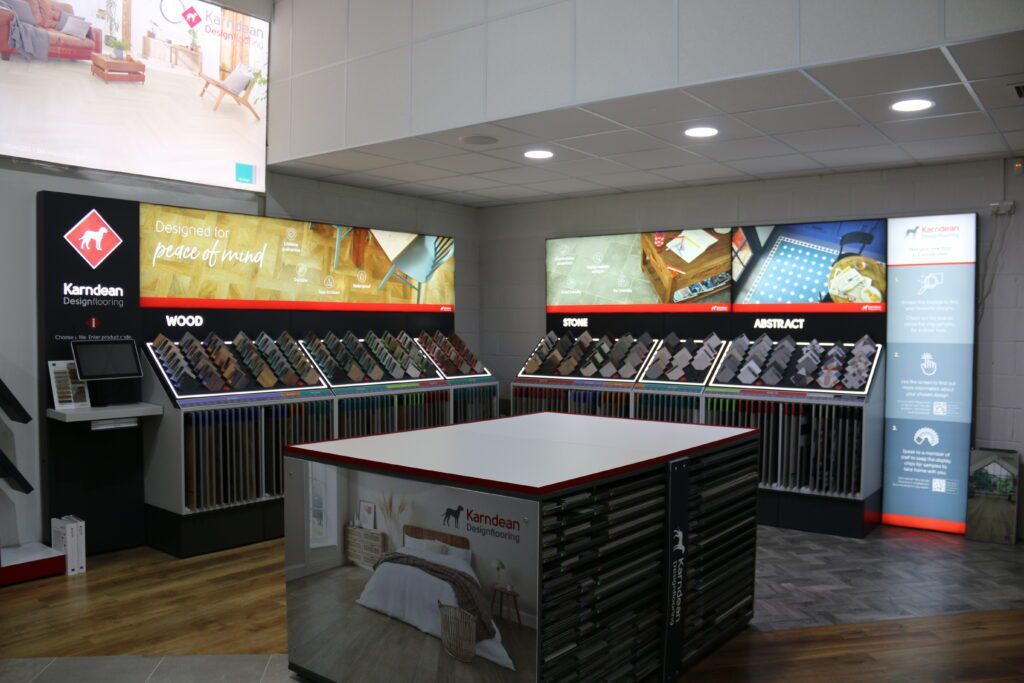 Who Are Karndean Flooring
Karndean flooring, also known as Karndean Designflooring, has established itself as a leading brand in the Luxury Vinyl Flooring (LVT) market since 1973. With a focus on originality and innovation, they excel in creating flooring that incorporates cutting-edge techniques. Designed to endure the test of time. Every  floor comes with a lifetime guarantee for residential use.
Karndean flooring has many advantages. Their meticulous craftsmanship ensures the flooring convincingly emulates the natural beauty of wood and stone while overcoming the practical limitations typically associated with this material.
View Our Collection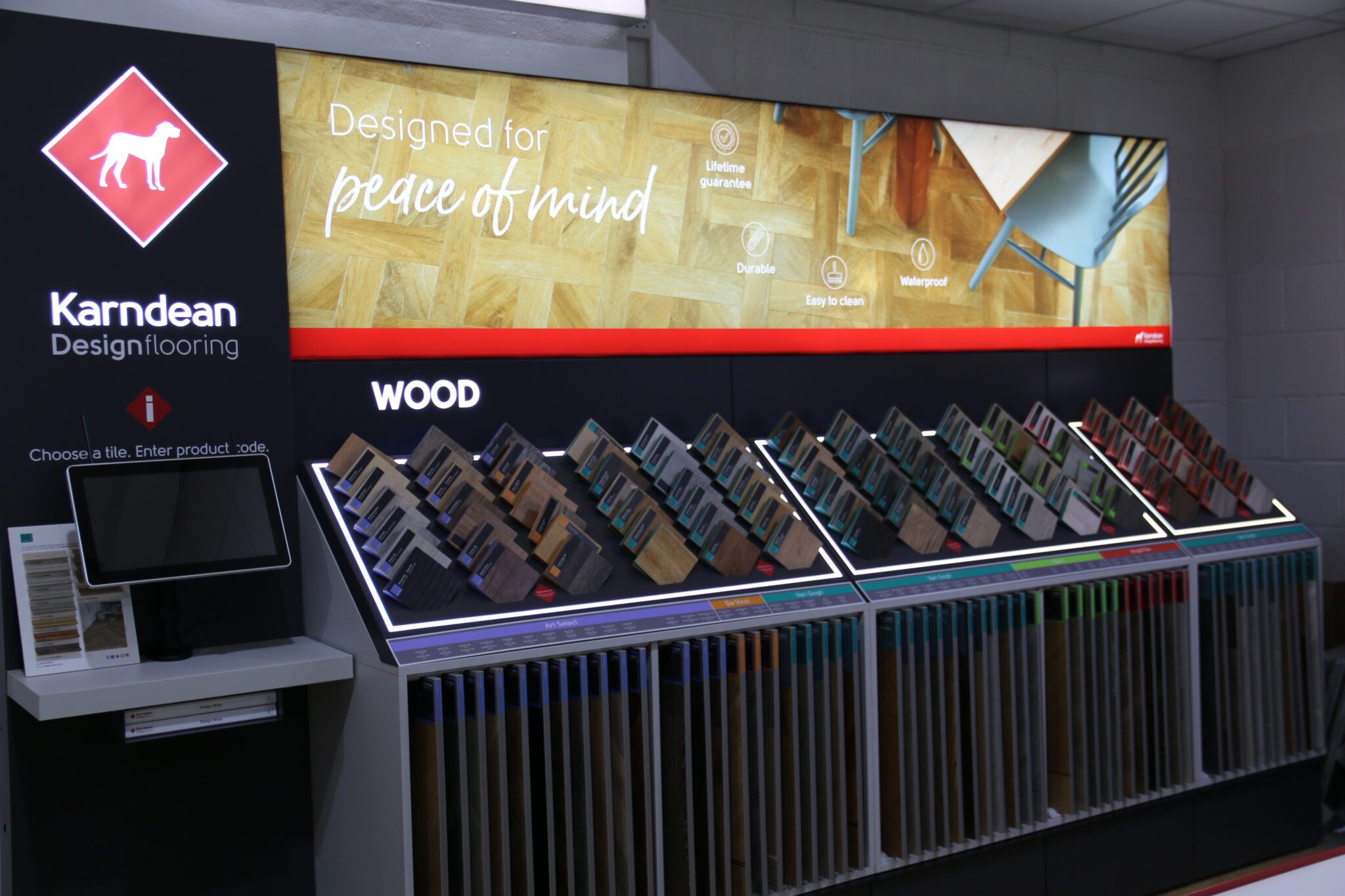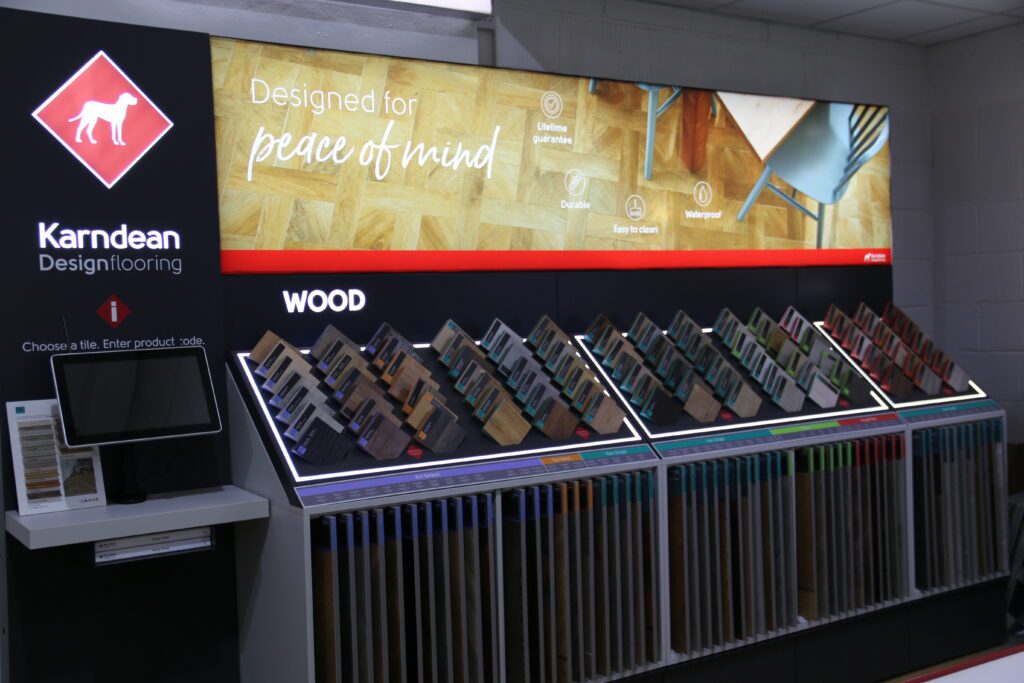 Karndean At The Floorstore
Our showrooms have a wide range of styles, colours, and finishes to choose from. Benefit from our Price Match Promise for the best deal, expert advice, flexible finance options, and convenient installation services.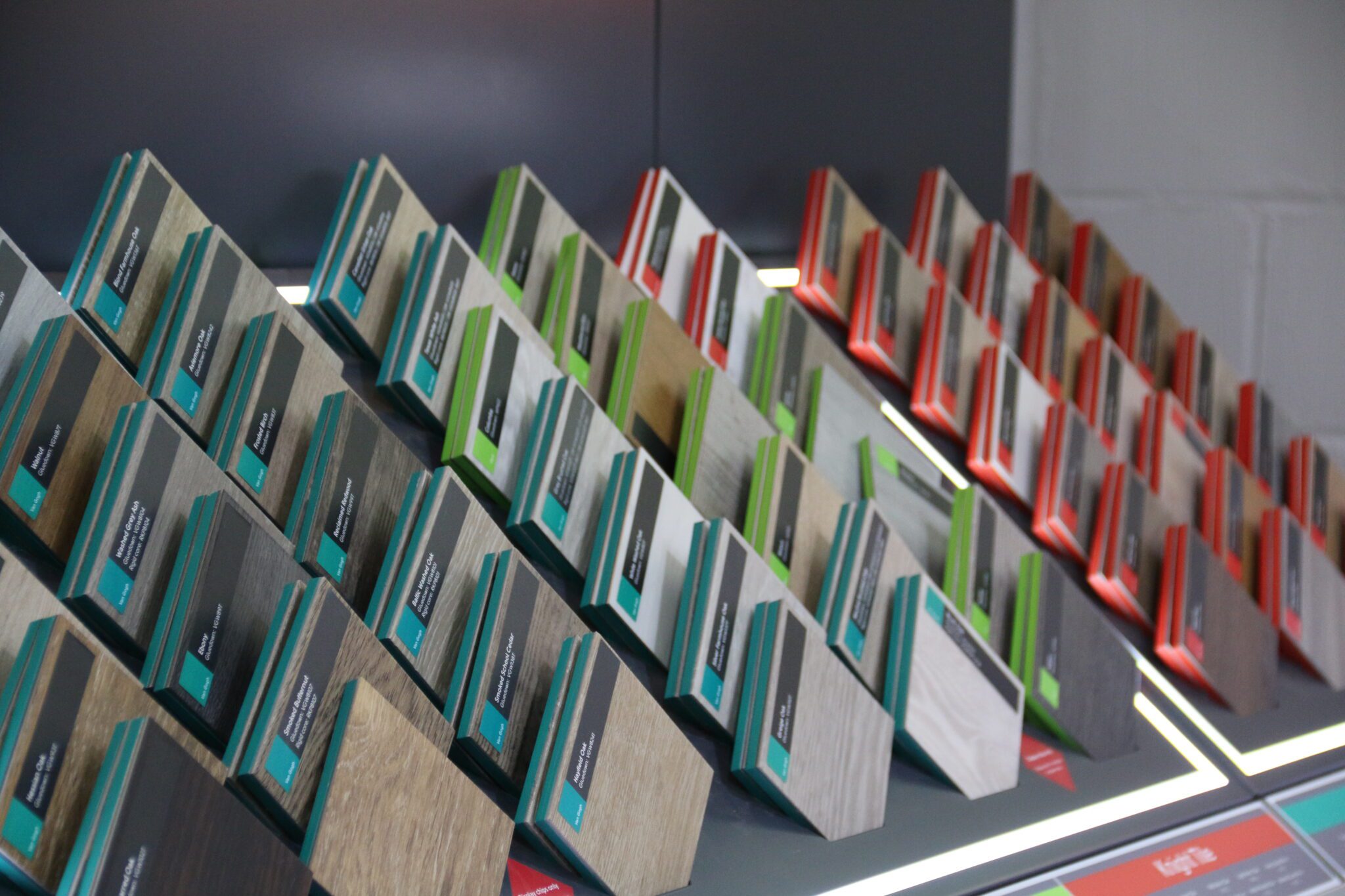 Why Buy Karndean Flooring?
Authentic appearance – Karndean LVT flooring provides an authentic wood without the upkeep.
Resilient – Unlike wooden flooring, which can warp and shrink due to changing weather conditions, Karndean flooring maintains its shape and size.
Minimal upkeep –  Easy to maintain and doesn't require staining or sanding.
Versatility – Perfect for any room of the house, from the bathroom to kitchen, bedroom to living room, hallway to conservatory.
Enhanced comfort – Karndean flooring provides natural warmth underfoot and can be paired with underfloor heating for added comfort.
Hygienic choice – Karndean flooring is a hygienic option as it lacks fibres that can harbour bacteria or dust mites.
Easily repaired – In case of damage, you can easily replace a single tile or plank of Karndean flooring without the need to replace the entire floor.
Quality guaranteed – Karndean is structured with five layers – two PVC backing layers, one high-definition photographic layer, one clear PVC embossed wear layer and a top polyurethane (PU) protective coating.
Transferable guarantee – Karndean offer a transferable guarantee which means your warranty is fully transferable to the next owner.
Our Karndean Flooring Collection
Karndean LVT Flooring comes in three LVT ranges, Gluedown, Loose Lay and Rigid Core.
Their Gluedown luxury vinyl flooring range offers the widest choice of colours and styles and is ideal if you are looking for a bespoke floor. Perfect for flat, dry subfloors you can choose from large planks, distinctive grain details and textured finishes to create a style that works in any space.
Karndean's Loose Lay collection also offers a wide variety of colours and styles. You can select from a range of traditional and contemporary oak designs, trendy rustic options, as well as tiles that replicate the look of travertine and slate. Plus, with its innovative K-Wave friction grip backing you can guarantee a secure placement. Ideal if you plan to change your flooring frequently or wish to minimise noise between rooms.
Lastly, Karndean's Rigid Core range is a floating floor that clicks and locks into place that does not require any adhesive. With its K-Core® technology it can be fitted over most existing subfloors, floorboards, and ceramics without the need for extensive subfloor preparation. With styles that can capture the look and feel of real wood and stone in a variety of colours and designs from classic to dark contemporary you will be sure to find a style that suits your home at an affordable price.