Buy Online Now
Welcome to our Karndean Flooring Section, here you will find the ageless beauty of natural flooring to your home without the hassle. Karndean Floors are comfortable and practical, Unlike natural flooring, they are softer, warmer to the touch, and easy to clean. Karndean use the latest technology and the most durable materials to make their product's last. They guarantee from 12 to 20 years which means their floors are a long lasting and ideal investment in your home.
Take advantage of the UK's Lowest Prices for these products.
We can also supply you with every accessory required to match!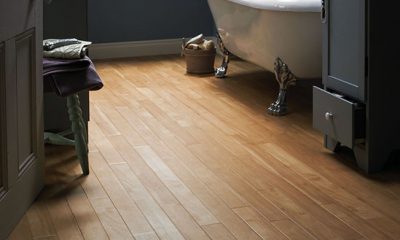 Inspired by Wood
Karndean Designflooring offers natural wood inspired designs without the practical drawbacks of real wood. Choose from a wide range of soft light, mid and dark wood tones to define your living space.
The Tones.
Light woods… Bring a fresh, spacious feel to your living spaces with a light wood floor that shows off the grain and the detail elegantly.
Mid woods… Mid toned woods can be the perfect match for rooms with neutral colour schemes and similar toned fixtures.
Dark Tones … Rich, deep, darker wood shades can add real warmth and make any room feel more indulgent and inviting.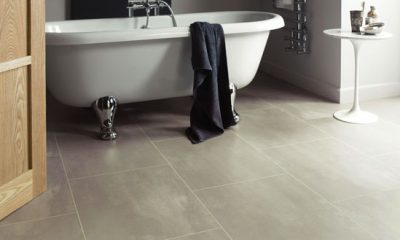 Inspired by Stone
From rich terracotta tiles to intricate limestone, natural stone surfaces can add instant appeal wherever they're used. But what puts many people off using stone in their homes is how it feels underfoot. With our wide range of Karndean Designflooring stone tiles, you can now have all the appeal of natural stone with a warmer, more tactile surface.
Use Karndean's inspired by stone designs in hallways for a decorative and inviting entrance to your home. You could also go with a stone floor in your kitchen, bathroom, utility room, conservatory. Karndean Inspired by Stone, is pretty much sutible for all areas throughout the home. Get the desirable real stone look, without the undesirable maintenance.
Iconic
Looking for something a bit more unique? Something with rich texture to match its appearance? Look no further than our contemporary range of Italian mosaic, Spanish pebble and modern metallic floor tiles.
We believe that when laying any Karndean flooring, subfloor preperation and accessories alongside are a must. To ensure that you as the customer benefit from the full 12 to 20 Year Residential Warranty, we offer and recommend these products are used from installation to aftercare.