Bona
Bona – the expert in wood floor renovation, maintenance and floor care since 1919.
Bona offers a complete range of environmentally friendly floor care products for consumers and professionials.
Wood becomes more attractive with age but it needs proper care to maintain its beauty. That's why Bona offers a full range of floor care solutions for high quality care of all kinds of floors, both wooden floors and hard floors, from cleaners and refreshers to mops and wipes. With Bona's Step by Step guides for maintaining and cleaning your floor there is always a helping hand throughout the process.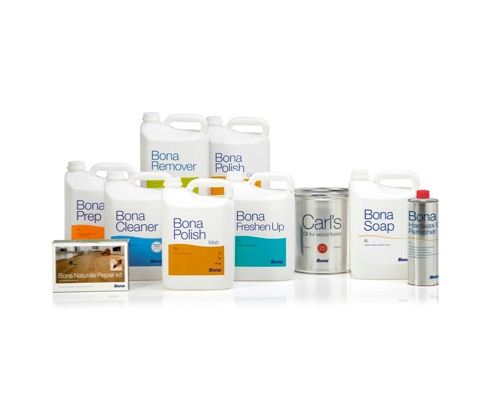 Osmo
From high quality, beautiful decking, to top of the range wood finishes, Osmo is the wood product specialist.
With everything from the popular Polyx®-Oil, the original Hardwax Oil, to the beautifully constructed flooring and decking, to our garden buildings, screens and fences all produced in Germany – the home of perfection – you can be guaranteed the products will not disappoint. The aim of Osmo UK is to be as environmentally friendly and ecologically sound as possible and this reflected in the products.
Osmo's top selling interior products include Polyx®-Oil, Wood Wax Finish Transparent, Wash and Care and Liquid Wax Cleaner. The top selling exterior products include UV Protection Oil Extra, Natural Oil Woodstain and One Coat Only.