In the UK, around 45% of households have a pet. Around 54 millions of pets live in homes throughout the country, with the number of cats and dogs reaching 17 million. Choosing the ideal type of flooring for your home is important, but finding the right one for a household with pets can be challenging.
In this article, you can find out more about different types of flooring, which type of flooring is pet-friendly and why, the advantages and disadvantages of choosing a specific material, and much more.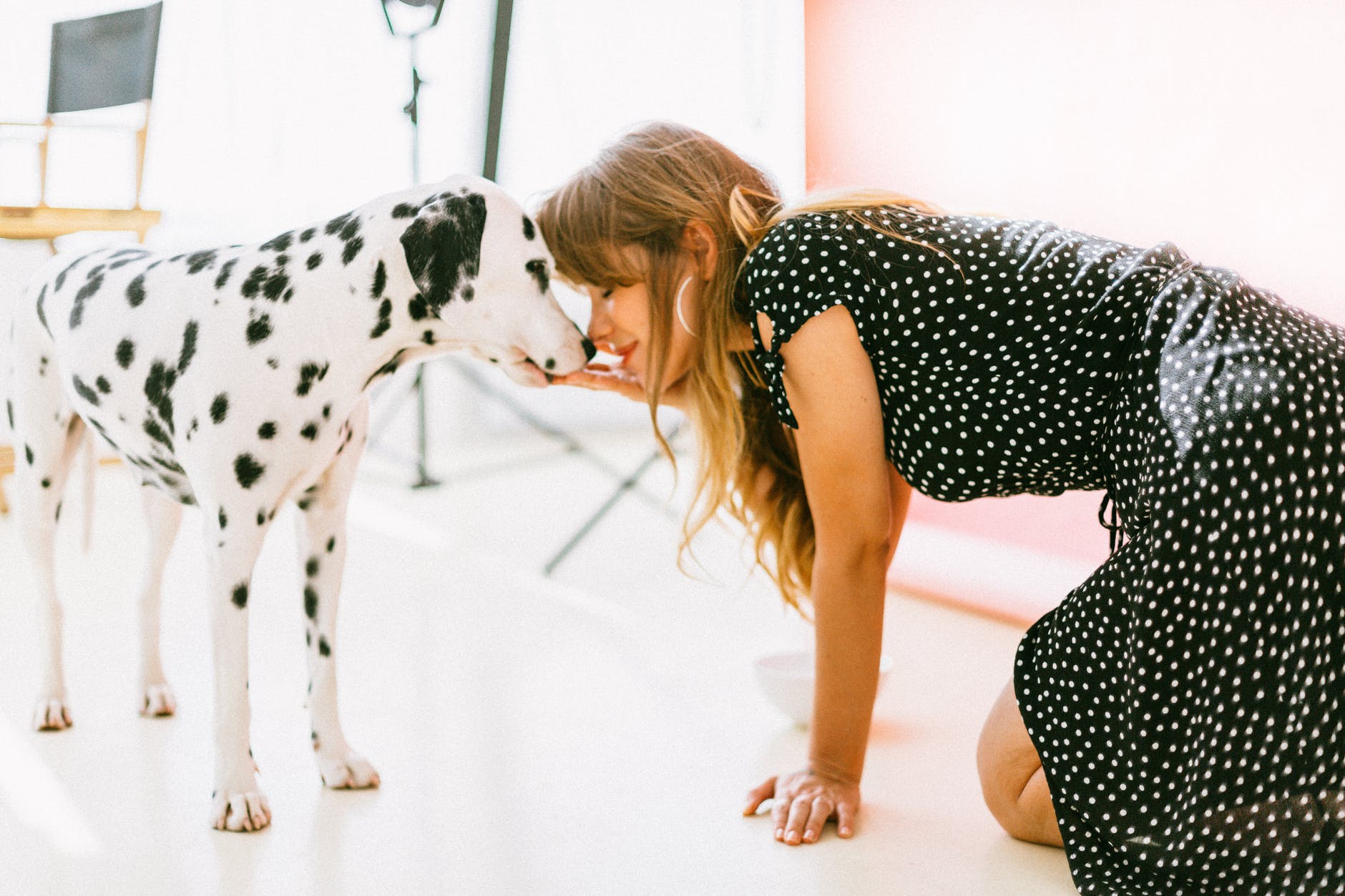 How to Choose Pet-Friendly Flooring
Whether you have a dog or a cat, choosing the right type of flooring for your home is crucial. After all, your furry friends WILL cause a bit of damage to your flooring over time, so choosing a durable floor that can withstand scratches and stains is important. When buying flooring for a household with pets, you should take into consideration the scratch-resistance of floor surfaces as well as their traction. Of course, they should also be as long lasting and as easy to clean as possible.
When it comes to choosing flooring for your home, the options are varied but these are the more popular choices:
Engineered wood flooring
Laminate flooring
Stone tiles
Carpet and carpet tiles
Luxury vinyl flooring
However, not all of these flooring solutions are ideal for a household with pets. Some of these options provide a good balance between convenience, comfort, and affordability. But one type of flooring stands out among all others. Read on to find out more about each type of flooring and discover the best one for your home.
Engineered Wood Flooring
A popular option and a good alternative to hardwood floors, engineered wood flooring brings the warmth and beauty of solid wood surfaces into modern interiors. While engineered wood floors can make any home look fantastic, homeowners should choose the type of flooring carefully if they also have pets.
For example, harder woods such as white oak, walnut, hickory, and maple are better than softer woods like pine, chestnut, and fir. If choosing an engineered wood floor, a scratch-resistant finish or a lacquered surface can provide a decent level of protection against scratches and staining. Buying a high-quality engineered wood floor with a thicker veneer can also provide a long-term flooring solution, as this premium flooring can be freshened up with sanding and a new finishing process, if and when needed.
Laminate Flooring
While pet owners due to the often-slippery surface of laminate have avoided laminate flooring for years, recently more and more companies have been making pet-friendly laminate flooring. Completed with a textured surface, these floors provide better traction. Pet owners and especially cat owners and households with older dogs should avoid buying laminate flooring with a super smooth, high-gloss finish, which may be more slippery.
Good options include laminate flooring with embossed surfaces, which not only provide better traction, but also enhance the wood-effect design to make it look even more realistic. These textured finishes reduce slipping, for more peace of mind. Laminate flooring also features a closed surface, which means that dirt and dust don't accumulate in between planks, making cleaning and maintenance easier. Finally, water-resistant laminate floors provide an easy way to clean the surface without worrying about warping.
Stone Tiles
A classic option, stone tiles offer good scratch-resistance, are incredibly durable, easy to clean, and they look gorgeous. However, they have a cold and hard surface, which makes them uncomfortable for pets.
Installing under floor heating provides a solution to enhance the feeling of comfort for cats and dogs. But this option adds more costs on top of the already steeper price of stone tiles compared to other types of flooring. Pet owners can also use rugs to create softer areas in a room with stone tile flooring. Last but not least, some stone tiles have a softer surface which may require extra care to keep them looking like their best over the years. Luxury vinyl flooring with a stone-effect design offers a great alternative to natural stone tiles.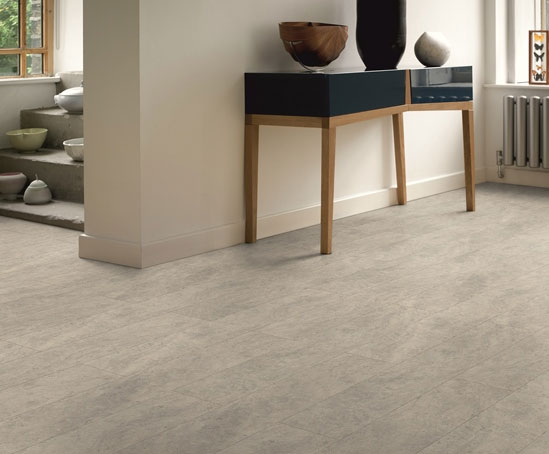 Carpet
Carpets are not recommended for households with puppies for obvious reasons. Cats and dogs can also damage plush carpets and shaggy rugs. But recently, more flooring brands have been launching per-friendly carpets.
Dog and cat-friendly carpet tiles feature highly resistant nylon fibres and have a low pile that doesn't snag the pets' nails or claws. Low pile carpet tiles are easier to vacuum and some of these nylon fibres also offer incredible wear-resistance, even in areas with heavier foot traffic. Pet owners can also choose a stain-resistant carpet which makes cleaning easier, although removing some stains may be more challenging compared to other types of flooring. Comfortable and soft underfoot, some carpets may wear more easily, but carpet tiles provide an easy solution to replace damaged sections.
Luxury vinyl flooring
Unarguably, luxury vinyl flooring is the best choice for households with pets. This pet-friendly flooring can handle just about anything and look fantastic for years to come. Made with a hardwearing wear layer, luxury vinyl flooring has superior resistance to scratches, stains, scuffs, and other signs of wear and tear. This also makes luxury vinyl flooring easy to clean and to maintain.
Water-resistant or waterproof and resistant to heavy foot traffic, luxury vinyl floors suit all areas, including bathrooms, kitchens, and hallways. Vinyl is also softer and quieter underfoot as well as warmer than stone or wood flooring.
Available in designs that look like natural stone tiles or hardwood floors, luxury vinyl flooring offers a convenient, stylish, and durable flooring solution for households with pets.