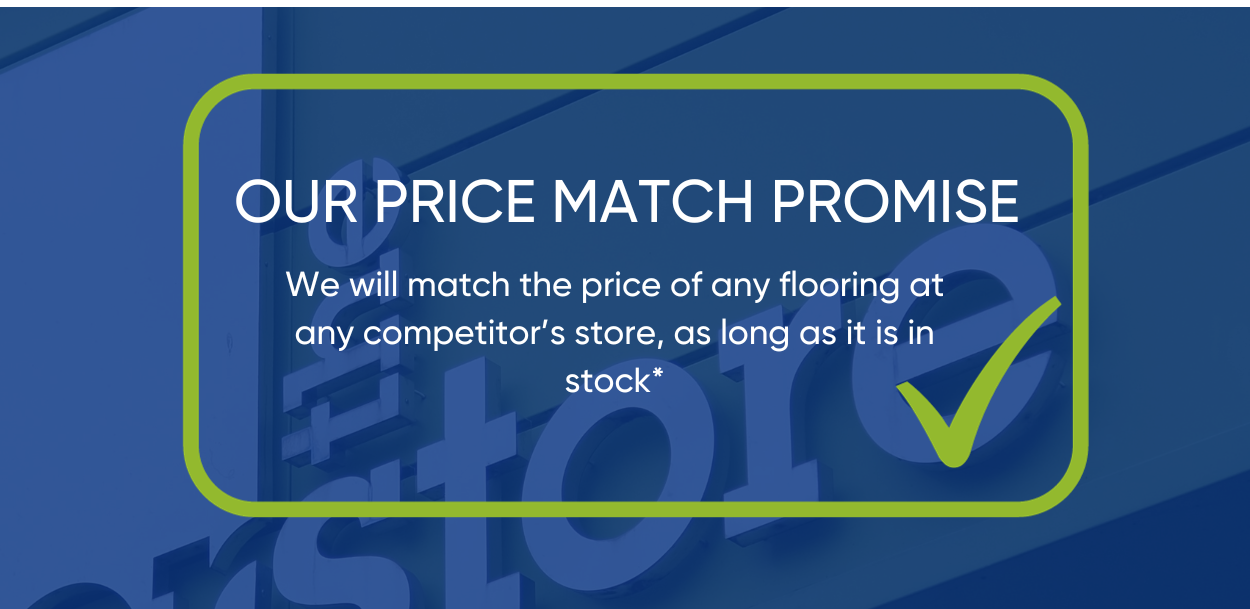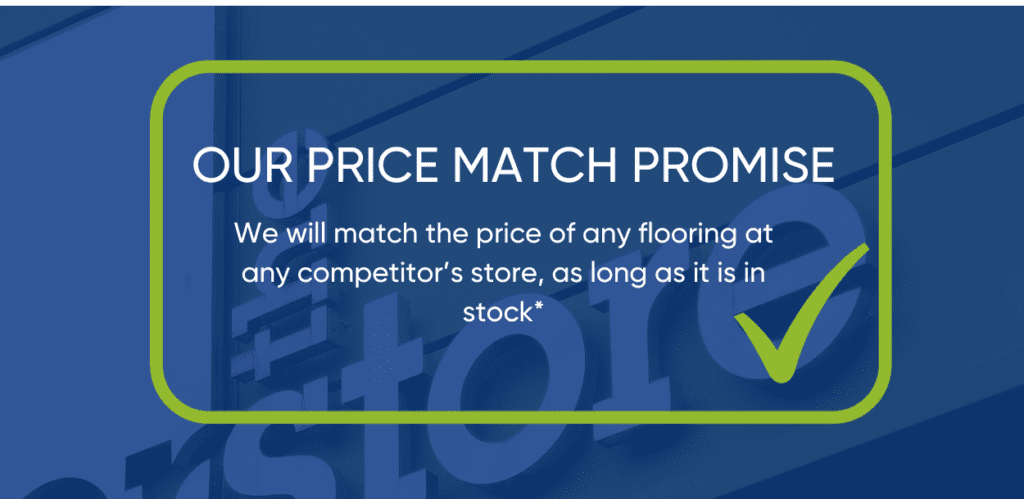 Products At Competitive Prices
At Floorstore we strive to offer our customers first class service and products at competitive prices.
In order to uphold our promise to not be beaten on price, we actively monitor the prices offered by our competitors daily and adjust our own pricing accordingly.
Floorstore will ask to see Proof of a quotation in the form of a written quote or proof of the price available. Price Match Promise requests should be made in-store.
Which prices do we match?
We will match the price of a product at a competitor that is in stock and available within a 10 miles radius of the Floorstore in which you are requesting the Price Match Promise to be made.
The competitor's prices need to be publicly available to all. For us to verify these prices, they need to be currently available in the competitor's store.
We do not consider wholesale or negotiated prices as a valid comparison.
The competitor retailer price to be matched must include VAT.
Which products class as a match?
The price match must apply to a new, like for like product with the same specification and pack size/quantity.
The price match is based on total price with the same level of service, including shipping cost and tax.
What about promotions?
We match all prices based on the selling price available at the point of purchase.
We do not include the following promotions: free gifts/giveaways, online only deals, product bundles, reward based promotions or promotions available through third party-websites/non public vouchers.
Floorstore reserve the right to decline any Price Match Promise and the decision is completely down to the Manager and his or her decision is final and non-negotiable (whether you have proof or not).