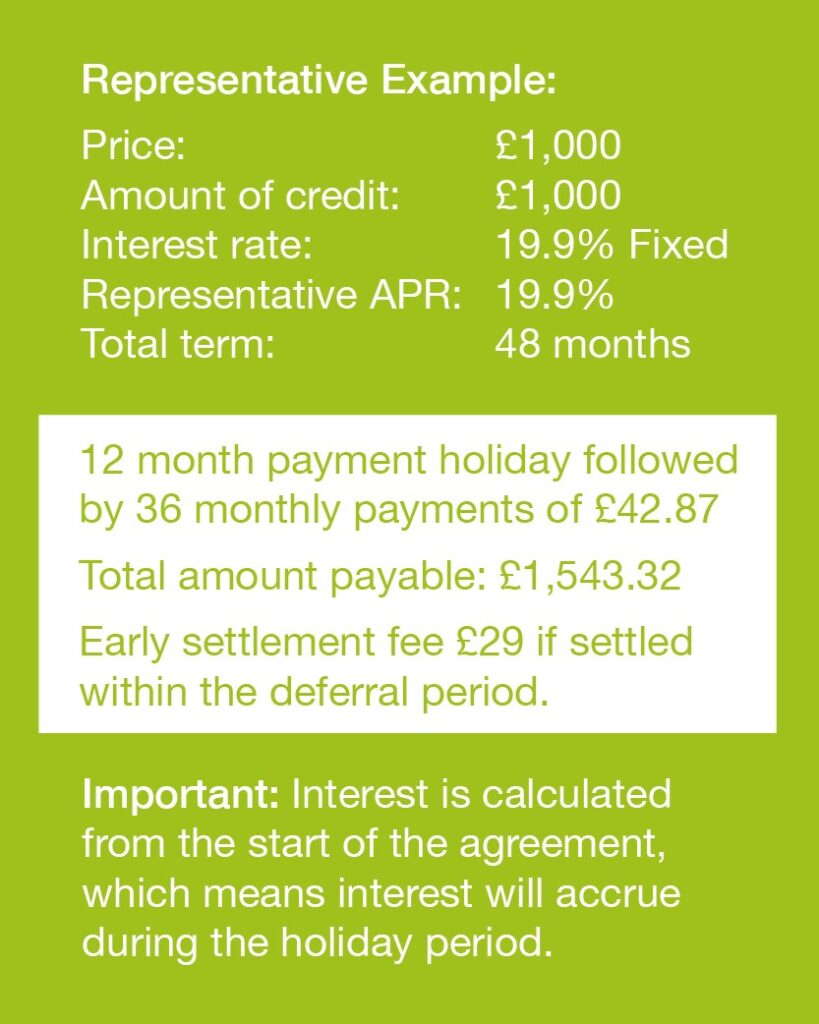 Buy Now Pay Later
There's no need to wait with our new Buy Now Pay Later finance options. In-store we can now offer customers with orders over £300, the opportunity to order their new floor right away with just a deposit.
Key Benefits:
Spread the cost of your order over a period that suits you.
Optional payment holiday to delay any monthly payments for up to a year.
19.9% fixed interest rate.
It is important to know that interest will accrue during payment holiday periods, but with the low cost repayment option no interest will be charged on any payment you make during the holiday period. (You will have to pay the interest accrued on anything you don't repay)
Speak to one of the team for more information.