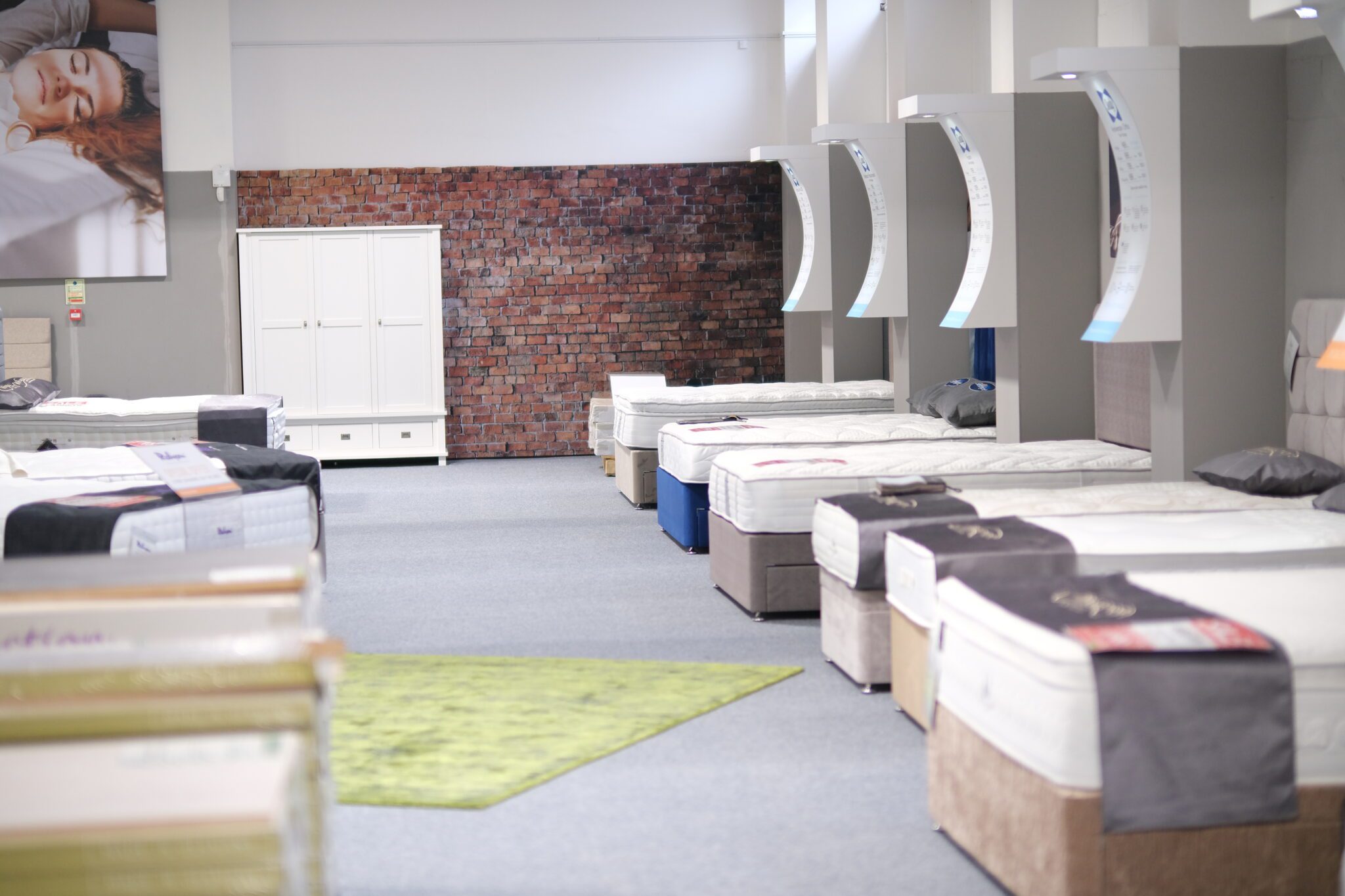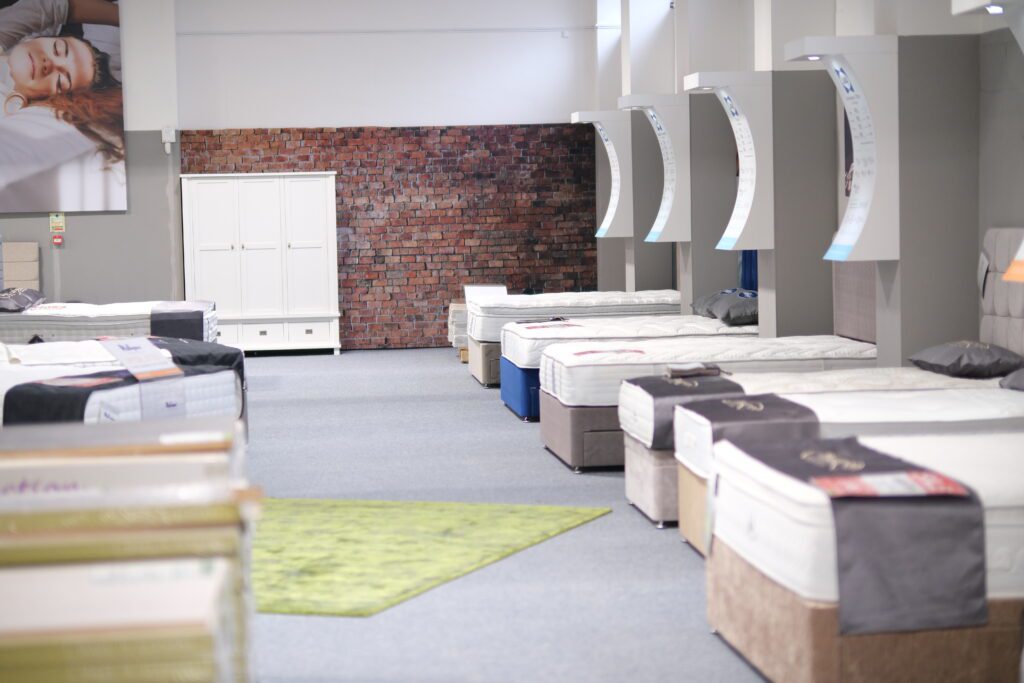 Choosing Your Bed
Floorstore Wakefield offers nothing but the best quality beds, mattresses, headboards, and bases from leading brands such as Silentnight, Relyon Beds, Highgate Beds, Kayflex and Wheatcroft Beds
At Floorstore Wakefield, you'll discover a bed to match every budget, particularly Divan beds, which are known for their practicality and style. These beds combine comfort and convenience, offering compact storage solutions that work exceptionally well in smaller bedrooms. Featuring cleverly concealed drawers and ample space underneath, Divan beds are the perfect choice if you require extra storage to stow away spare bed linen or reduce clutter.
We have a wide selection of Divan beds, in both traditional and contemporary designs. You can choose from single, double, king, or super king sizes to match your specific needs and budget constraints.
Our Divan beds are complemented by a range of mattress options and headboards, whether you prefer memory foam or pocket spring mattresses, and whether your taste leans toward classic or modern headboard styles, you'll find a Divan bed in our range that effortlessly combines elegance and comfort to enhance your bedroom.
Available In Wakefield Store
View Our Brands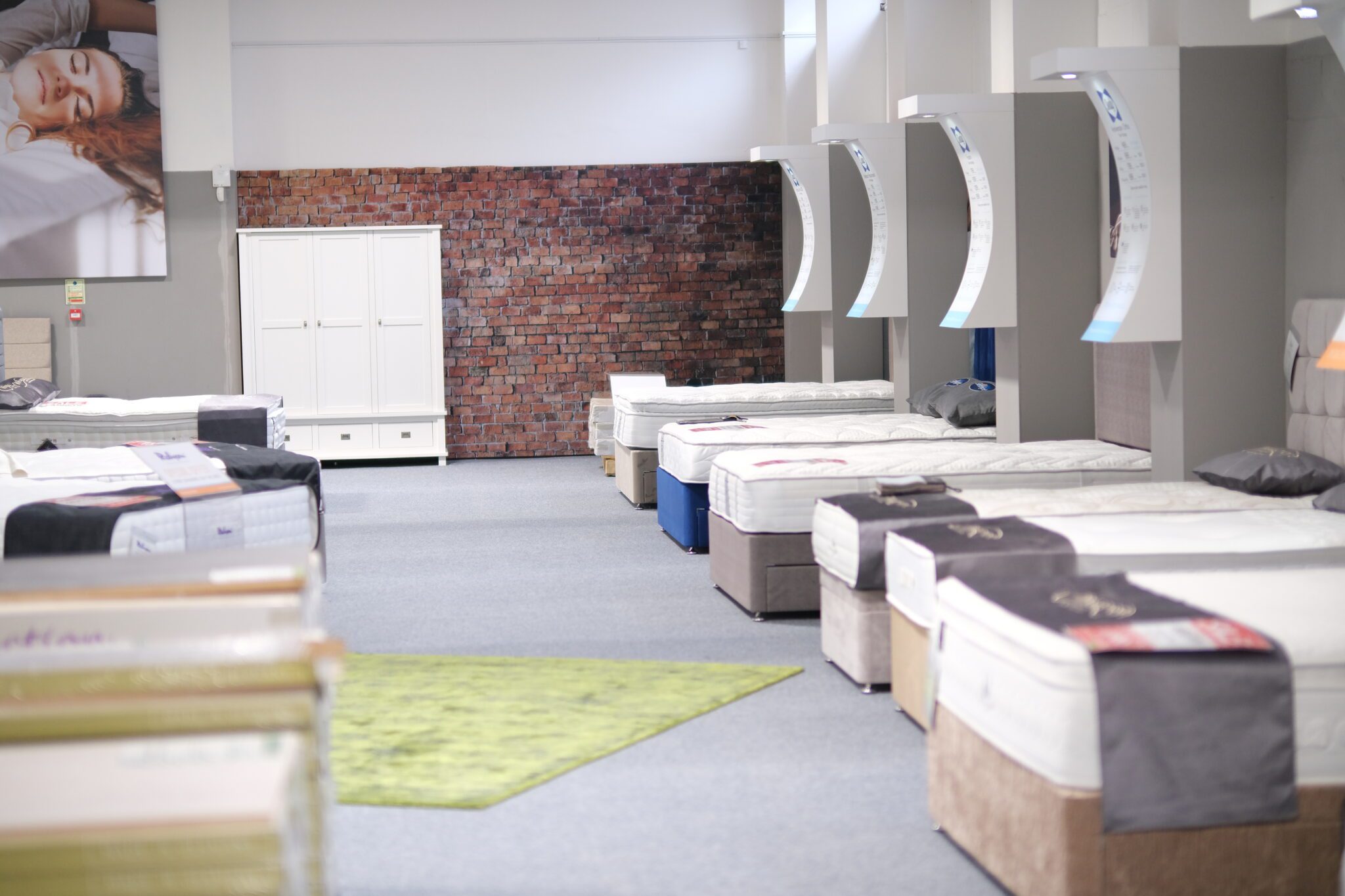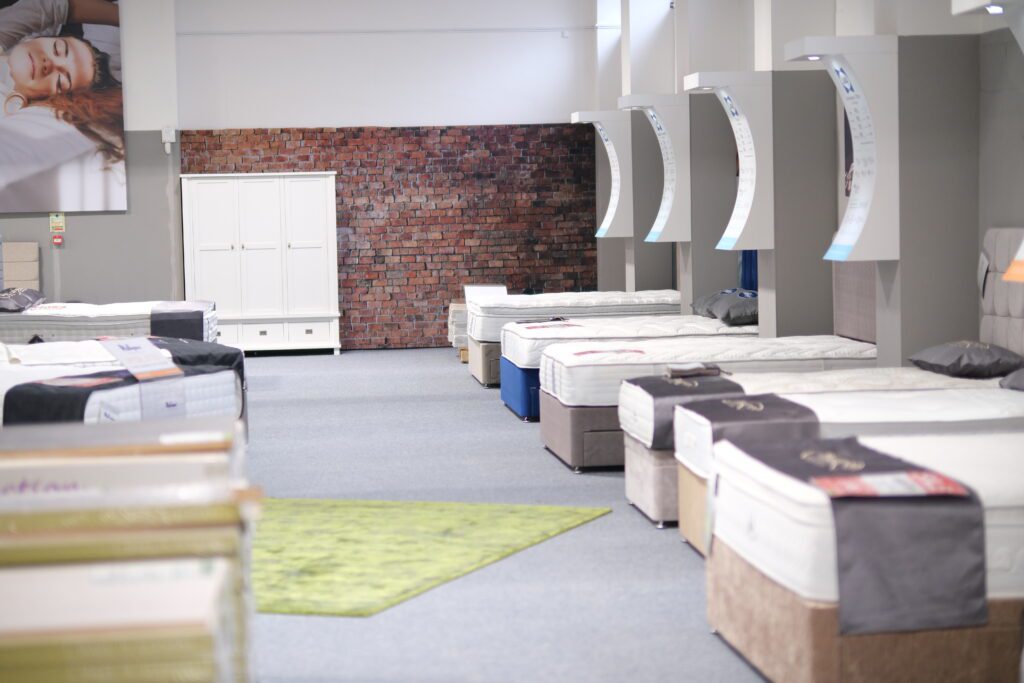 Floorstore Wakefield
Discover a wide range of styles, colours, and brands at Floorstore Wakefield. Benefit from the best deals, expert advice and flexible finance options.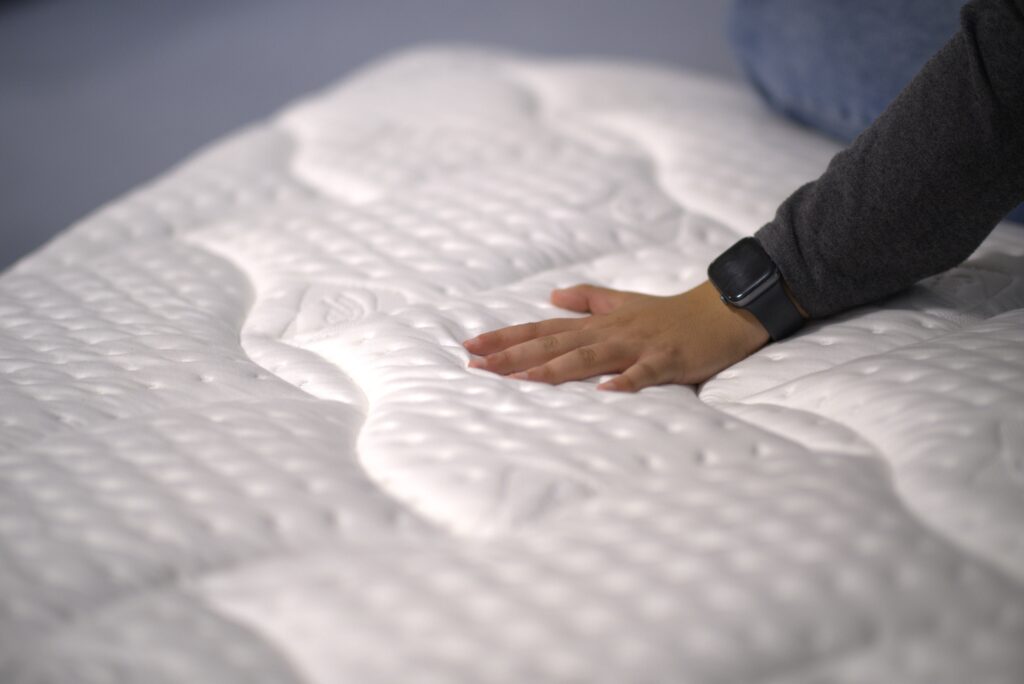 Choosing Your Mattress
We spend one-third of our lives sleeping, making it crucial to have the right mattress. With a vast range of options available, such as Pocket Spring, Sprung Memory Foam, and Natural Filled mattresses, choosing the right one can be confusing.
At the Floorstore Wakefield, our mattress collection combines traditional craftsmanship with modern innovation. Here, you can discover pocket spring mattresses that provide superior spinal support and sprung memory foam mattresses that contour to your body shape. Additionally, we offer mattresses designed for optimum breathability and air flow to enhance your comfort.
When it comes to materials, we use only the best, including silk, pure new wool, cashmere, and quality cotton. Plus, hand-stitched details, hand-tufted rosettes, or quilted fabrics, add a luxurious finishing touch to our mattresses. You can also choose from softer, medium, or firmer levels to match your preference.
Our experts are readily available to assist you in selecting the right mattress to ensure you find the perfect one.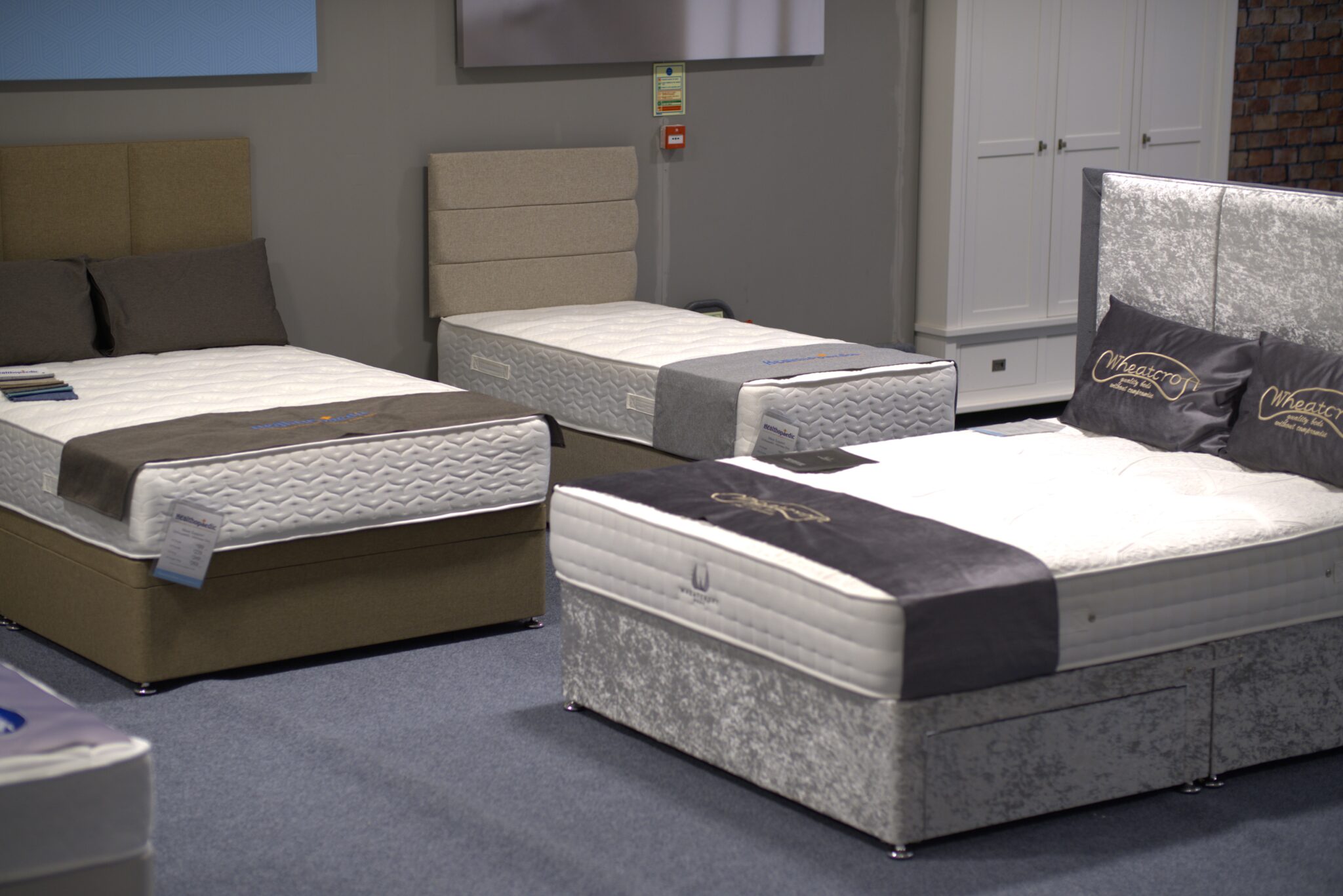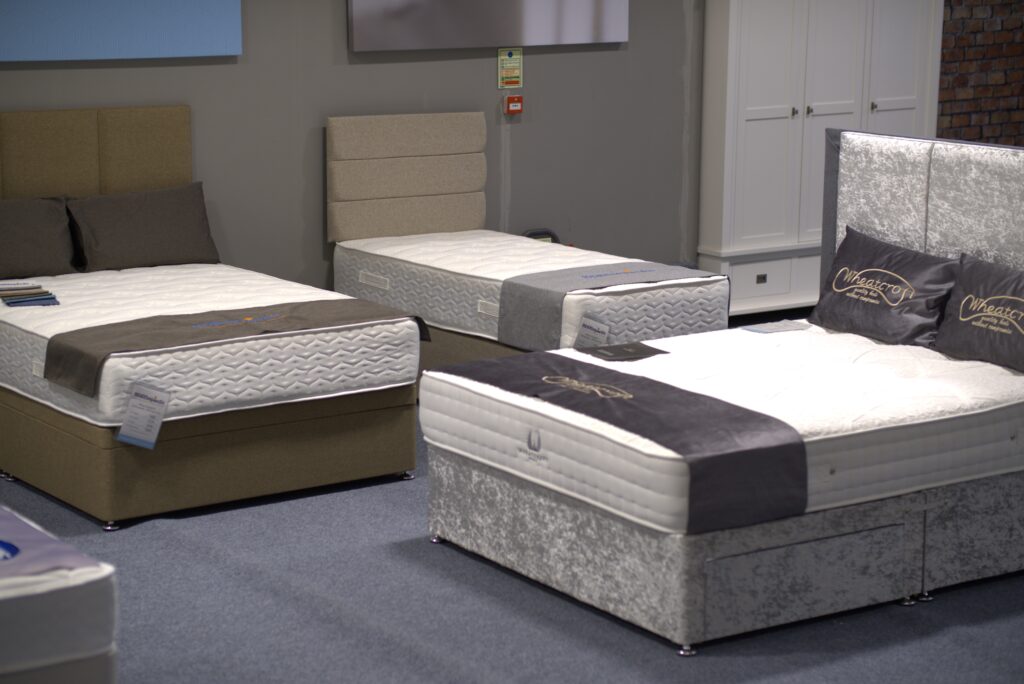 Choosing Your Headboard
An elegant headboard has the power to transform any bedroom into a standout space. At Floorstore Wakefield, you have the option to select from a variety of stylish designs, each capable of adding a chic touch to your bedroom's décor. Whether you prefer classic headboards, sleek and simple designs, or eye-catching full-height headboards adorned with deep buttons or linear stitching, you'll discover your ideal headboard in our collection.
Moreover, there is a wide range of colours and luxurious fabrics available, enabling you to introduce a sophisticated style into your bedroom effortlessly.