Engineered Wood Flooring
Engineered wood flooring is the perfect solution for all your more demanding flooring requirements. The main reason for choosing Engineered flooring is the perfect compatibility with under floor heating allowing for simple and seamless warmth around your house, removing the need for radiators and eradicating those cold spots in your rooms.
Another advantage is the durability, engineered flooring can be placed in cellars and in south facing rooms because unlike solid wood flooring it is unaffected by changing humidity.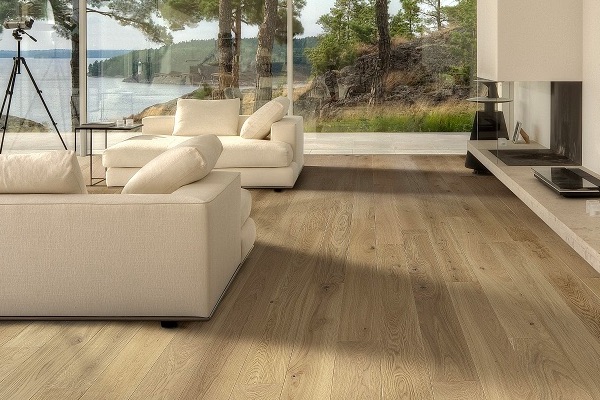 Engineered flooring embodies many of the attractions of solid wood but is not prone to cupping or warping. This flooring promises to give a traditional and exceptionally attractive result anywhere in your home.
The Oiled Engineered flooring is a wonderful compliment to either the traditional or contemporary home. With a range of finishes and colours to suit even the most outlandish interiors.
About Engineered Finished Oak Wood Flooring
The Oak is a common symbol of strength and endurance and is the national tree of the United Kingdom. As well as its strength for building purposes, the Oak is much prized for the beauty of its grain and texture, and the richness of its colouring after polishing.
As such it has always been a favourite wood of carpenters and cabinetmakers for use in panelling, doors and furniture and flooring. Initially pale brown in colour, Oak wood darkens with age.
There are many diverse species of Oak from around the world, all of which vary in appearance. Whichever variety you choose for your interiors, Oak always guarantees your home a warm and natural feeling. Rich in colour and history, Oak is the perfect choice of wooden flooring for your home.
Suitability of Engineered Flooring
Thanks to its rigidity and resistance to the atmosphere, engineered flooring is ideal in places where solid wood is not a viable option. This is due to the resilient middle and bottom layers that are made of poplar wood or birch. Environments ideal for engineered include conservatories that absorb large amounts of heat need flooring that will not expand, or even cellars where wood is laid on top of concrete.
Solid Wood Flooring
For Centuries Solid wood has been used as flooring. The most popular flooring seen in houses today is pine floorboards, however pine was used as a cheaper alternative to some hardwoods in the first housing boom. The first houses were built using oak floors or occasionally other native hardwoods. Original Oak flooring can still be found in older properties however this is a very rare treat for the owner. Most Oak flooring seen today will be laid over the top of the original flooring in the property, however solid wood can be used over the top of joists due to the thickness and the strength of the boards.
When you step onto any real solid wood flooring, you will appreciate the warm and inviting colour tones.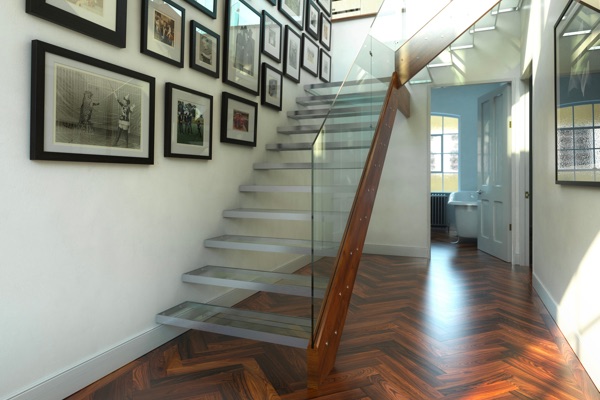 As one of the worlds most versatile floor coverings not only do you get the traditional beauty of wood but you also gain practical advantages. We stock a large range of wood floors with a variety of finishes and sizes including woods such as Ash, Beech, Cherry, Hevea, Jatoba, Larch, Maple, Oak, Pine, Teak, Walnut, Wenge and Zebrano from companies such as Ted Todd, Kahrs and Sanders & Fink.