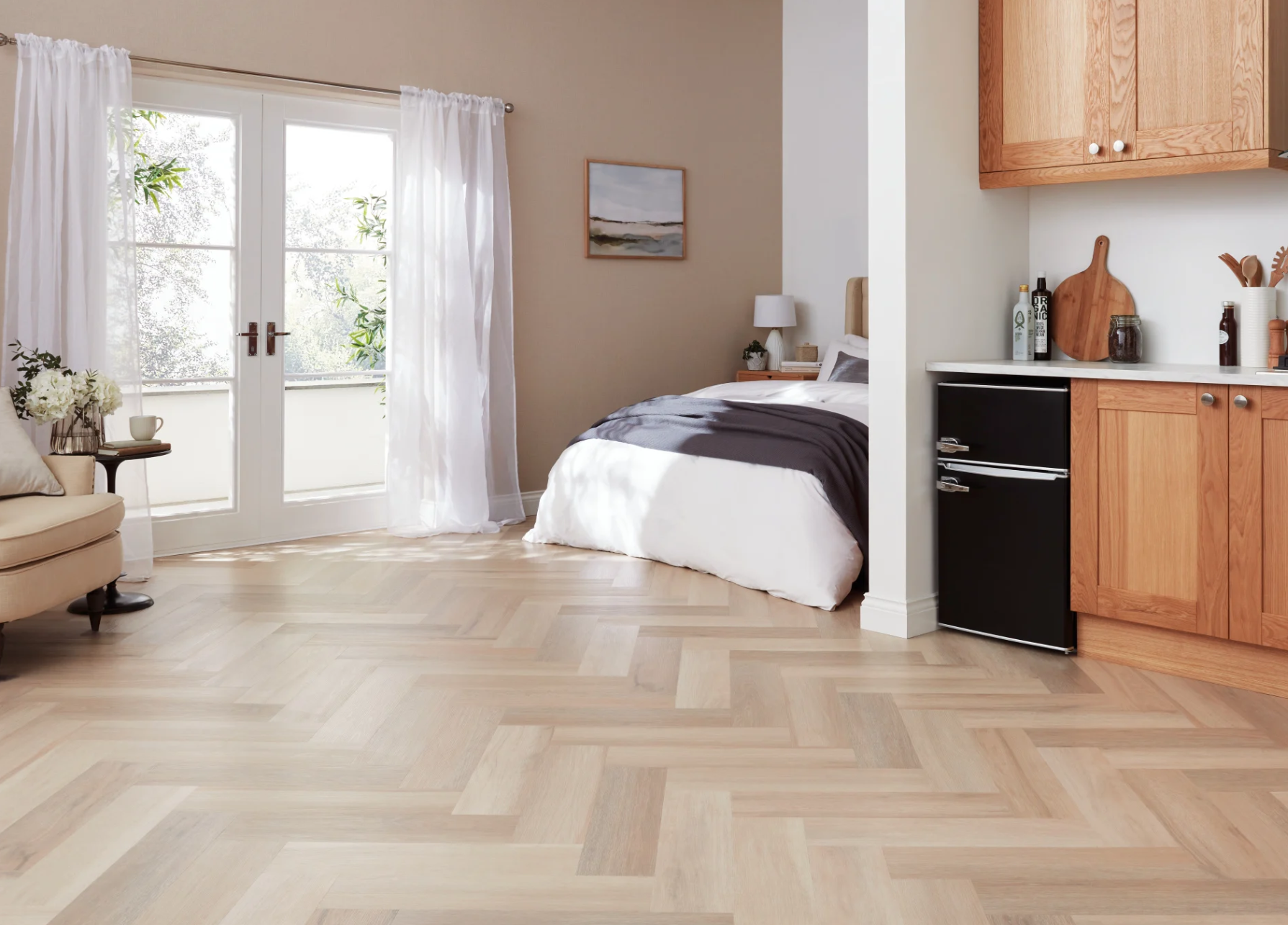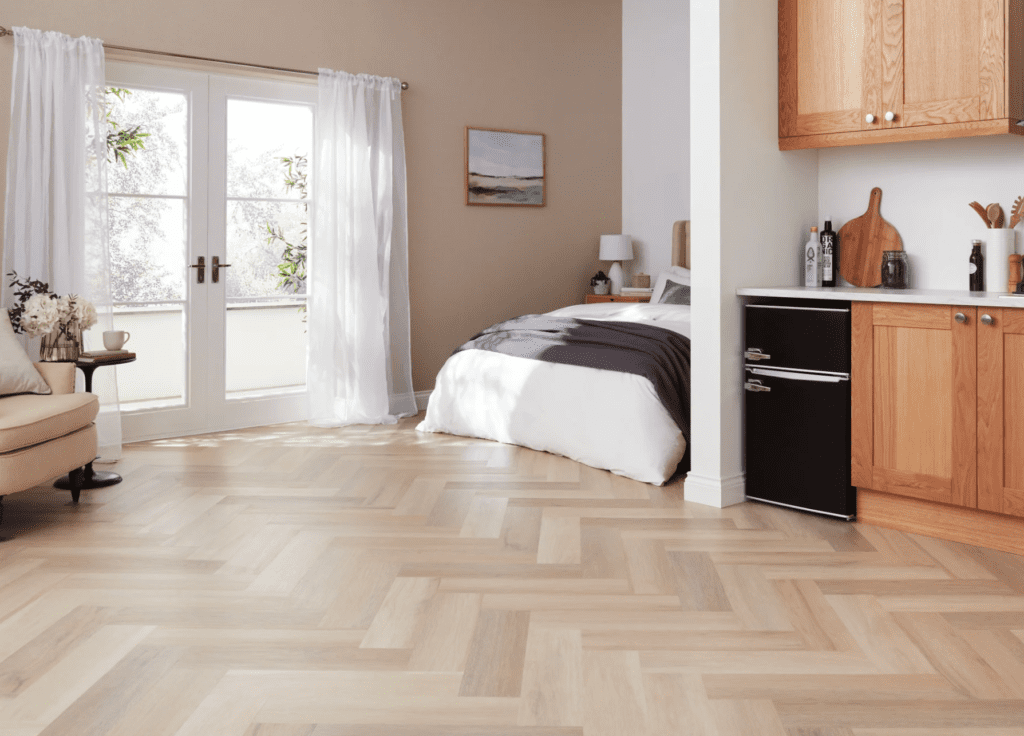 Discover The Beauty Of Karndean Flooring At Floorstore
When it comes to enhancing the look and functionality of your living space, one of the most crucial decisions you'll make is choosing the right flooring. Among the numerous options available, Karndean flooring stands out as a premium choice. In this blog, we'll take you on a journey to explore the world of Karndean flooring, its ranges, and how you can purchase these exquisite flooring solutions at a Floorstore near you.
Who is Karndean Flooring?
Founded in the UK in 1973, Karndean is a globally renowned flooring manufacturer, recognised for its innovation and commitment to quality. What sets Karndean apart is their unique approach to luxury vinyl flooring. They have meticulously designed their flooring to mimic the natural beauty of wood and stone, delivering stunning aesthetics while providing durability and easy maintenance.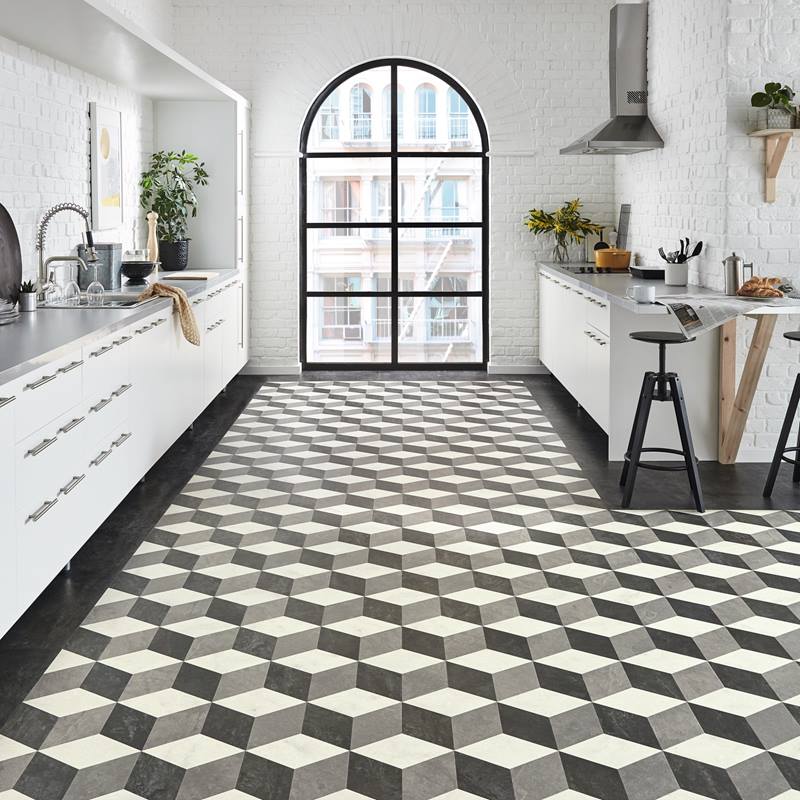 The Karndean Range
Karndean offers a diverse range of flooring options to suit various interior styles and needs. Here are some of their notable collections, available in various formats:
Gluedown Flooring:
What is Karndean Gluedown Flooring?
Gluedown luxury vinyl flooring is an installation method that involves fixing the flooring to a perfectly level and dry subfloor using adhesive. Within our Gluedown product range, you will discover an extensive array of colour options and formats to choose from.
opt for Gluedown when…
You desire the flexibility to craft your own floor, experimenting with various laying patterns, incorporating design strips, and adding decorative borders.
You wish to seamlessly combine designs that mimic both wood and stone, enabling the creation of a truly customised floor that suits your aesthetic preferences.
Your subfloor is completely level and dry, having been expertly prepared by a professional in the flooring industry.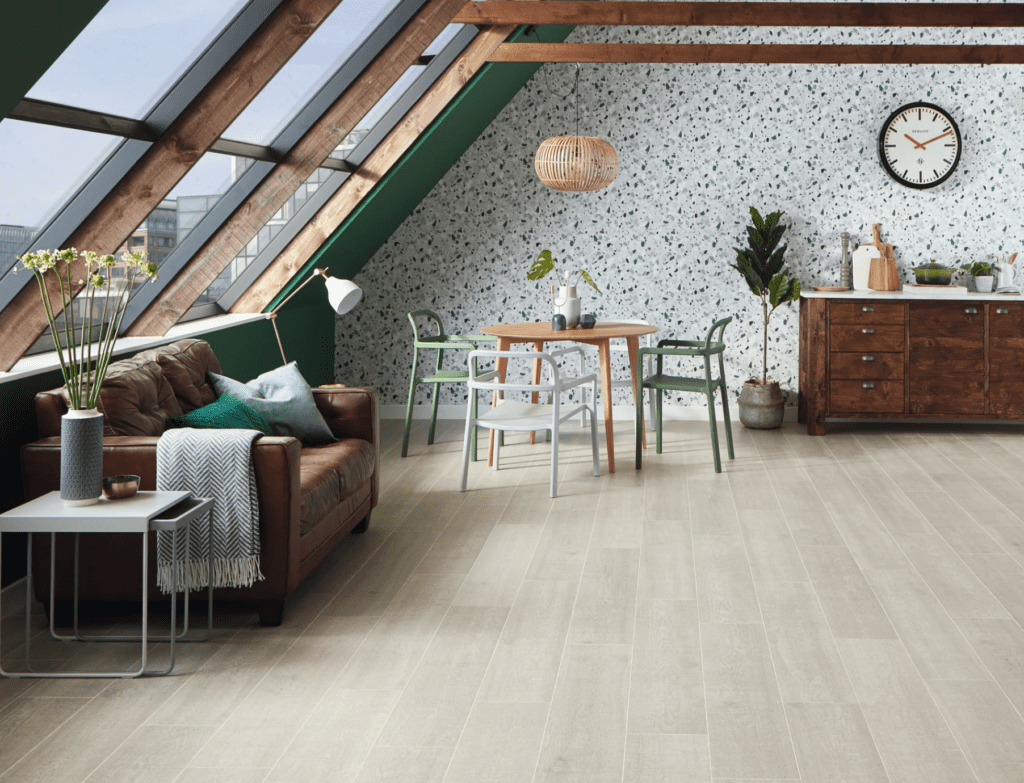 What flooring Is In The Gluedown Range?
Art Select: This range replicates the look of authentic hardwood with incredible attention to detail. Whether you prefer the classic charm of Oak or the rustic appeal of Hickory, Art Select offers a range of choices to suit your taste.
Da Vinci: For those who love the elegance of natural stone, the Da Vinci collection mimics the textures and patterns of real stone tiles. With this range, you can achieve a sophisticated and timeless look.
Opus: If you're looking for a contemporary and minimalistic aesthetic, the Opus collection offers a wide array of sleek and modern designs inspired by concrete and metals.
Heritage: Crafted to look like the luxurious aesthetics of timeless geometric tiles, the Heritage Collection showcases a fusion of monochrome motifs interwoven with timeless patterns. This collection captures the grace of historic residences while taking a lead from modern design trends.
Kaleidoscope: With our Kaleidoscope range, you can effortlessly create a sense of three-dimensional impact, dynamic movement, and captivating visual contrast, making it the perfect choice for spaces of various sizes.
Knight Tile: The Knight Tile collection provides an extensive selection of planks and tiles that cater to budget-conscious shoppers, guaranteeing a suitable option for every individual. Each design within this collection authentically mirrors the appearance of natural materials, spanning the spectrum from timeless classics to modern styles.
Van Gogh: Drawing inspiration from the wonders of the natural world, our Van Gogh collection is a testament to the beauty found in materials gathered from various corners of the globe. These sources range from a school in San Diego to a railway station in the Scottish Highlands, and high mountain quarries in Italy.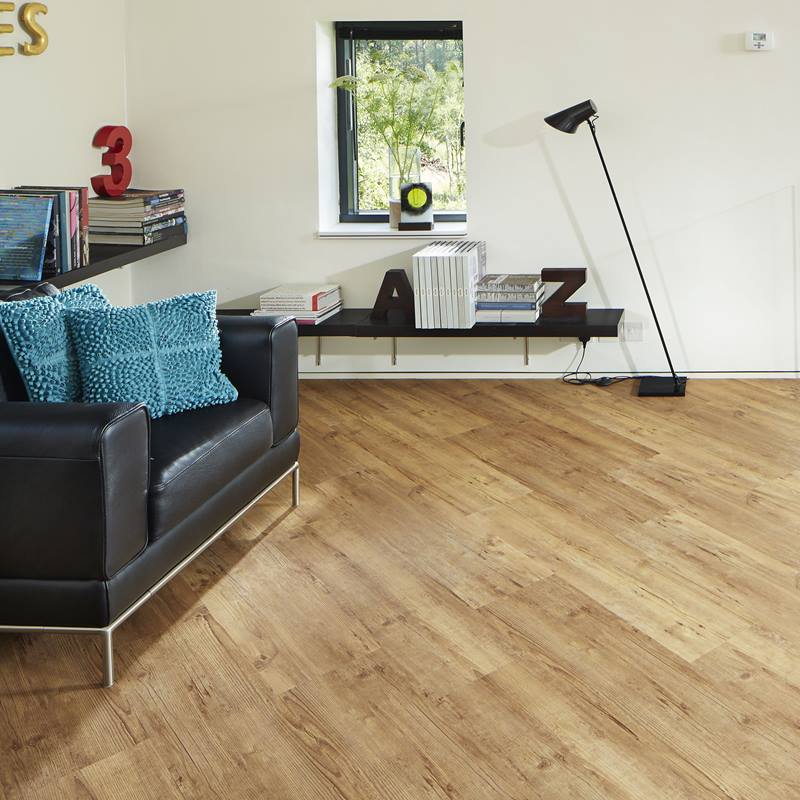 LooseLay Flooring
What is Karndean LooseLay Flooring?
Karndean Looselay is a luxury vinyl flooring format, featuring our innovative K-Wave friction grip backing, which effectively secures the product in position. It establishes a sturdy connection with the subfloor by utilising a combination of weight and friction.
opt for Looselay when…
You are looking to frequently change your flooring or aim to minimise sound transmission to rooms situated below due to its quick and straightforward installation process.
What flooring is in the LooseLay Range?
Karndean LooseLay
Karndean LooseLay features an assortment of colours and styles from traditional and contemporary oaks, fashionable rustics and travertine and slate effect tiles that features our K-Wave friction grip backing that holds the product in place.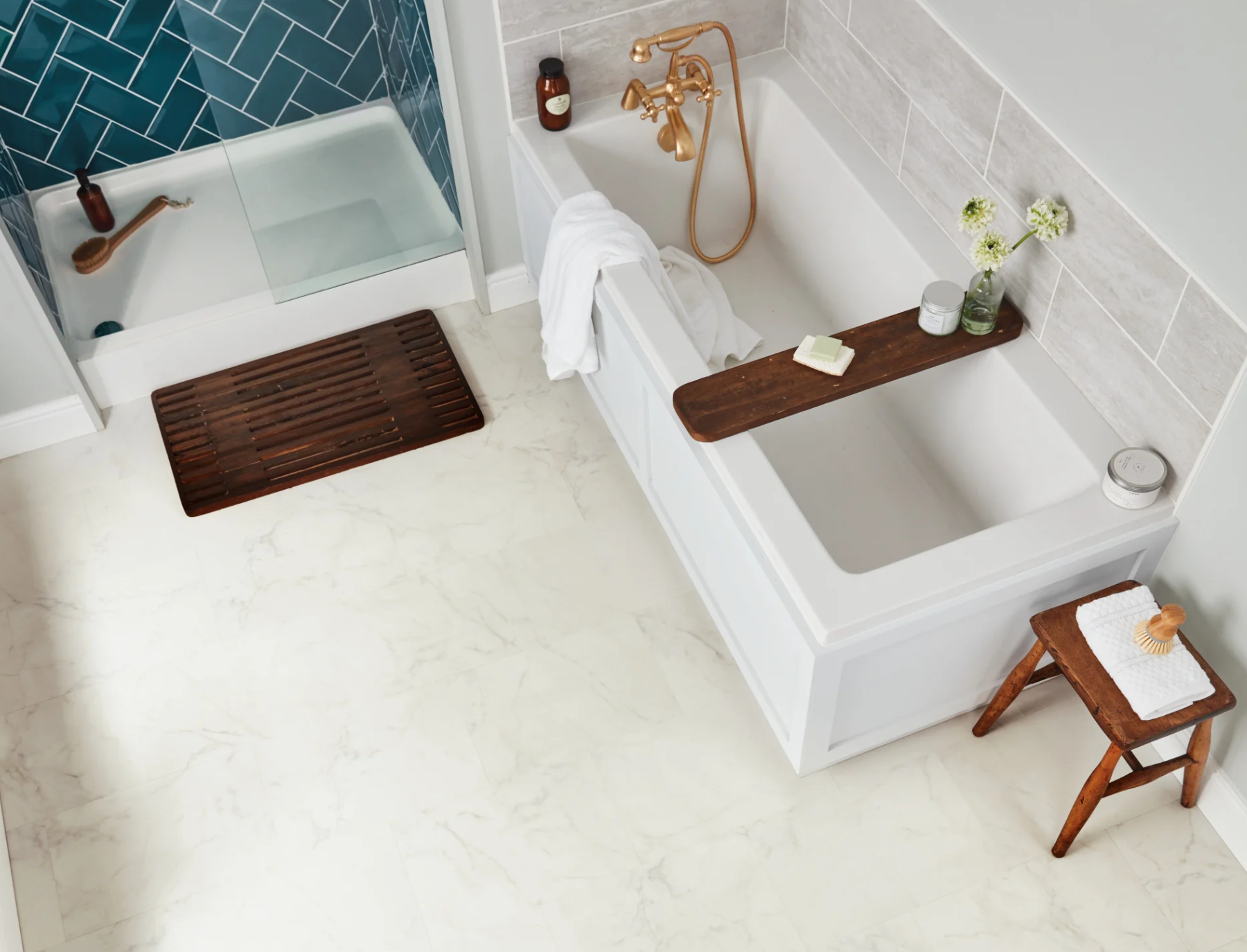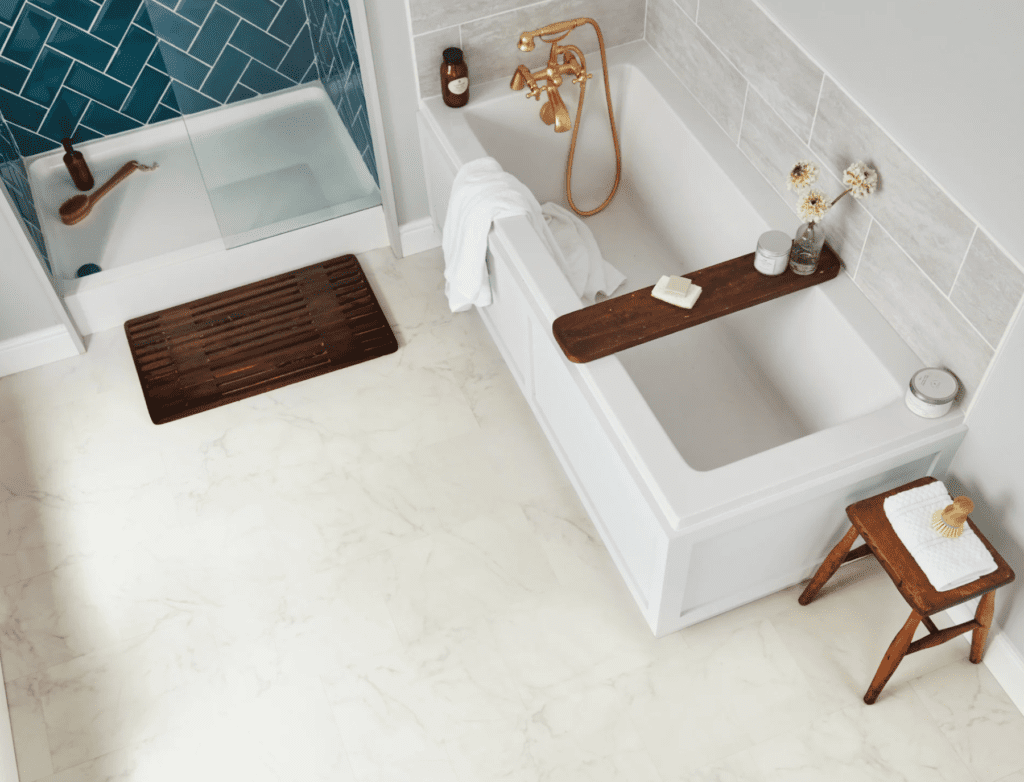 Rigid Core Flooring
What is Rigid Core Flooring?
Rigid Core flooring is a click-locking, floating floor solution that serves as an excellent substitute for laminate and engineered hardwood click floors. It provides all the advantages of lifelike wood or stone designs, but with the added durability and waterproof properties characteristic of luxury vinyl flooring. Our rigid core designs, whether emulating wood or stone, effortlessly 'click and lock' into place without the need for adhesive.
opt for Ridgid Core when…
You are looking for quick placement over existing subfloors, whether they are floorboards or ceramics.
You are looking for remarkable acoustics that enhances well-being and creates a healthy home environment
What flooring is in the Rigid Core Range?
Knight Tile Rigid Core: This is a versatile range that suits any interior. With a variety of wood and stone finishes, Knight Tile allows you to find the perfect flooring for any room.
Van Gogh Rigid Core: Karndean's Van Gogh range is designed to capture the essence of rustic and distressed wood. It's perfect for those who appreciate the character and warmth of timber flooring.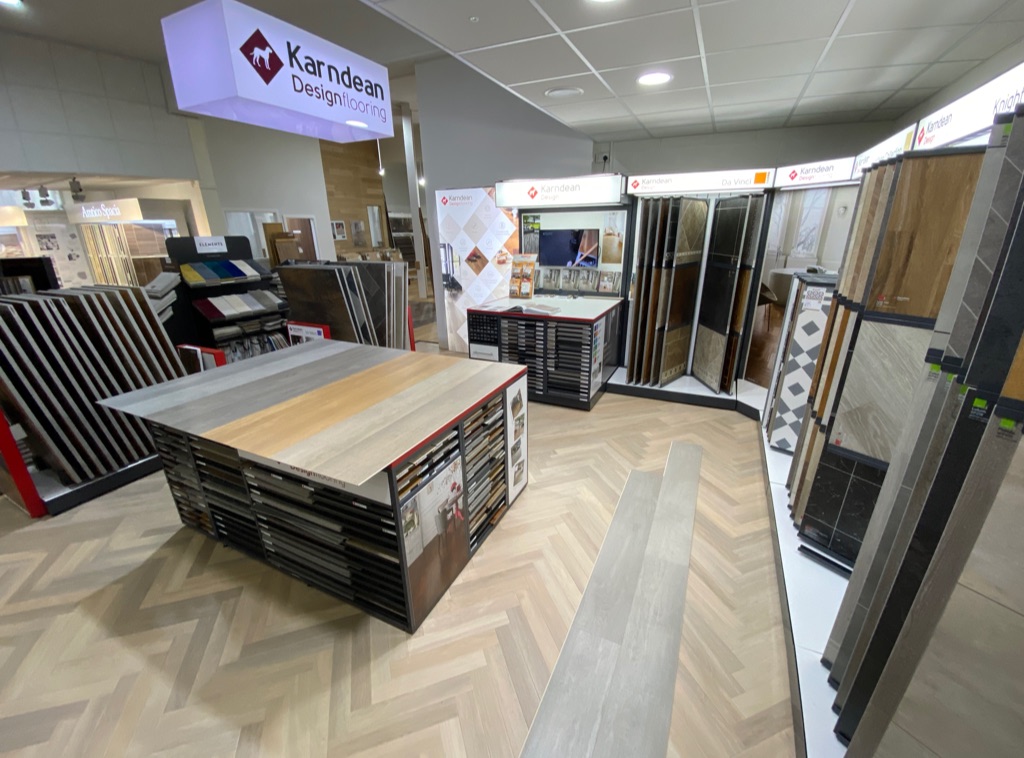 Karndean at The Floorstore:
Karndean flooring is known for its premium quality and beauty. When you're considering Karndean, you'll want to ensure that you have access to expert advice and a wide selection of options. That's where The Floorstore comes in. As a trusted retailer, The Floorstore proudly offers an extensive range of Karndean flooring products in various formats – Gluedown, Looselay, and Rigid Core – that you can explore and purchase in-store.
Here's why choosing The Floorstore for your Karndean needs is an excellent decision:
Expert Guidance: The Floorstore's knowledgeable staff can provide you with expert advice on the different Karndean ranges and help you choose the best format for your home.
Wide Selection: With a diverse collection of Karndean flooring products in various formats, you can see and touch the options to find the perfect match for your space.
Installation Services: The Floorstore offers professional installation services, ensuring your Karndean flooring is expertly laid out for a flawless finish, regardless of the format you choose.
Local Convenience: With multiple stores, you can easily find a Floorstore near you, making the selection and purchase process convenient.
In conclusion, Karndean flooring is a superior choice for those seeking elegance, durability, and functionality in their flooring. The variety of collections and formats ensure that there's a Karndean option for every style and preference. And with The Floorstore as your trusted retail partner, you can explore, select, and install these exquisite floors with ease. Elevate the look of your home with Karndean flooring – it's a decision you won't regret. Visit your nearest Floorstore to begin your journey toward a more beautiful living space.