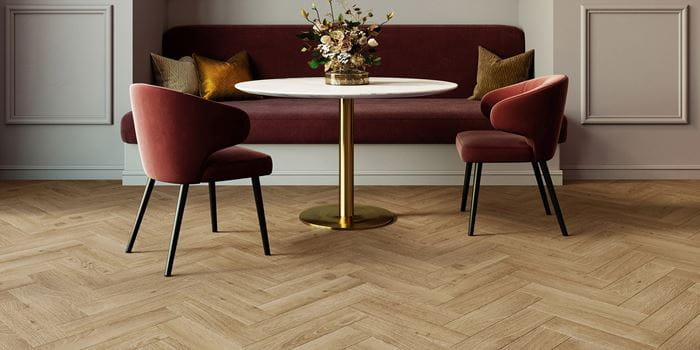 Who is Invictus LVT Flooring?
When it comes to upgrading your flooring, you want a solution that not only adds a touch of elegance to your space but also withstands the test of time. Invictus LVT flooring is a name that stands out in the world of luxury vinyl flooring, and in this article, we'll introduce you to the brand, its flooring types, collections, and why you should consider shopping at The Floorstore for the Invictus range.
Invictus LVT Flooring is a brand that has earned a reputation for excellence and innovation in the flooring industry. Their mission is simple: to provide customers with high-quality, stylish, and durable flooring solutions that enhance the beauty and functionality of their spaces. Invictus is committed to delivering luxury vinyl flooring that marries style with performance.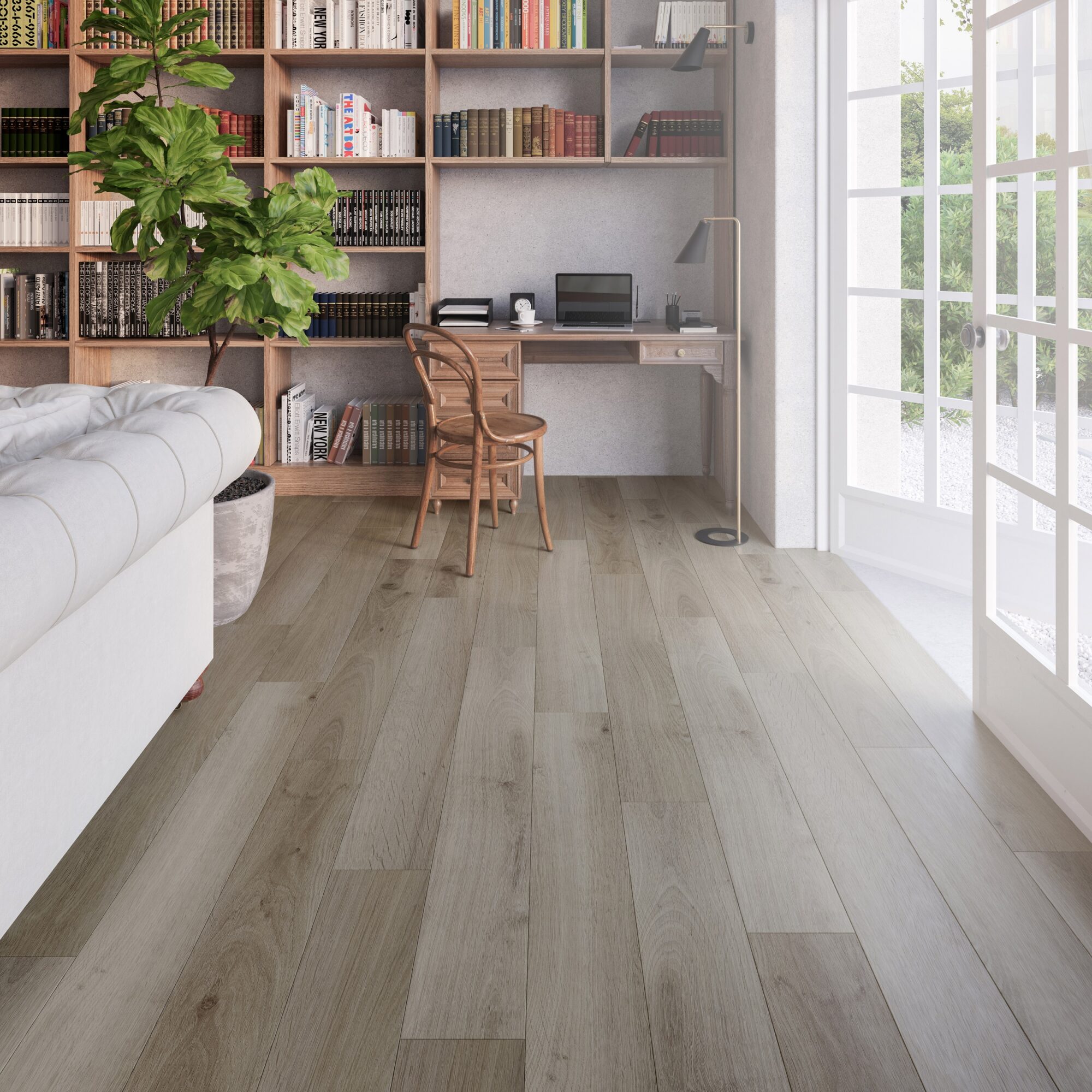 The Flooring Type: Luxury Vinyl Tile (LVT)
Invictus LVT Flooring specialises in Luxury Vinyl Tile (LVT), a flooring type that has gained immense popularity in recent years. LVT is a versatile and practical choice for homes and commercial spaces due to its numerous benefits:
Realistic Appearance: Invictus LVT flooring mimics the look of natural materials like wood, stone, and tile, offering a wide range of design options. You can enjoy the aesthetic appeal of hardwood without the maintenance and cost associated with those materials.
Durability: LVT flooring is designed to withstand heavy foot traffic, making it an ideal choice for high-traffic areas in your home or business. It is highly resistant to scratches, stains, and moisture, ensuring your floors remain beautiful for years.
Easy Maintenance: Unlike natural materials that require special care, LVT flooring is easy to clean and maintain. Regular sweeping and occasional mopping are usually all it takes to keep your floors looking pristine.
Comfort: LVT flooring is warmer and more comfortable underfoot compared to hardwood or tile. It also provides better sound insulation, reducing noise within your space.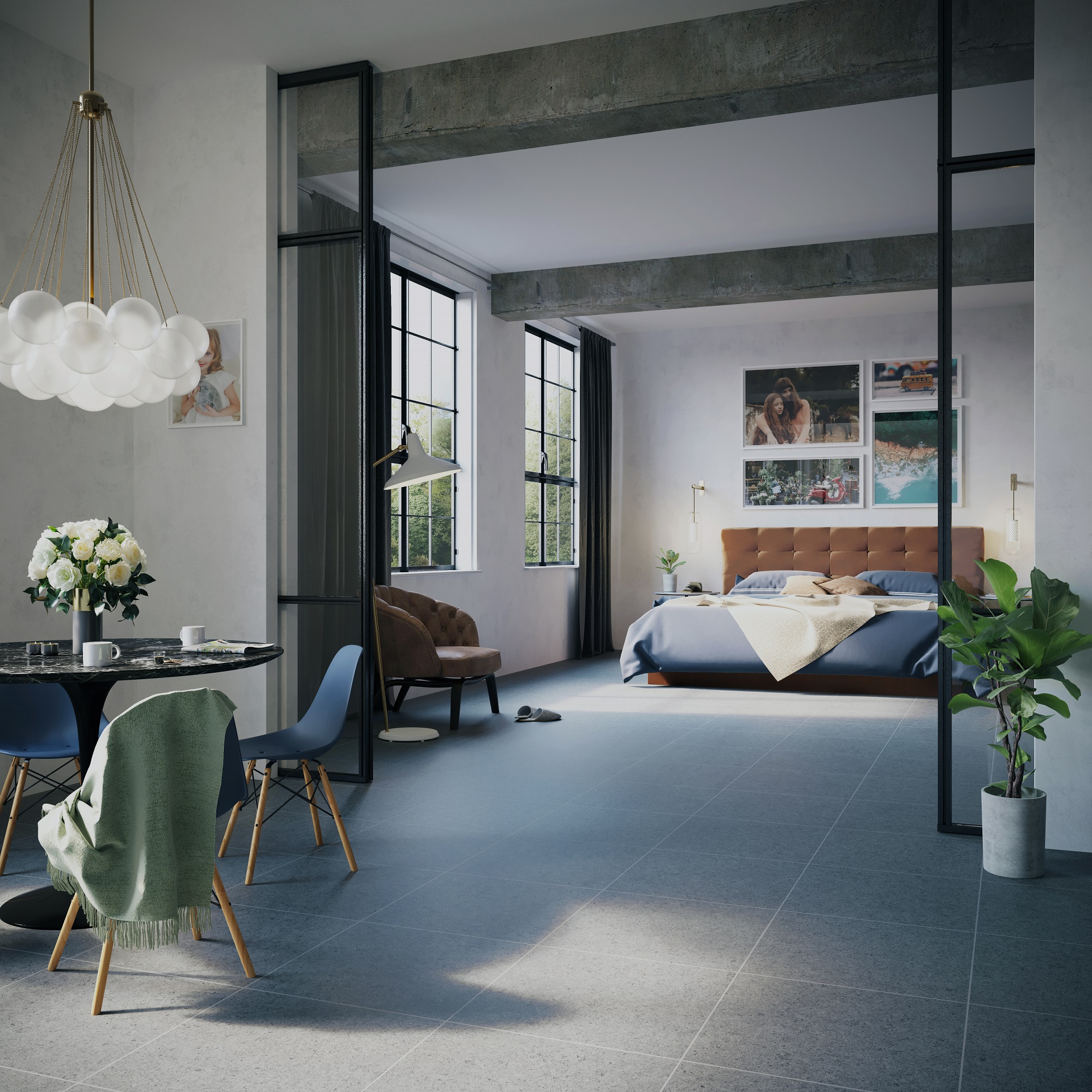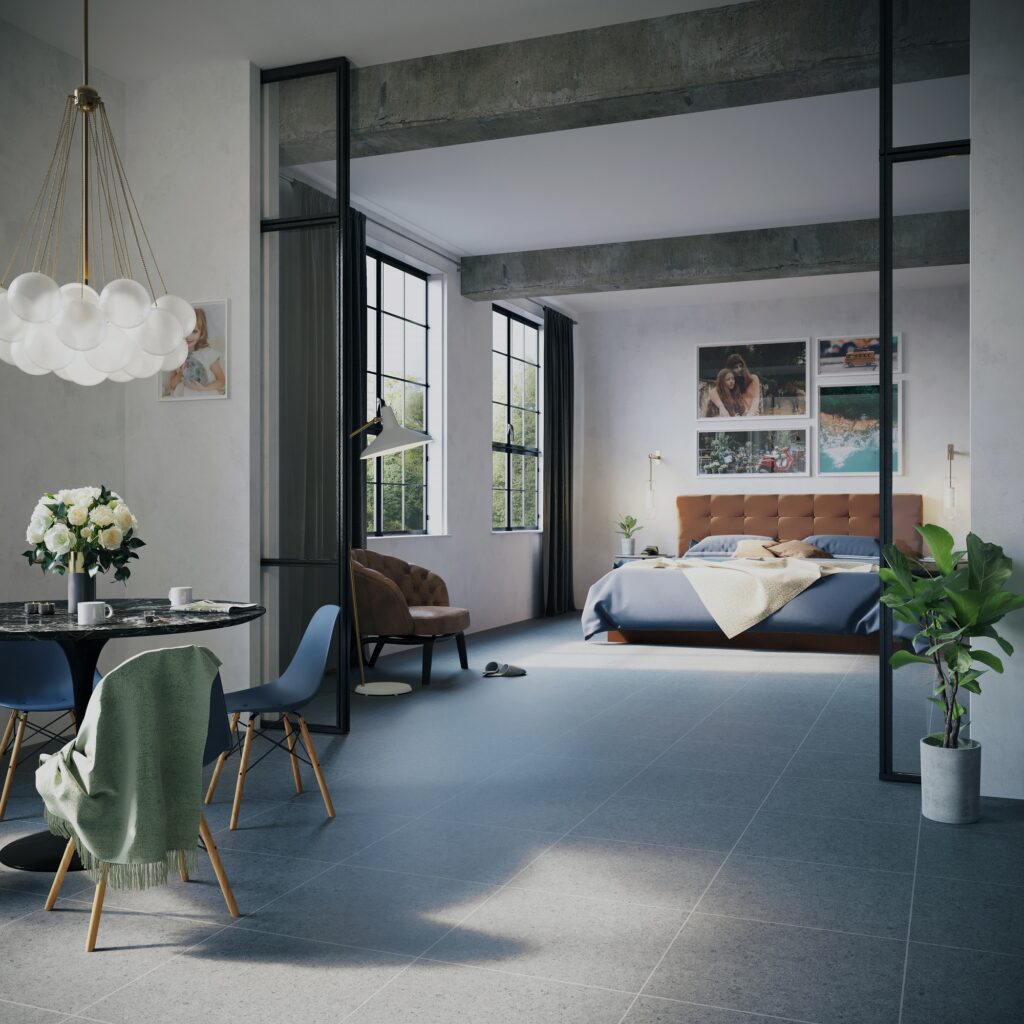 Invictus LVT Flooring Collections
Invictus LVT Flooring offers an impressive range of collections, each with its own unique character and style. Here are a few popular collections that showcase the diversity of their offerings:
Invictus® Eternity Collection
The Eternity Collection by Invictus is all about timeless elegance. It features classic wood and stone designs that bring sophistication and warmth to your space. Whether you prefer the rich tones of oak or the luxurious feel of marble, this collection has something for every taste.
Invictus® Purity Collection
For those who love the simplicity of clean lines and contemporary design, the Purity Collection offers a minimalist look. These LVT options create a sleek and modern look that's perfect for minimalist interiors.
Invictus® DynaCore Collection
If you're looking for high-performance LVT, the DynaCore Collection is a fantastic choice. It's designed to withstand the toughest conditions and is perfect for commercial applications. It boasts superior resilience and durability.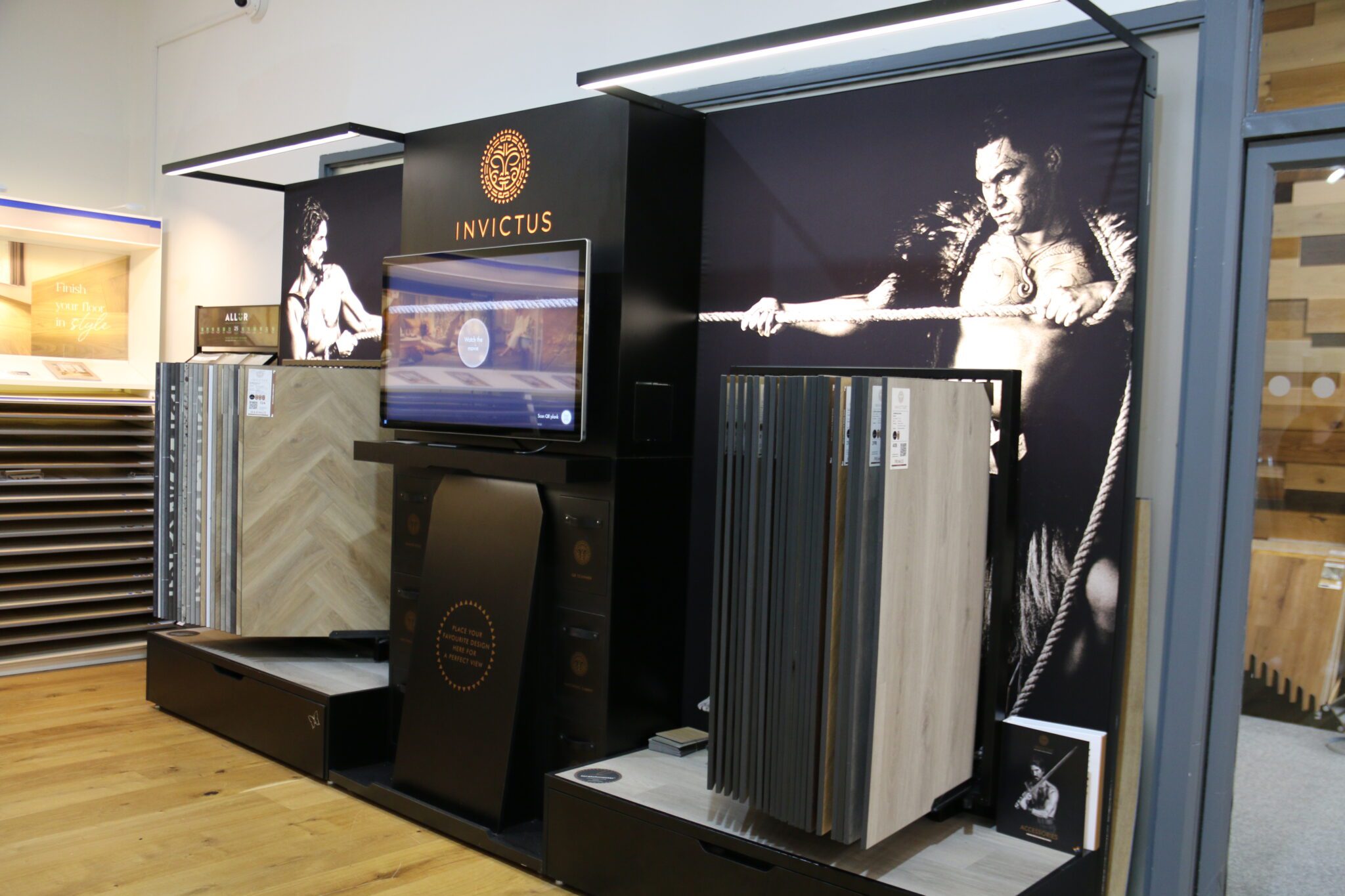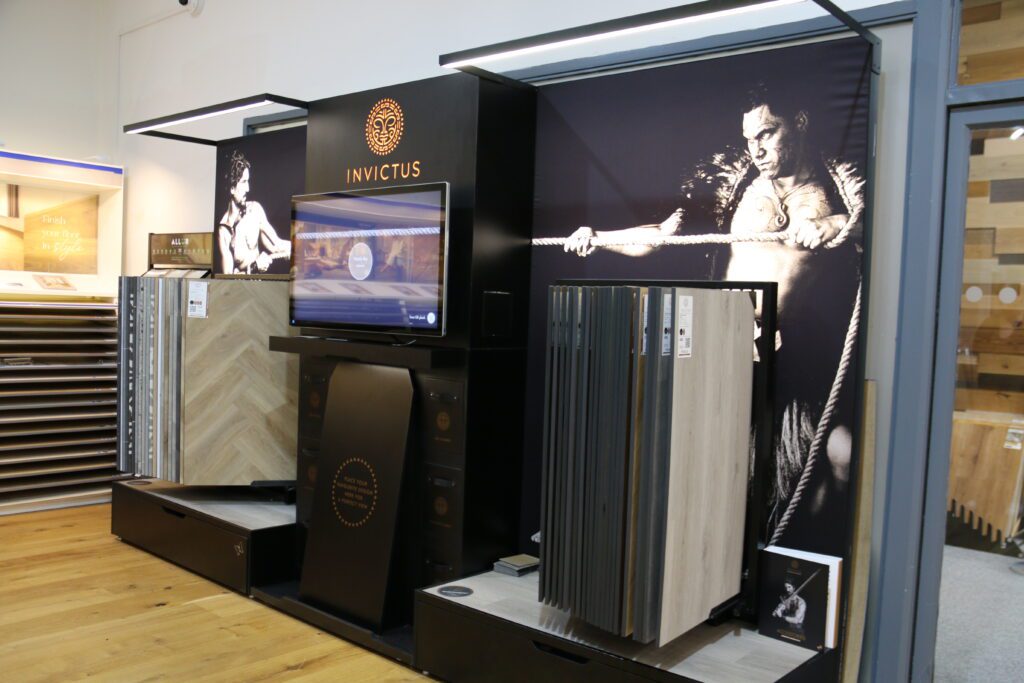 Why Shop at The Floorstore for the Invictus Range
Now that you're familiar with Invictus LVT Flooring and its impressive product line, you might wonder where to get these stunning flooring options. The answer is simple: The Floorstore. Here's why you should consider shopping for the Invictus range at The Floorstore:
Wide Selection: The Floorstore carries an extensive range of Invictus LVT Flooring products, ensuring you have a variety of designs and styles to choose from. Whether you're interested in the timeless elegance of the Eternity Collection or the durability of the DynaCore Collection, The Floorstore has it all.
Expert Advice: The Floorstore's knowledgeable staff can guide you through the selection process, helping you choose the perfect Invictus LVT flooring to suit your specific needs and preferences. They can provide information on installation, maintenance, and more.
Quality Assurance: The Floorstore is committed to delivering quality products. With Invictus LVT Flooring, you can be confident in the durability and long-lasting beauty of your floors.
Professional Installation: The Floorstore can arrange professional installation services, ensuring your Invictus LVT flooring is expertly laid and ready to enjoy.
In conclusion, Invictus LVT Flooring is a brand that combines style, durability, and innovation. Whether you're looking to upgrade your home or commercial space, Invictus has a collection to suit your needs. When considering where to purchase your Invictus LVT flooring, The Floorstore stands out as the ideal choice, offering an extensive range, expert advice, quality assurance, and professional installation services. Elevate your space with Invictus LVT Flooring and transform your environment into something truly exceptional.