When it comes to home comfort, underfloor heating is a game-changer. Say goodbye to chilly toes and welcome the cosy warmth that radiates from beneath your feet. But, before you rush into installing, it's crucial to choose the right flooring material. In this blog, we will explore three popular options – engineered wood, laminate, and luxury vinyl tile (LVT) – and provide tips on what to consider when pairing them with underfloor heating. We'll also investigate the unique requirements of wet rooms, such as bathrooms, where underfloor heating can transform your experience.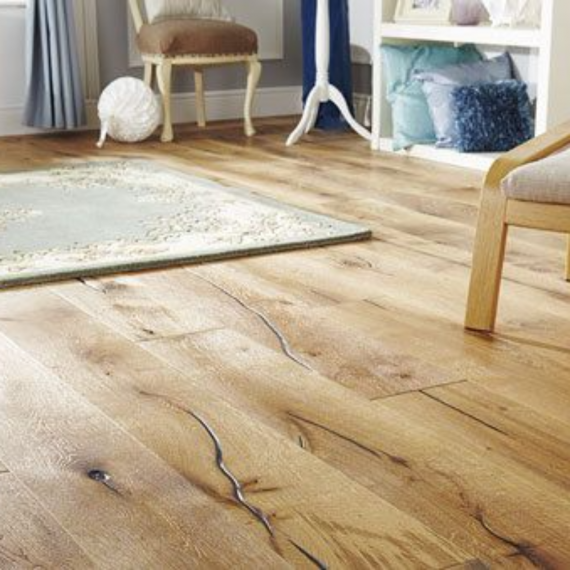 Engineered Wood: Beauty And Efficiency
Engineered wood is a fantastic choice for flooring with underfloor heating due to its stability and natural beauty. Here's what you need to consider:
Thickness Matters: When selecting engineered wood, opt for thinner planks, typically around 14-18mm. Thinner planks conduct heat more efficiently, ensuring your underfloor heating system works at its best.
Compatibility: Ensure the engineered wood has a stable, multi-layered construction, as it can withstand changes in temperature and humidity associated with underfloor heating.
Acclimatization: Allow the flooring to acclimate to the room's temperature for at least 48 hours before installation to prevent warping or gaps.
View Our Engineered Wood Collection Here
Laminate: Affordable And Practical
Laminate flooring is a budget-friendly option that pairs well with underfloor heating. Follow these guidelines:
Material Quality: Choose laminate with a high-quality HDF (High-Density Fiberboard) core to prevent it from warping or separating under the influence of heat.
Underlay: Use a suitable underlay that enhances heat transfer and provides cushioning. This will help disperse the heat evenly across the floor's surface.
Expansion Gaps: Install expansion gaps around the perimeter of the room to accommodate the slight expansion and contraction that occurs with temperature changes.
View Our Laminate Collection Here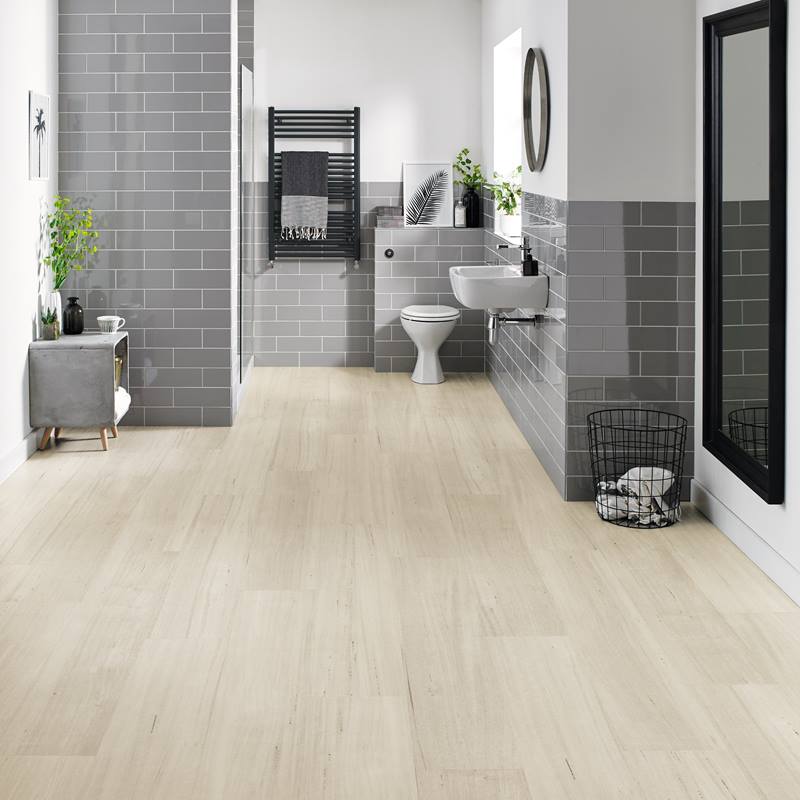 Luxury Vinyl Tile (LVT): Style And Comfort
LVT offers a wide range of design options and is highly compatible with underfloor heating. Here's what you need to know:
Material Quality: Invest in a high-quality LVT product designed for underfloor heating. Look for an LVT with a stable core that can handle the temperature fluctuations.
Thin and Dense: Thin, dense LVT products work best with underfloor heating systems, as they allow heat to transfer efficiently.
Waterproofing: In wet rooms like bathrooms, ensure the LVT is waterproof to protect against moisture and maintain the integrity of your underfloor heating system.
View Our LVT Collection Here
Incorporating Underfloor Heating In Wet Rooms
Wet rooms, such as bathrooms, pose unique challenges when it comes to underfloor heating. Here are some essential tips:
Waterproofing: In areas with exposure to moisture, select flooring materials that are inherently waterproof, like LVT. Make sure your underfloor heating system is designed for wet rooms.
Professional Installation: Always enlist the help of professionals when installing underfloor heating in wet rooms. Proper sealing and insulation are crucial to prevent moisture-related issues.
c. Zone Control: Implement zone control to heat specific areas of the wet room as needed. This allows you to save energy and tailor the temperature to your preference
Underfloor heating can enhance your home's comfort and energy efficiency. When choosing the right flooring, consider the specific needs of the room, whether it's the warmth of engineered wood, the affordability of laminate, or the versatility of LVT. For wet rooms like bathrooms, it's imperative to prioritise waterproof materials and professional installation.
Remember that a successful underfloor heating and flooring combination is all about compatibility, quality, and proper installation. When done right, you'll enjoy the perfect blend of style and warmth in your home, no matter the season.