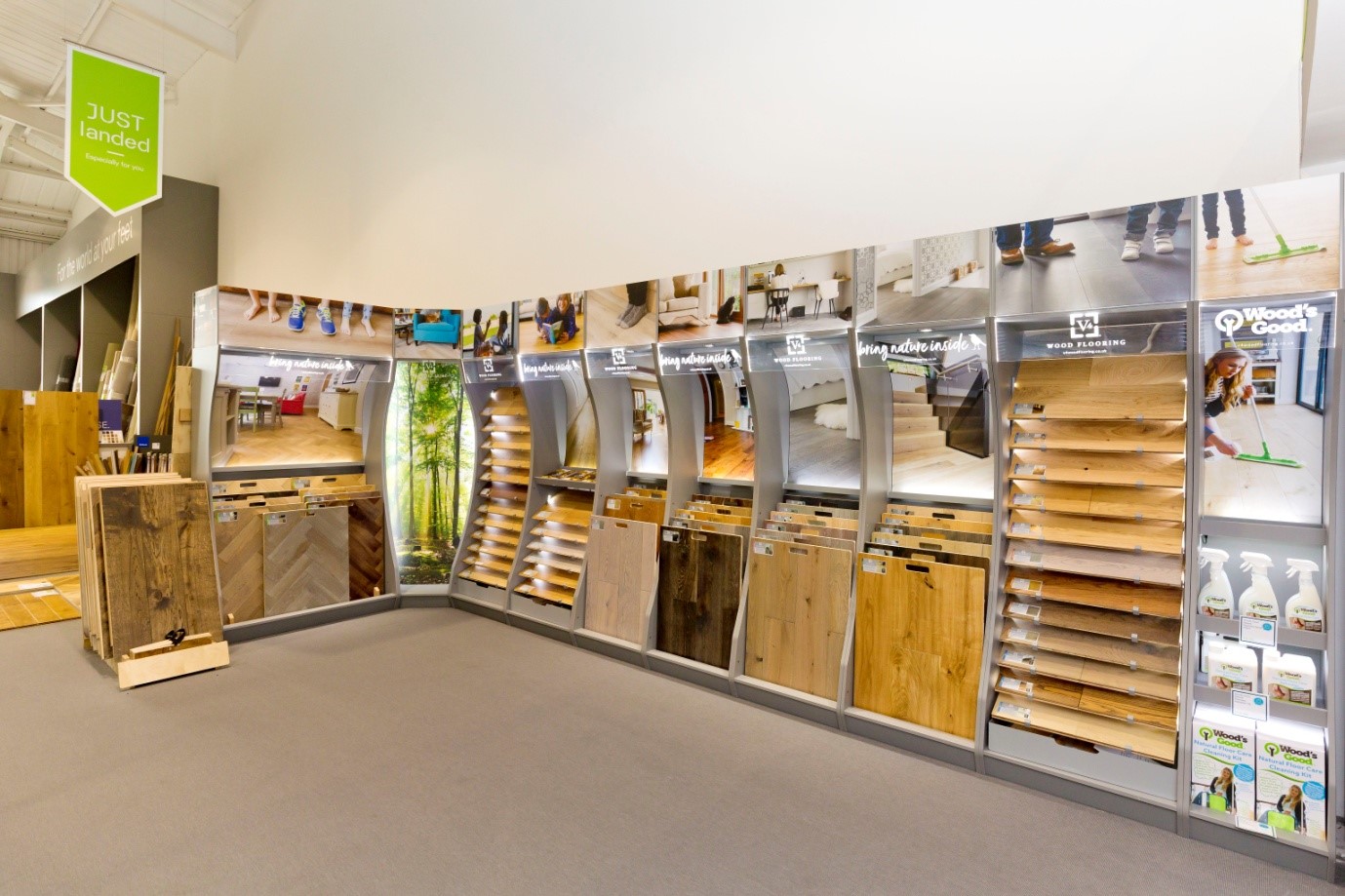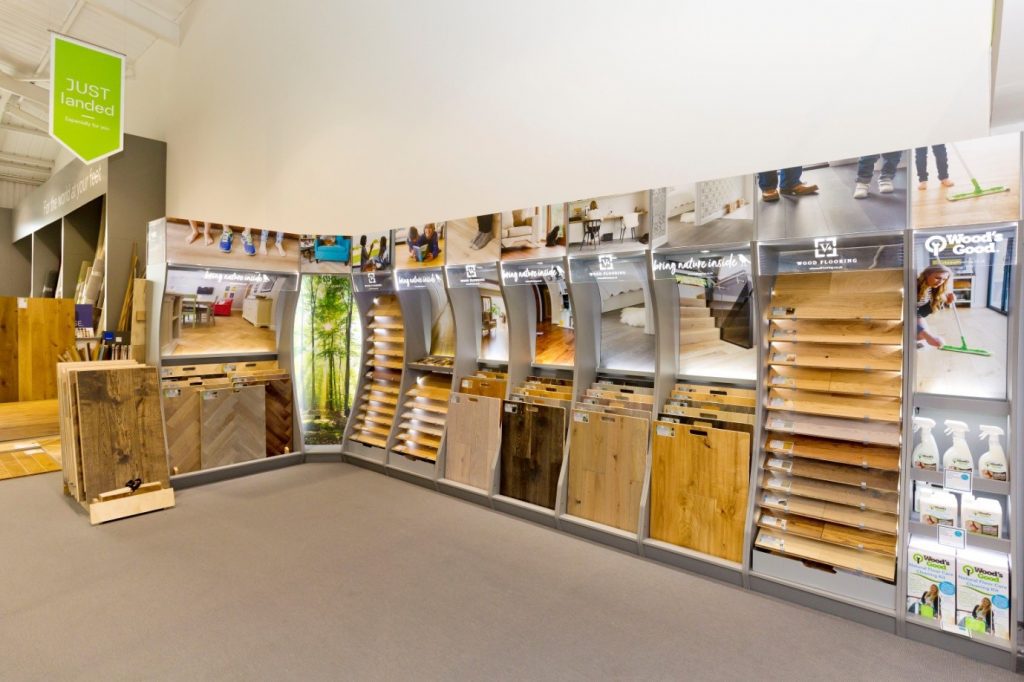 Test
New display stands land in our stores, full of wood floor inspiration.
If you have paid a visit to our Leeds or Wakefield stores recently you may have noticed the impressive wood floor displays we have recently installed showcasing the real wood products of UK specialist V4 Wood Flooring.
We have been selling and installing the beautiful engineered wood floors from V4 for many years, and these new displays create an impressive introduction to the wide range of V4 wood floor styles and finishes that are now available – all designed for you to 'Bring Nature Inside'.
Just landed in our Wakefield Store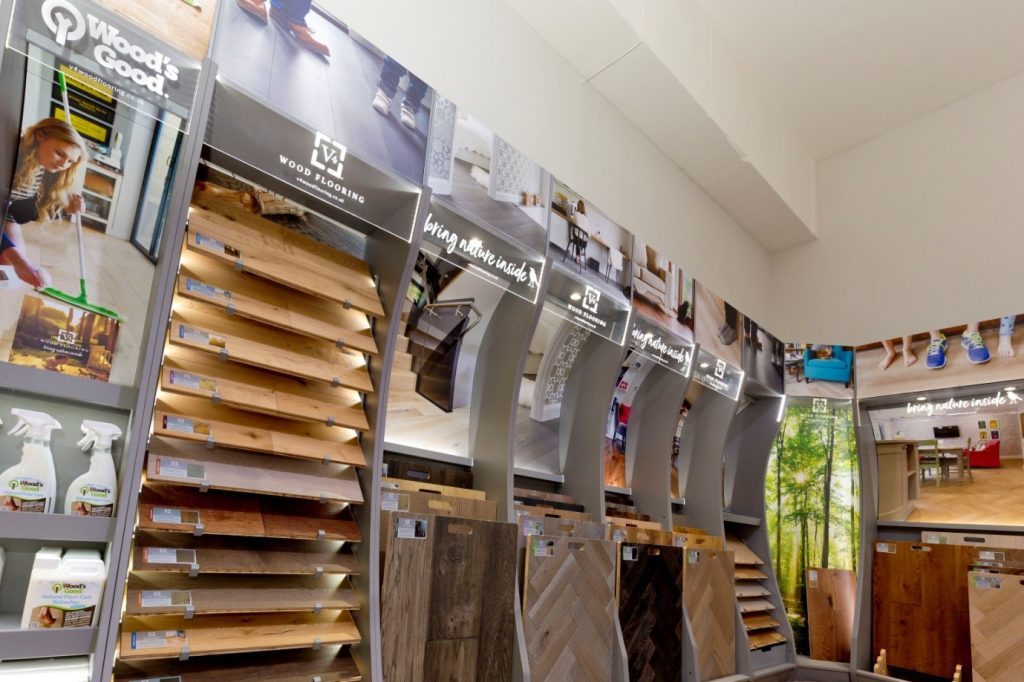 And also featured in our Leeds Store
Our new stands feature larger sized samples which make it even easier for you to experience the colour, tone and finish of each wood floor.
Bring nature inside is at the heart of V4 Wood Flooring, producing high quality, real wood solutions for modern living. Over recent years V4 Woodflooring has introduced new production and colouring techniques and their latest collections deliver a complete spectrum of modern wood floor colours, sizes and formats.
If a new wood floor is on your wish list, pay us a visit as we're sure you will find a floor style, tone and format to suit your taste.
With products carefully designed to meet the latest style trends, here are just a few of the collections you will discover in our stores.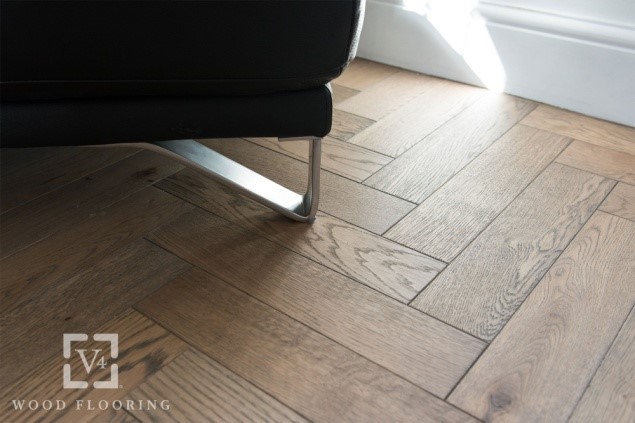 Zigzag herringbone wood floors – contemporary oak parquet
V4 Wood Flooring's Zigzag collection responds to the growing trend for parquet floors making a comeback in home design. The oak blocks are precision milled and feature a tongue and groove profile for easy installation and versatility. The collection now features ten stylish finishes ranging from light and muted to tones to warm and characterful oaks.
Home collection – designed for everyday home living
New to the V4 Wood Flooring collection is Home. The Home range features generously sized oak planks which offer the latest contemporary wood floor tones. Designed for busy family lifestyles, they feature a hard wearing surface and are at home in any interior budget.
Alpine Lock – for quick and easy click install
Another new V4 collection is Alpine lock. The range features four lovely subtle tones created with special surface and colouring treatments applied to the oak top layer. The additional beauty of these floors is that with a 5Gc glueless locking profile the planks just click into place without the need for glue or screws.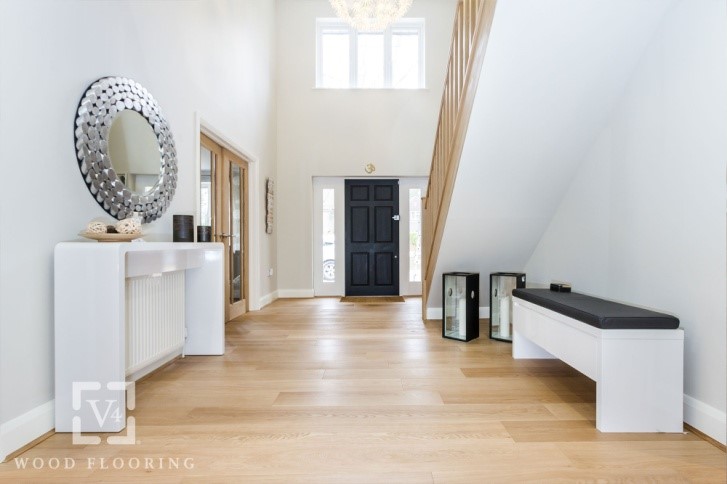 Urban Nature – modern oak floors, rich in character
The Urban Nature collection continues to prove popular. Urban Nature delivers textured oak floors inspired by city spaces reclaimed by nature – the result is a fusion of contemporary style with authentic character. From classic to ultra modern, they work with any kind of interior style.
Alpine – classic oak floors with a choice of surface finishes
The Alpine collections offer you complete wood floor flexibility as you can choose from standard planks, wide planks and three-strip styles, all with a classic meets modern oak twist. Choose from a menu of different surface treatments which range from unfinished to natural oiled for a subtler smoother oak surface, and lacquered to UV cured for highly textured and incredibly durable surface finishes.
Deco – contemporary colours full of distinctive tones and grains
DECO features six brand new colours, created with a combination of traditional colouring techniques to deliver the ultimate palette of soft, subtle, ultra modern tones. The oak surface has been lightly brushed to release the natural grain, then wood lyes lighten and softly bleach the oak surface. The result is a textured, yet smooth surface, to which layers of coloured oil are applied to create the deep lustred modern boards.
This is just a very small sample of the variety of wood floor styles you will find in our new V4 Wood Flooring display spands. Pay us a visit to start planning your new wood floors – we can offer plenty of expert advice and an expert fitting service.