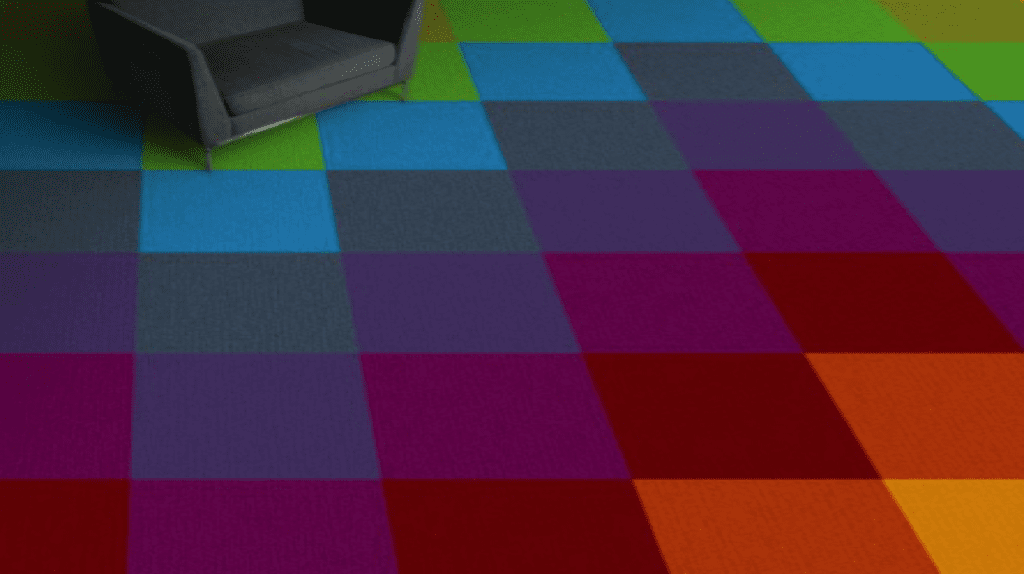 Open up your mind and experiment!
Using an array of colour gives you the freedom to be creative with your flooring ideas and designs. Mixing and matching different colours of flooring allows you to brighten up your child's room, an office or even a communal area. Being able to place carpet tiles down in certain patterns allows you to create many designs.
Furniture is always a factor to consider when choosing your flooring. Carpet tiles are an ideal choice, giving you endless options, whether you want to match up to existing furniture, go for a contemporary choice or a brighter feel. As studies show working or living in a brighter environment makes you a generally happier person. You don't have to look to far for inspiration as many places have made great designs and patterns which you can find with a simple search and even if you still don't find what you want you can get in touch with our team and we can help guide you to make a decision that best suits you.
What style suits you?
Everyone has ideas when it comes to styling and designing your ideal home or office spaces, no two ideas are the same. If you are looking to have a classy stylish look then Forbo Tessera 362 Red and Forbo Tessera 2100 mono go well together, it gives off a warm vibe which feels welcoming which would be perfect for communal areas such as library's, schools and company offices.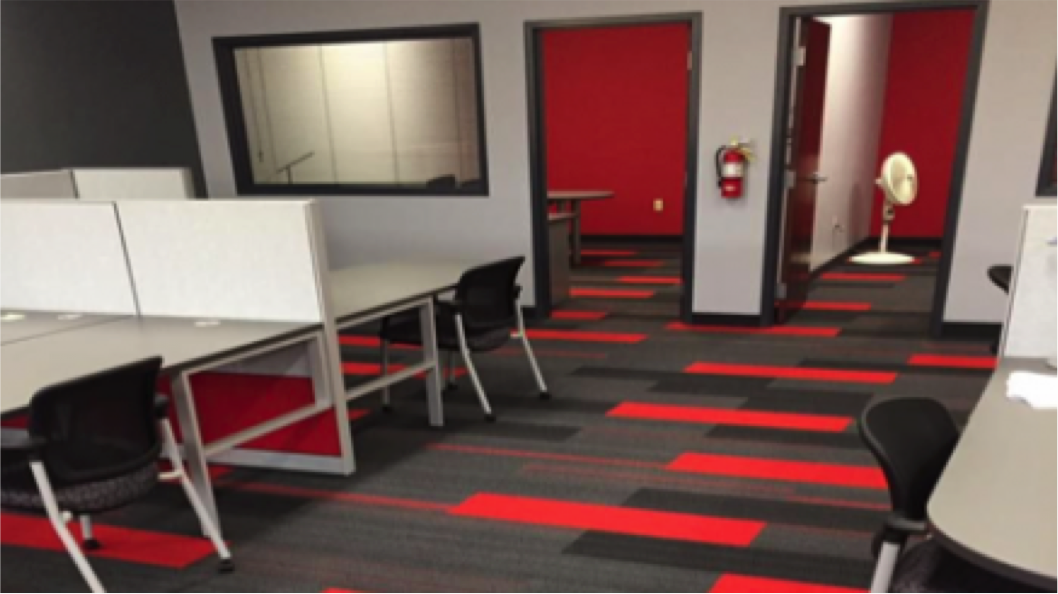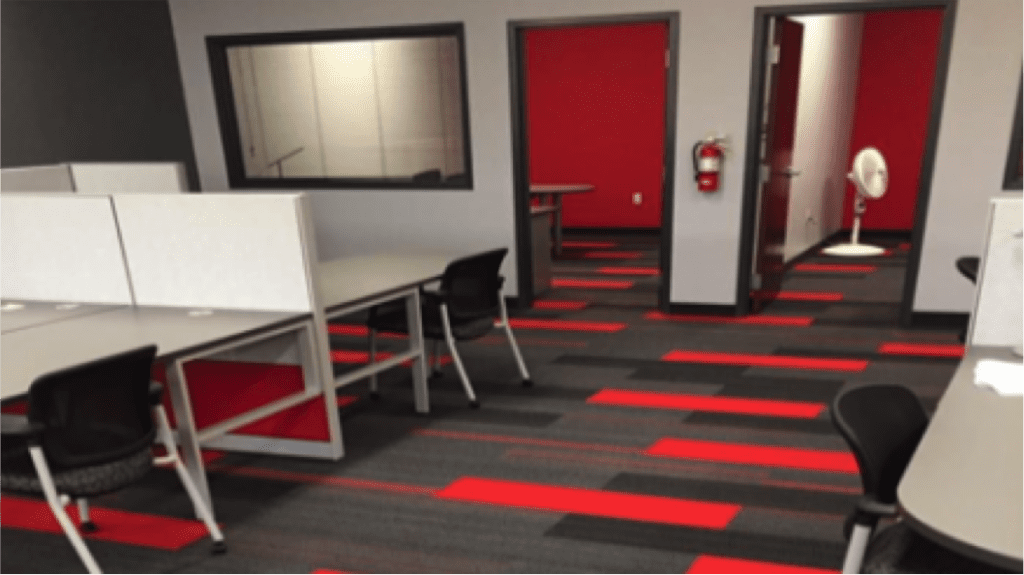 If you want to get creative you can brighten up your child's rooms with multiple bright colours throughout their bedroom or play area. This type of flooring is the ideal compromise as we all know spills happen from time to time, but with carpet tiles, you get the best of both worlds, a hard wearing, easy to clean product. What more could you ask for?
If you would like to see more design ideas before you commit to buying carpet tiles go to our Pintrest and look through the ideas we have picked which should help inspire or lead you to make a knowledgeable decision of what you would like.
Low Maintenance…
One of the benefits of having carpet tiles is that they are extremely low maintenance and are very easy to clean; any hoover would be able to clean the floor well enough. This eliminates paying additional cleaning costs such as care kits that you would have with other floor coverings such as carpets and wood flooring.
Easy to replace…
If you stain a carpet tile there is no need to worry, as the process of replacing a carpet tile is straightforward. As carpet tiles tend to come in packs of 16 and 20 tiles, the likelihood is you will have leftovers which you can use in the future if any need replacing and you do need to purchase any more, it is essential to request the same batch, or even better, ensure you will definitely have more than enough during the initial purchase.