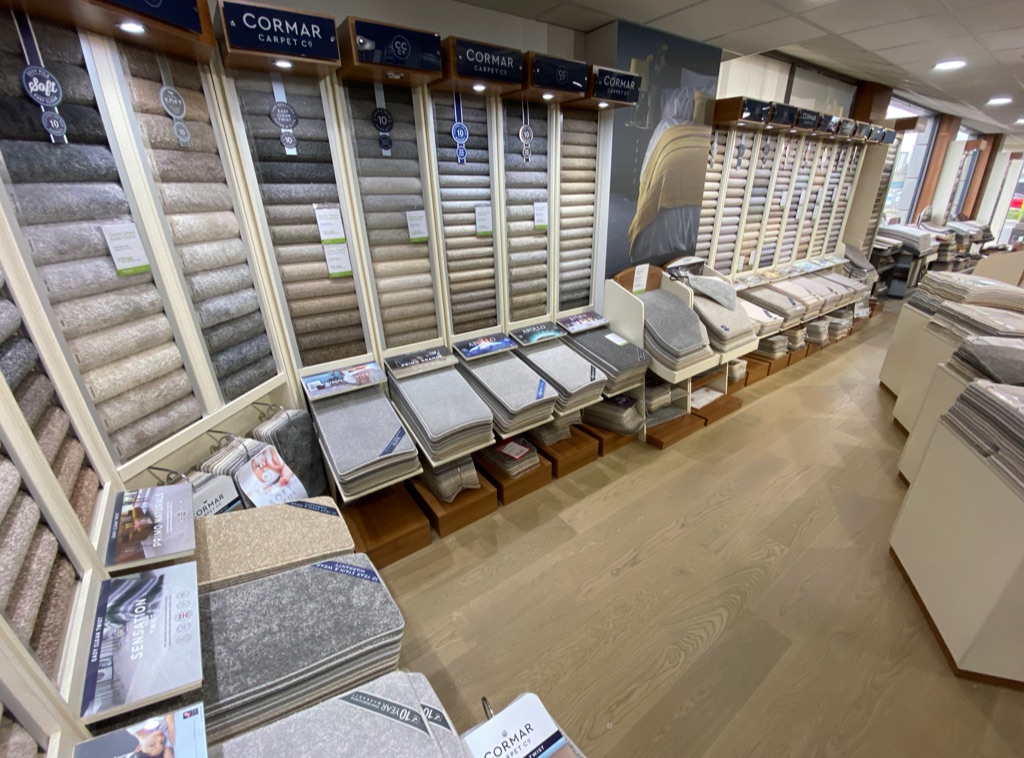 How to Choose the Perfect Carpet?
Choosing the perfect carpet impacts the overall aesthetics and comfort of your home. With numerous options available, finding the perfect carpet can seem overwhelming. This buying guide aims to simplify the process by providing essential tips and insights for selecting the ideal carpet that suits your needs and preferences.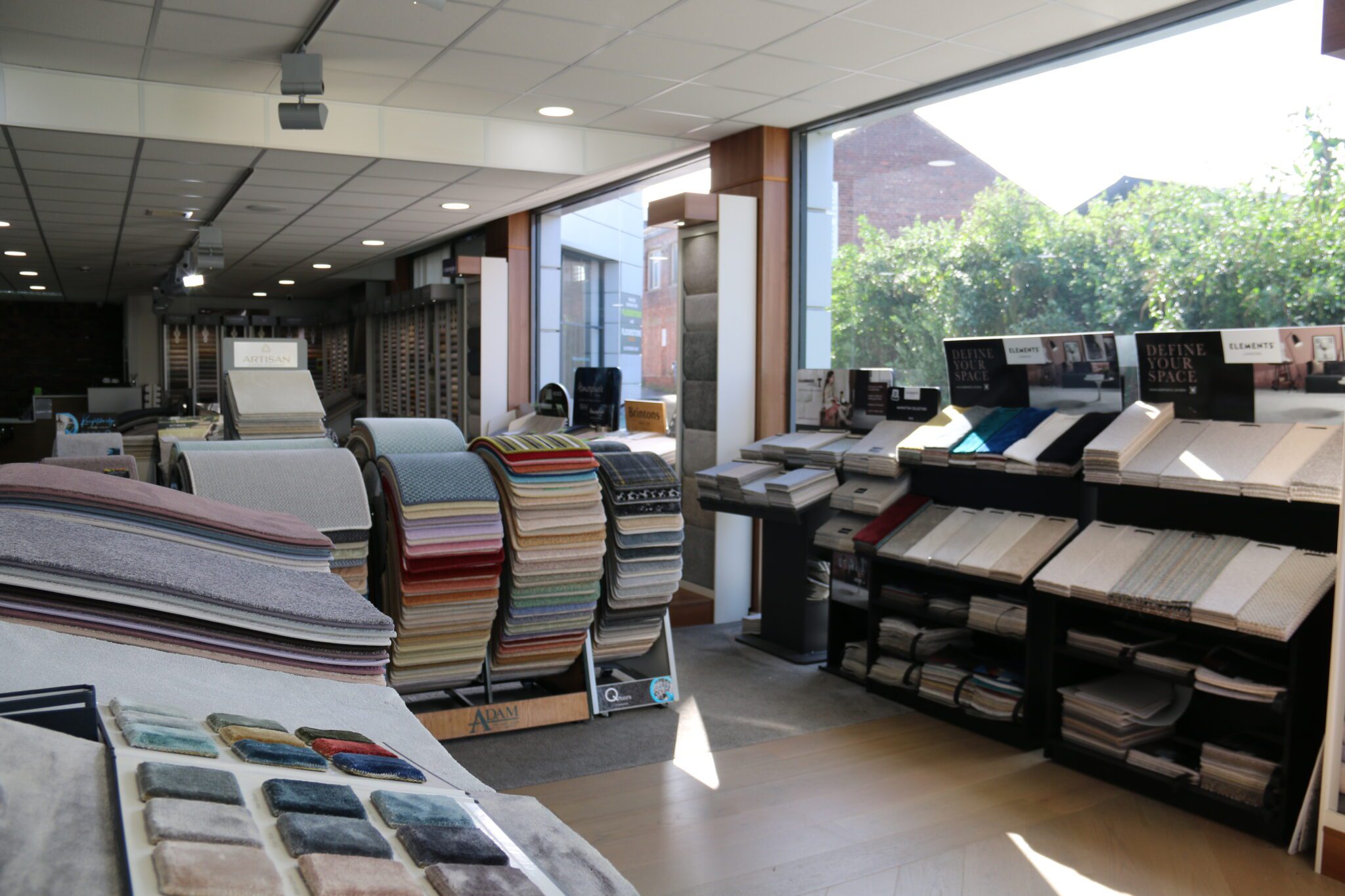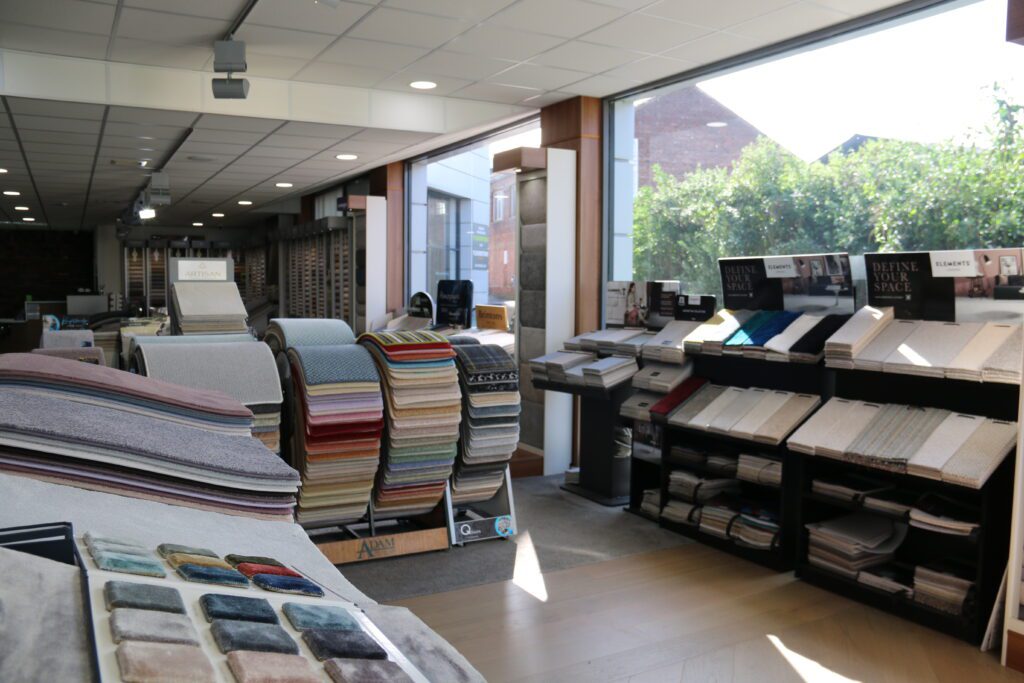 Floorstore Your Local Carpet Store
Discover a wide range of styles, colours, and finishes at your nearby Floorstore showroom. Benefit from our Price Match Promise for the best deal, expert advice, flexible finance options, and convenient installation services.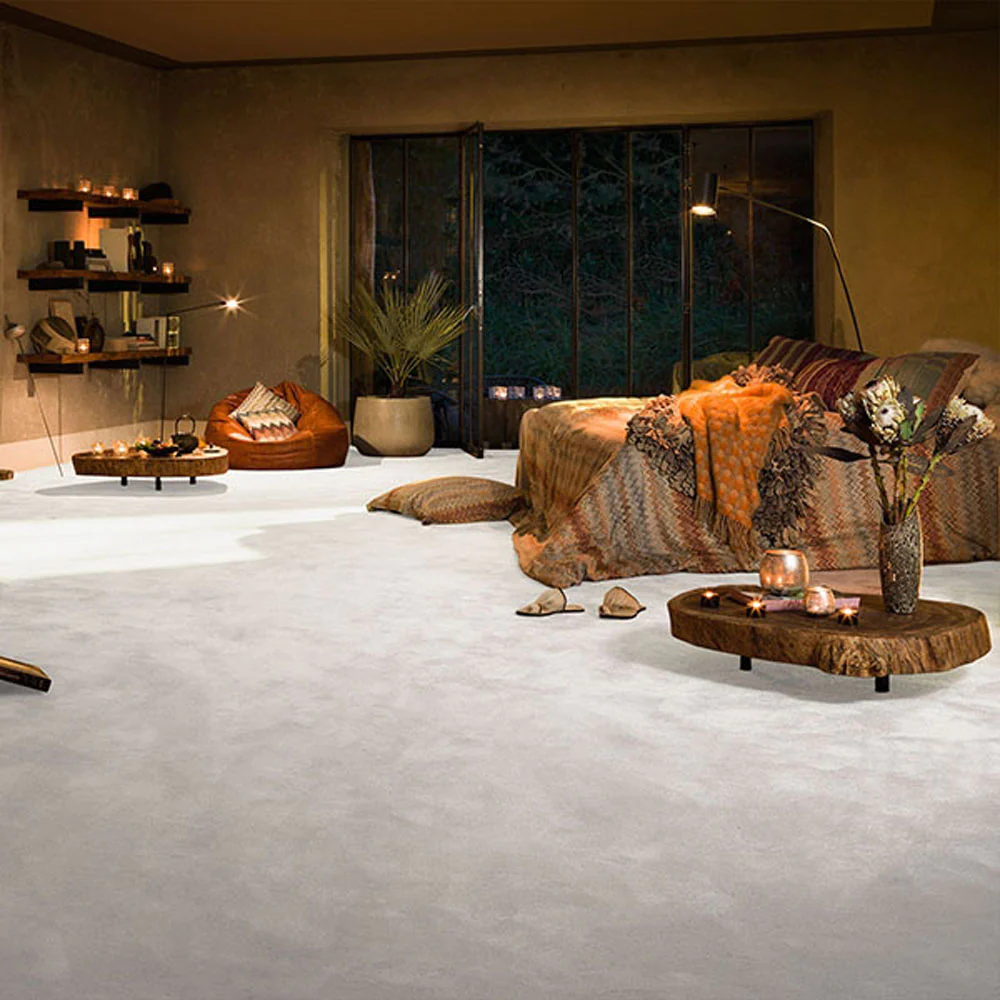 How do I Choose the Right Carpet?
Consider Your Lifestyle: Think about the level of foot traffic in the area where the carpet will be installed. For high-traffic areas like living rooms and hallways, opt for durable and stain-resistant materials.
Carpet Fibers: There are various carpet fibres, including nylon, polyester, wool, and more. Each has a unique characteristic, so choose one that aligns with your requirements for softness, durability, and maintenance.
Pile Height: The pile height affects the carpet's comfort and appearance. Shorter pile heights are easier to clean, while higher pile heights provide a plush feel.
Carpet underlay: Don't forget to invest in quality carpet padding. It enhances comfort, prolongs the carpet's lifespan, and reduces noise.
What Colour Carpet Makes a Room Look Bigger?
Lighter Shades: Light-coloured carpets, such as beige, light grey, or pastels, create an illusion of space and make a room look more expansive.
Neutral Tones: opt for neutral colours that complement the existing colour scheme of your furniture and decor. Neutral carpets offer versatility and won't overpower the room.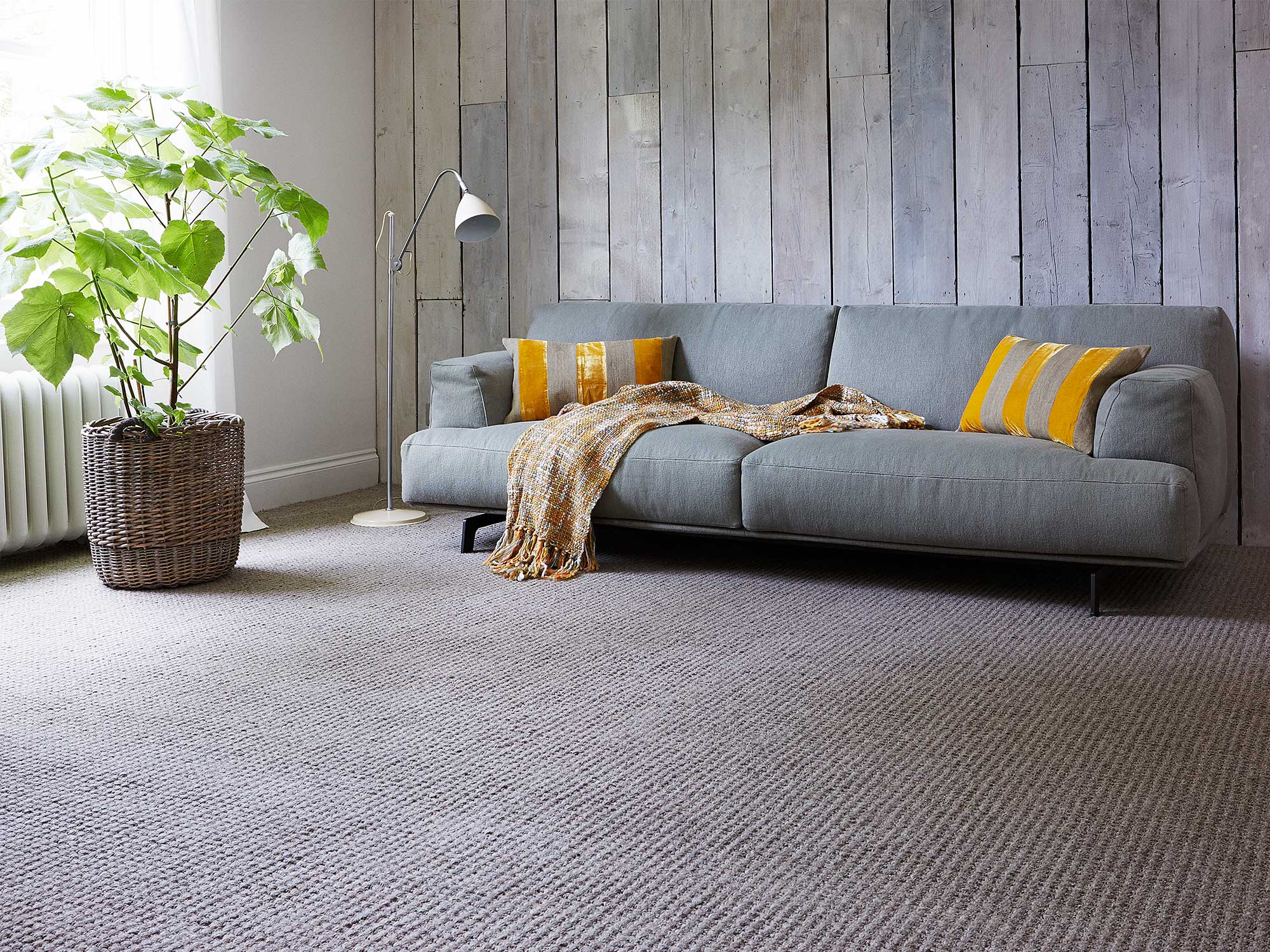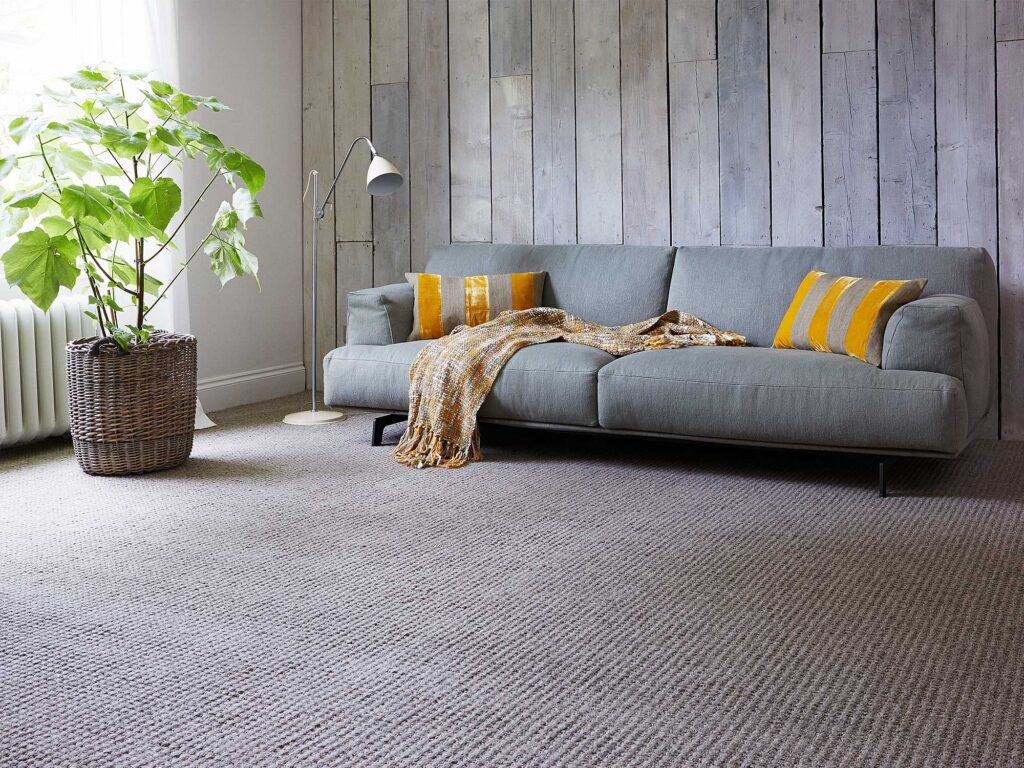 Which Type of Carpet Wears Best?
Nylon Carpets: Nylon is highly durable and resilient, making it an excellent choice for high-traffic areas and homes with pets and children.
Wool Carpets: Wool is a natural fibre known for its durability and luxurious feel. It offers excellent stain resistance and is environmentally friendly.
What is the Best Colour Carpet for High-Traffic Areas?
Multi-toned Carpets: Consider carpets with a blend of colours or patterned designs. Multi-toned carpets can help camouflage dirt and stains between cleanings.
 Flecked or Speckled Patterns: These patterns can also help mask any dirt or wear in high-traffic areas.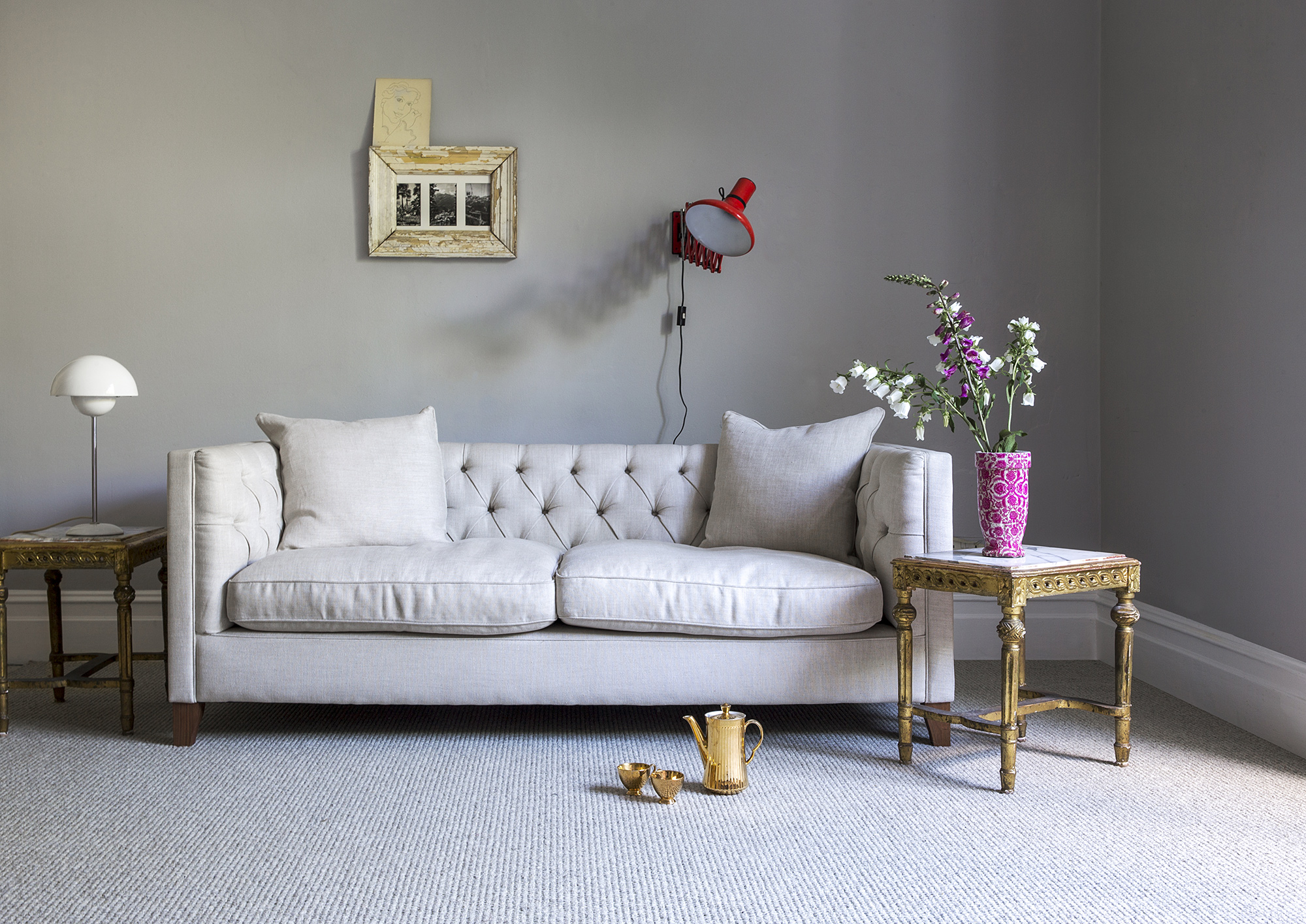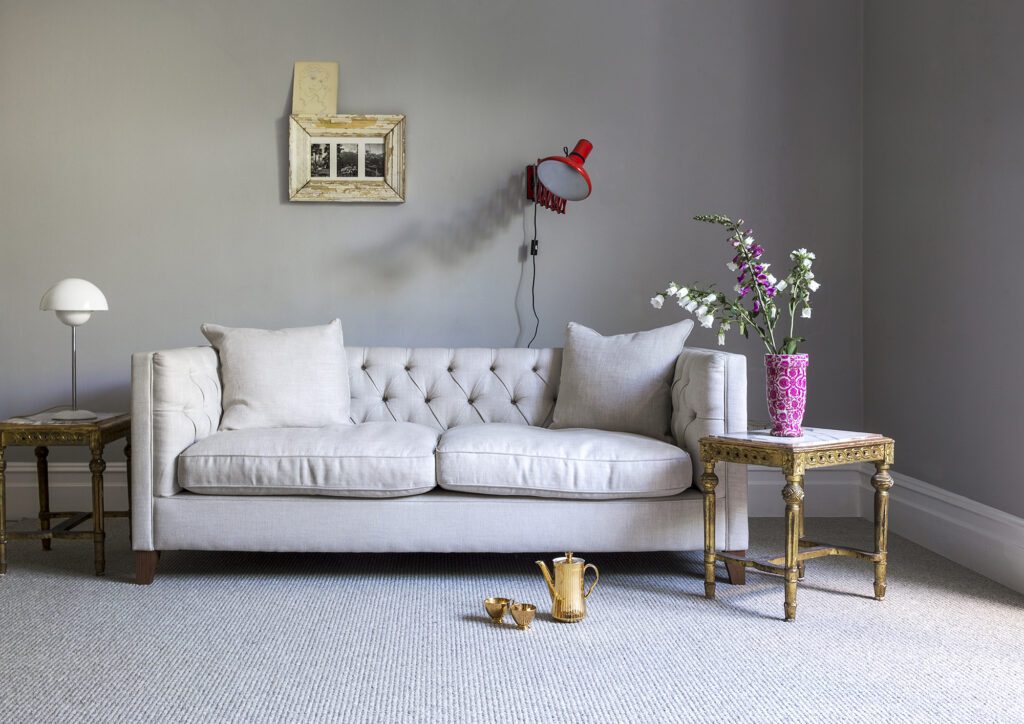 Setting a Realistic Budget:
Before diving into the world of carpets, it's essential to set a realistic budget. Carpets come in a wide range of prices, and knowing your budget beforehand will help narrow down your options and prevent overspending. Consider the following tips for setting a budget:
Assess the Scope: Determine the size and number of areas you plan to carpet. Measure the rooms accurately to get an idea of the total square footage you need to cover. Larger areas will require more carpet, which affects your overall budget.
Quality vs. Price: As with most purchases, carpets vary in quality and price. While it can be tempting to opt for the least expensive option, remember that higher-quality carpets often offer better durability and comfort. Investing a bit more upfront can lead to long-term satisfaction.
Consider Longevity: Think about how long you intend to keep the carpet. If you're looking for a temporary solution, you might choose a more budget-friendly option. However, if you want a carpet that will last for many years, consider upgrading to a higher-grade and more durable carpet.
A Carpet For Every Budget
Setting a realistic budget is a crucial step in the carpet-buying journey. By understanding the scope of your project, comparing quality and price, and considering the long-term benefits, you can find a carpet that suits your budget but also fulfils your requirements. With the guidance of reputable brands like Cormar Carpets, achieving the perfect balance between cost and quality becomes more accessible.
In addition to setting a realistic budget, it is essential to find value for your money. For an extensive selection of carpets, check out our carpet collection instore. There you will find an array of carpets that cater to different budget ranges without compromising on craftsmanship and style.