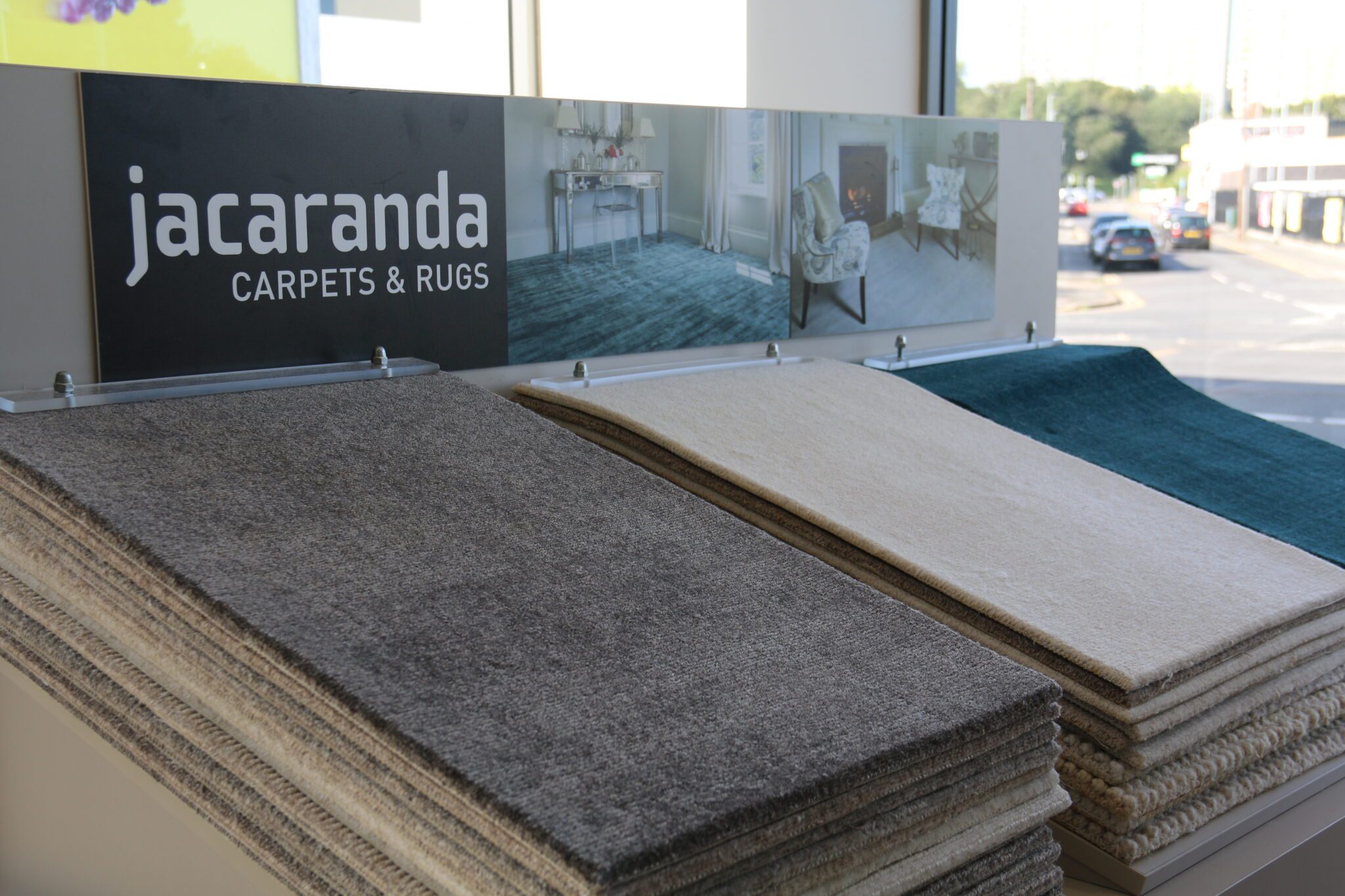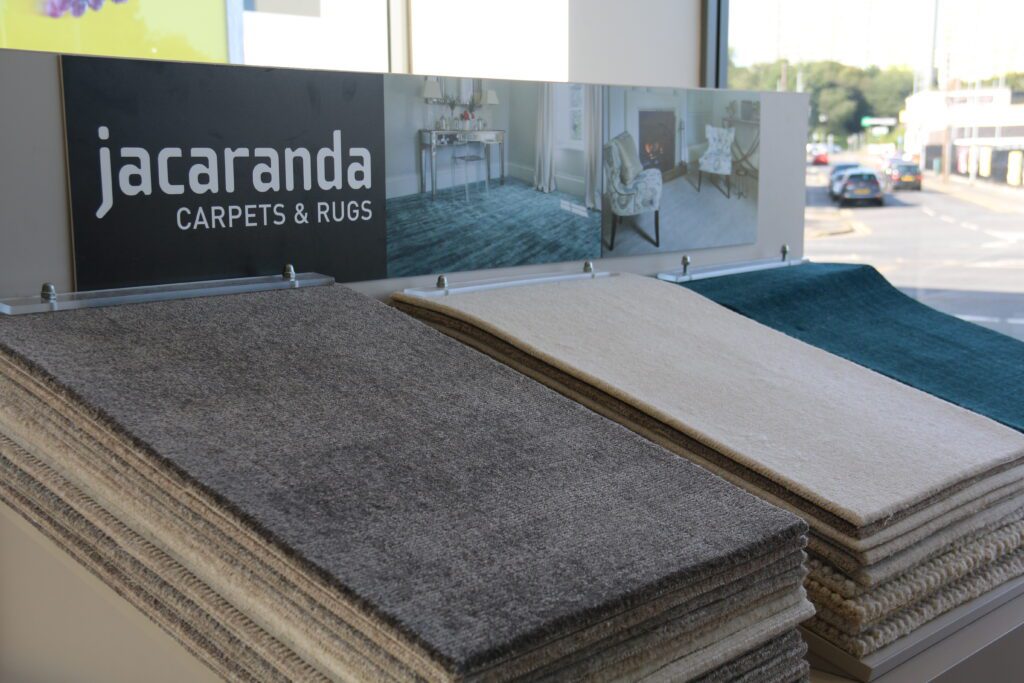 Who Are Jacaranda Carpets?
Hand woven textures, innovation, trademark colour palette, sustainable natural materials and ethical production is what you get with a Jacaranda carpet from the Floorstore.
Manufactured in India since 2003 only the finest yarns are used in a Jacaranda carpet. Jacaranda only uses the best wool from such places as the Himalayas making their range one of the most luxuriant on the market. Using natural materials woven by traditional methods, Jacaranda believes that it is these labour-intensive processes that create their 'characterful' textures and wonderful, natural colour bank.
Find Your Local Store
View Our Jacaranda Carpets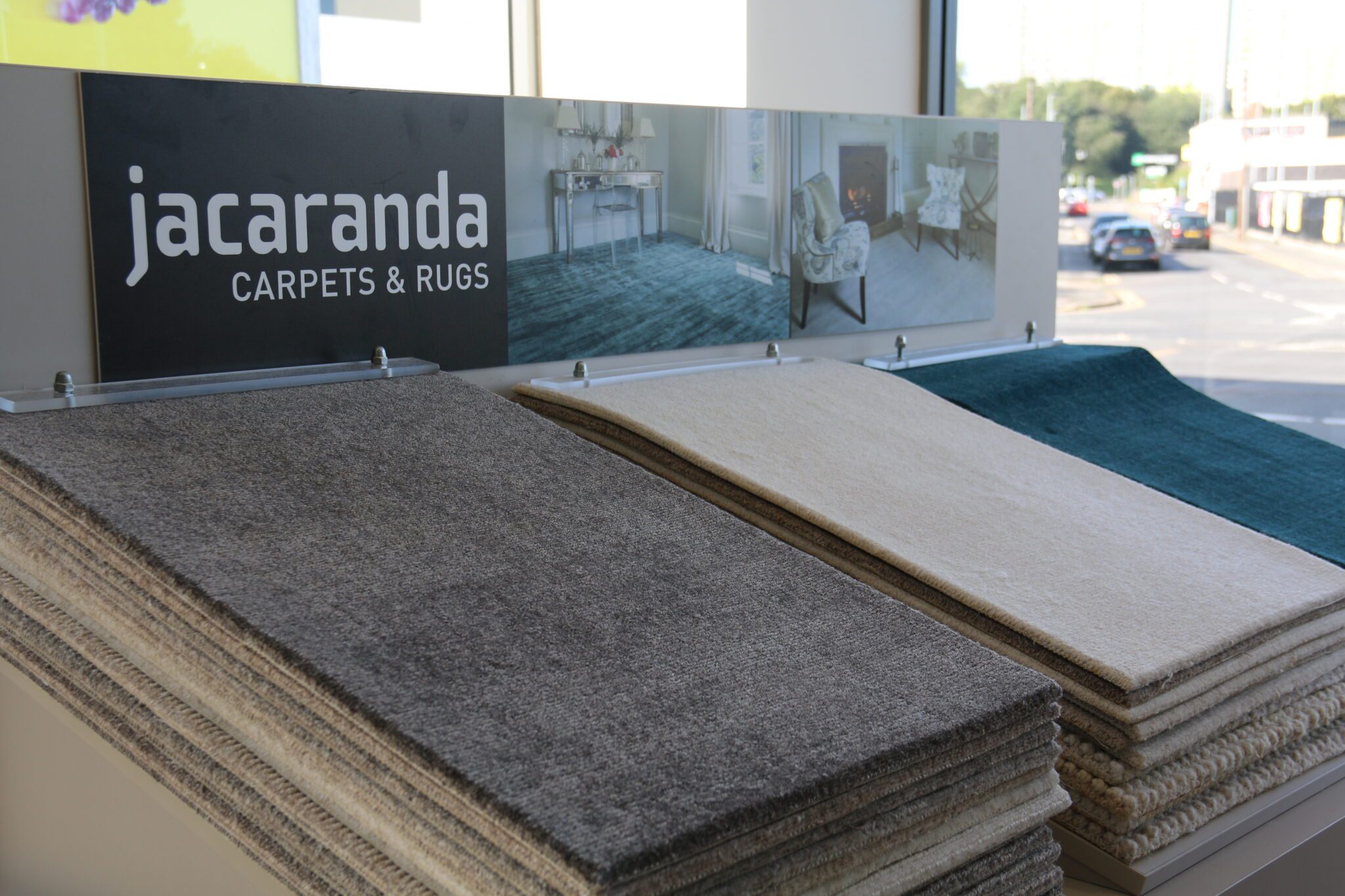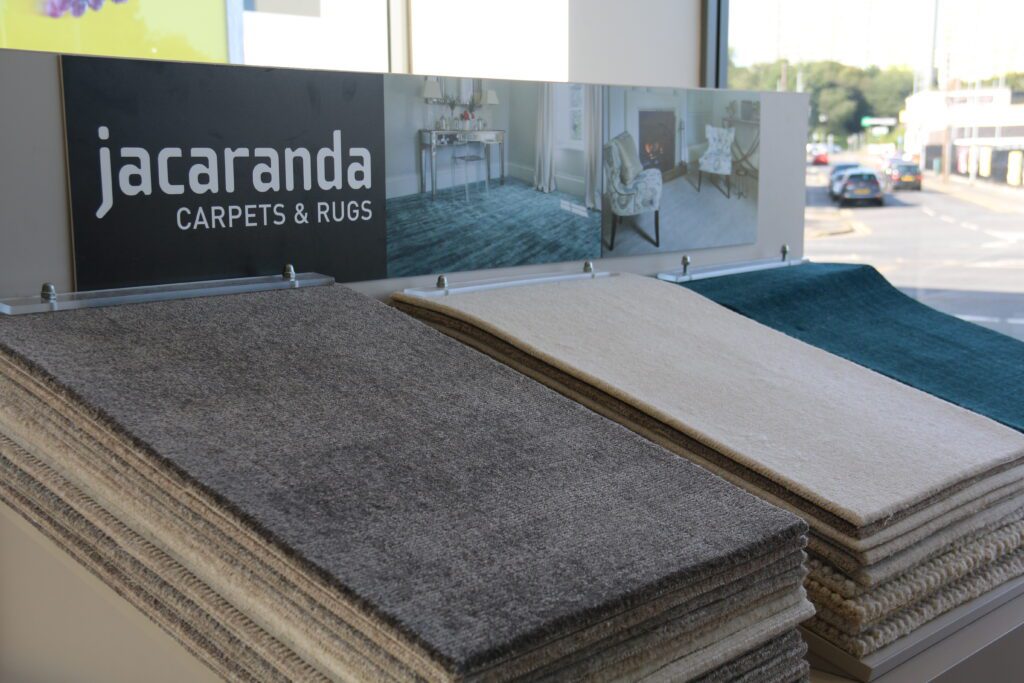 Floorstore Your Local Carpet Store
Discover a wide range of styles, colours, and finishes at your nearby Floorstore showroom. Benefit from our Price Match Promise for the best deal, expert advice, flexible finance options, and convenient installation services.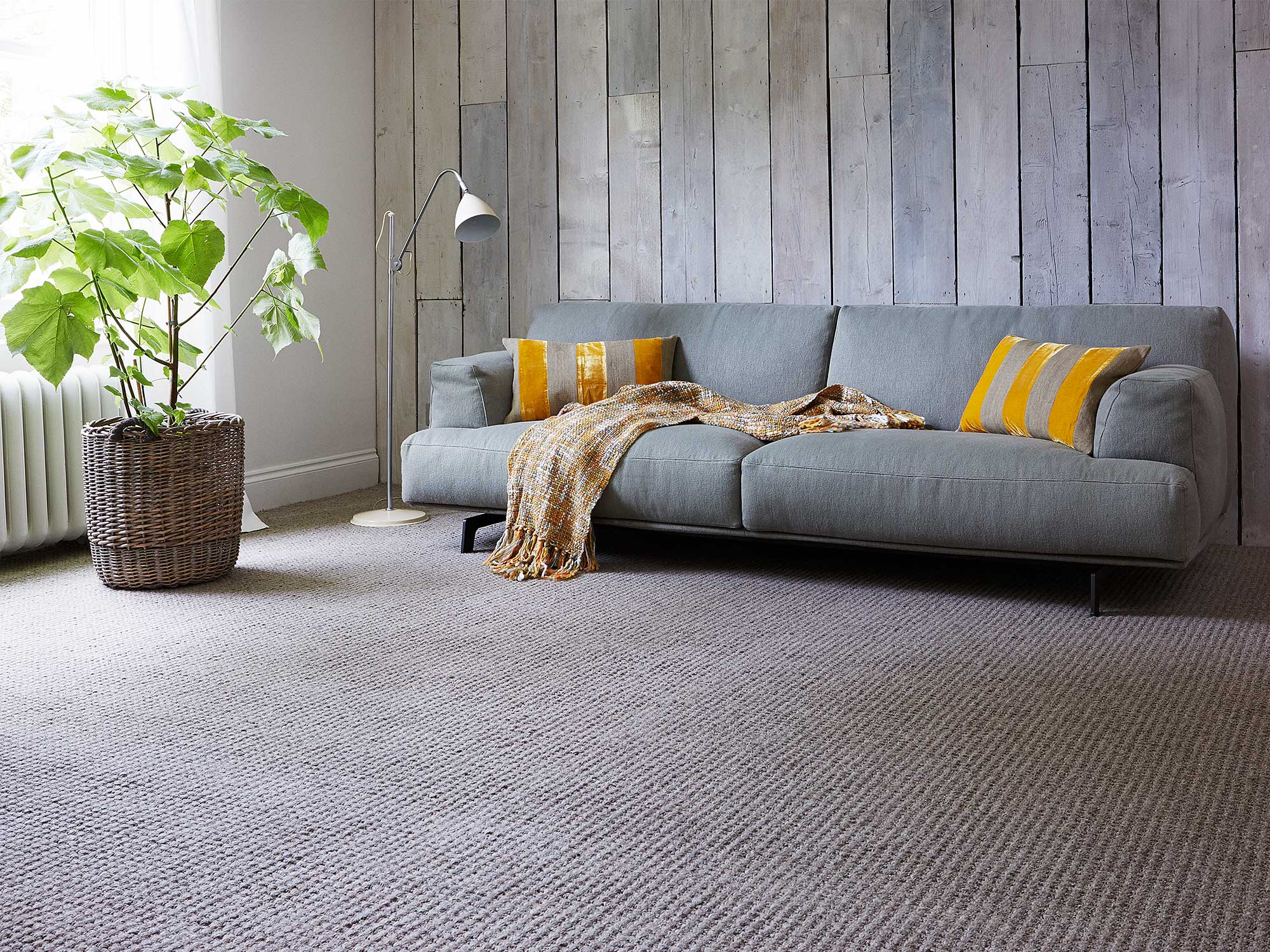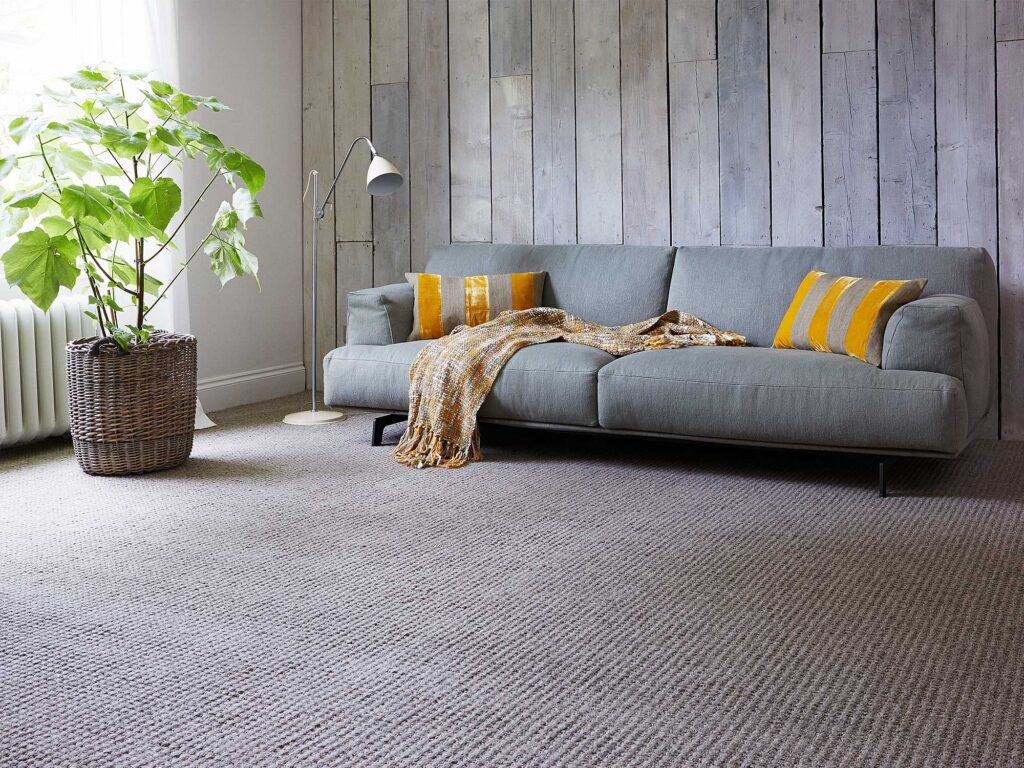 Why Buy Jacaranda Carpets?
Jacaranda's reputation is built on innovative design, hand-woven tactile textures, and a trademark natural colour palette.
Sustainability is at the core of Jacaranda's values, and they prioritise the use of Eco-friendly fibres in their carpets and rugs. This carpet range is registered with GUT, who are dedicated to awareness of the environment throughout the manufacture and life of home textiles.
Most of their products are handwoven using renewable materials like wool and botanic TENCEL™, reflecting their dedication to environmentally conscious practices.
Jacaranda's carpets are naturally coated in lanolin, which provides a natural stain resistance.
Our Jacaranda Carpet Collection
At the Floorstore, you'll discover a wide range of choices when it comes to Jacaranda carpets. Their selection includes crafted machine-woven carpets that meet the highest quality standards.
Jacaranda's Natural Weave Hexagon and Natural Square collection are 97% recyclable thanks to their natural latex and pure jute backing. Plus being made from wool offers a great environmentally friendly option.
In addition fine loop pile carpets not only bring beauty and sophistication to any home but are also ideal for use with underfloor heating as they boast a low Tog rating.
Jacaranda's signature natural colour palette represents a timeless style, it is elegantly woven on Wilton looms and comes with a Class 33 guarantee, making them suitable for heavy usage in areas such as halls, stairs, living rooms and commercial buildings.
You can buy the full range of Jacaranda Carpets instore at one of our Carpet showrooms where we match any like for like store price! *