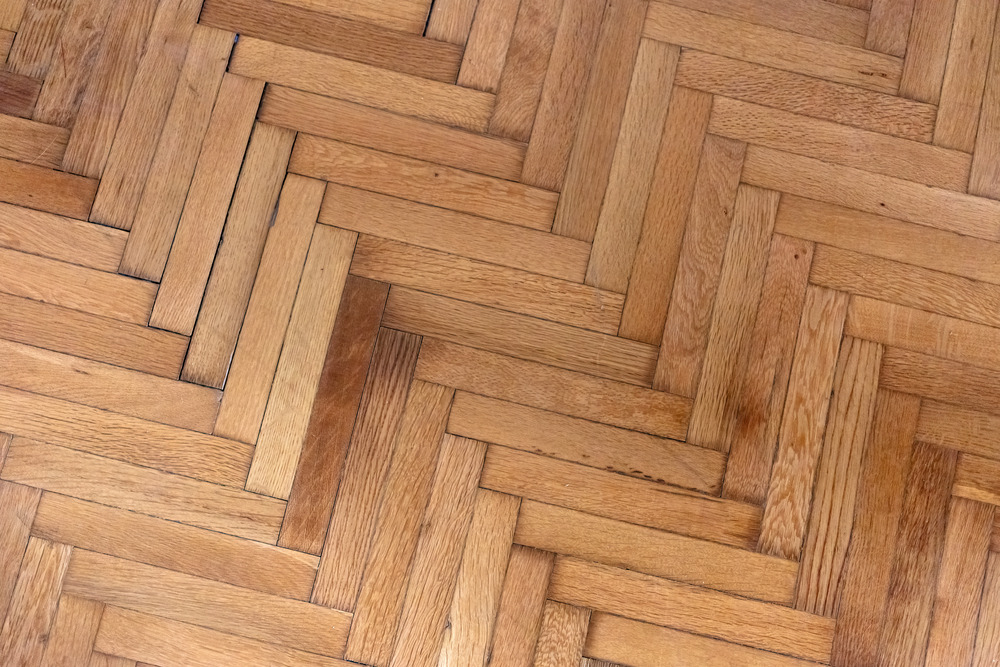 Buyer's Guide to Herringbone Engineered Wood Flooring
Herringbone engineered wood flooring is a timeless and elegant choice for homeowners looking to update their living spaces. In this guide, we will look into the advantages of herringbone engineered flooring, while examining the reasons behind its growing popularity, explore the various rooms it can be applied in, and showcase the wide range of colours it offers.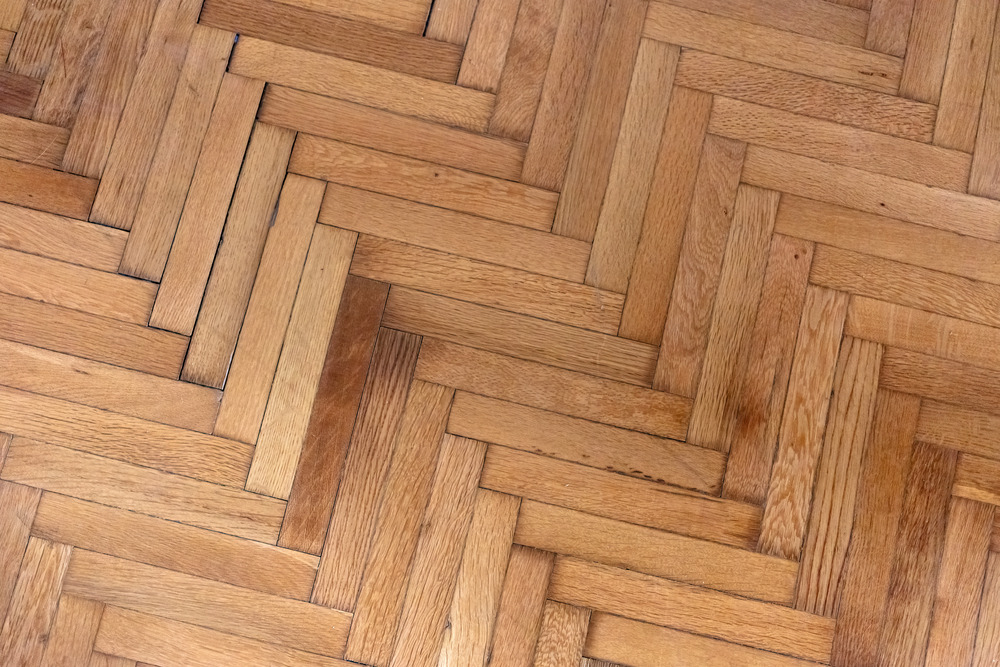 loorstore Your Local Wood Flooring Store
Discover a wide range of styles, colours, and finishes at your nearby Floorstore showroom. Benefit from our Price Match Promise for the best deal, expert advice, flexible finance options, and convenient installation services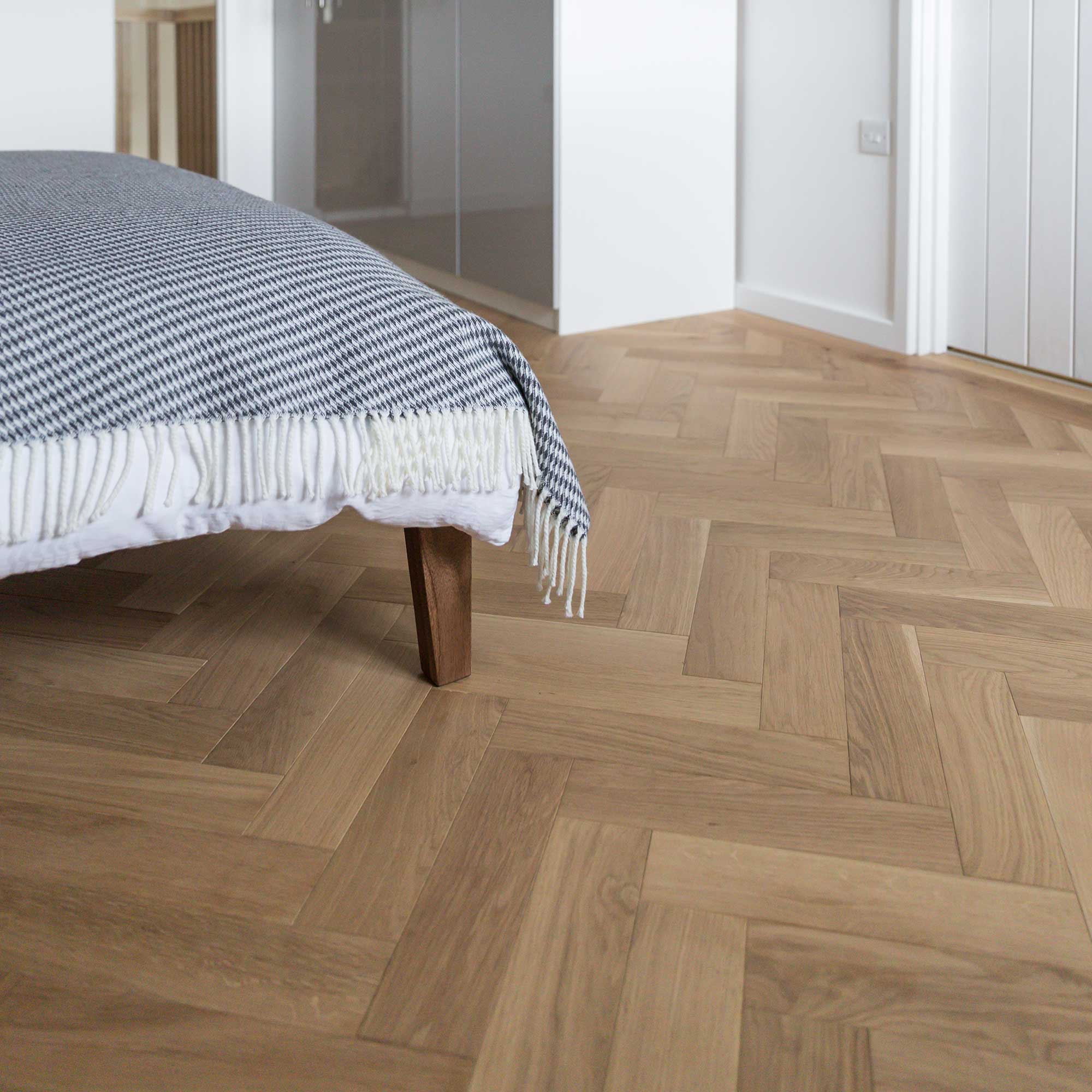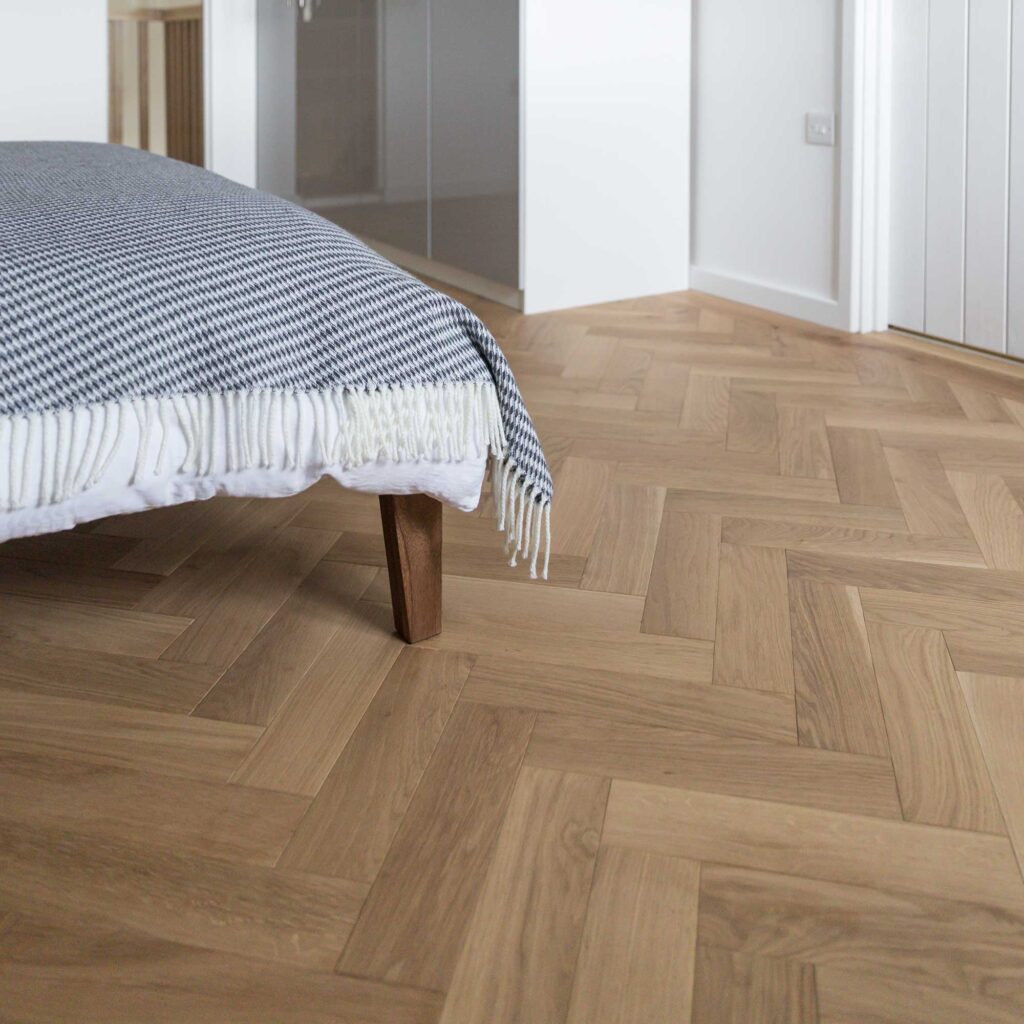 Benefits of Herringbone Engineered Flooring
Timeless Elegance: Herringbone patterns have been around for years, offering a classic and timeless design that never goes out of style.
Durability: Engineered wood combines real wood beauty with stability, making it more resistant to warping, moisture, and temperature fluctuations compared to solid wood.
Easy Maintenance: Herringbone engineered flooring is easy to clean and maintain, keeping your floors looking exquisite with minimal effort.
Versatile: Suitable for any home décor from traditional to modern.
DIY-Friendly: Many herringbone engineered flooring options come with convenient click-and-lock systems, simplifying the installation process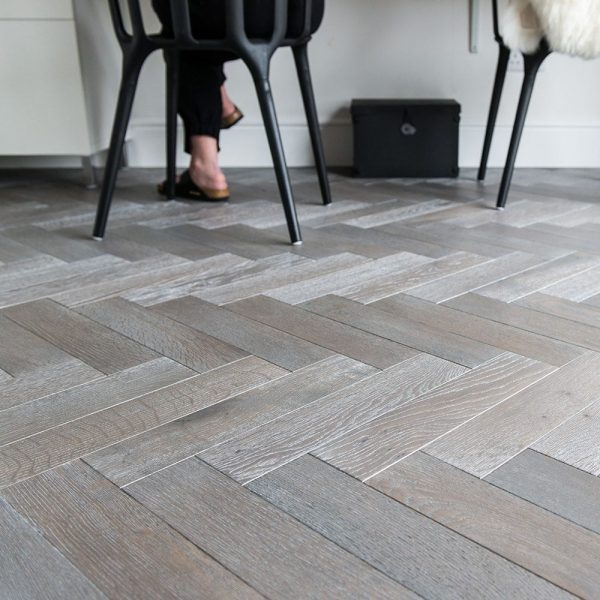 Why Herringbone Is Popular
Herringbone pattern flooring has gained popularity due to its unique features. For example:
Aesthetic Appeal: The intricate herringbone pattern adds visual interest and sophistication to any room. Consequently, it creates a stunning focal point.
Space Illusion: Moreover, the diagonal lines of herringbone can visually widen and elongate a room, making it appear more spacious.
Design Flexibility: Furthermore, herringbone is available in various wood looks and finishes. As a result, homeowners can customise their flooring to match their personal style.
Timeless Charm: Lastly, herringbone is a design choice that has stood the test of time. Therefore, it ensures your home remains stylish for years to come.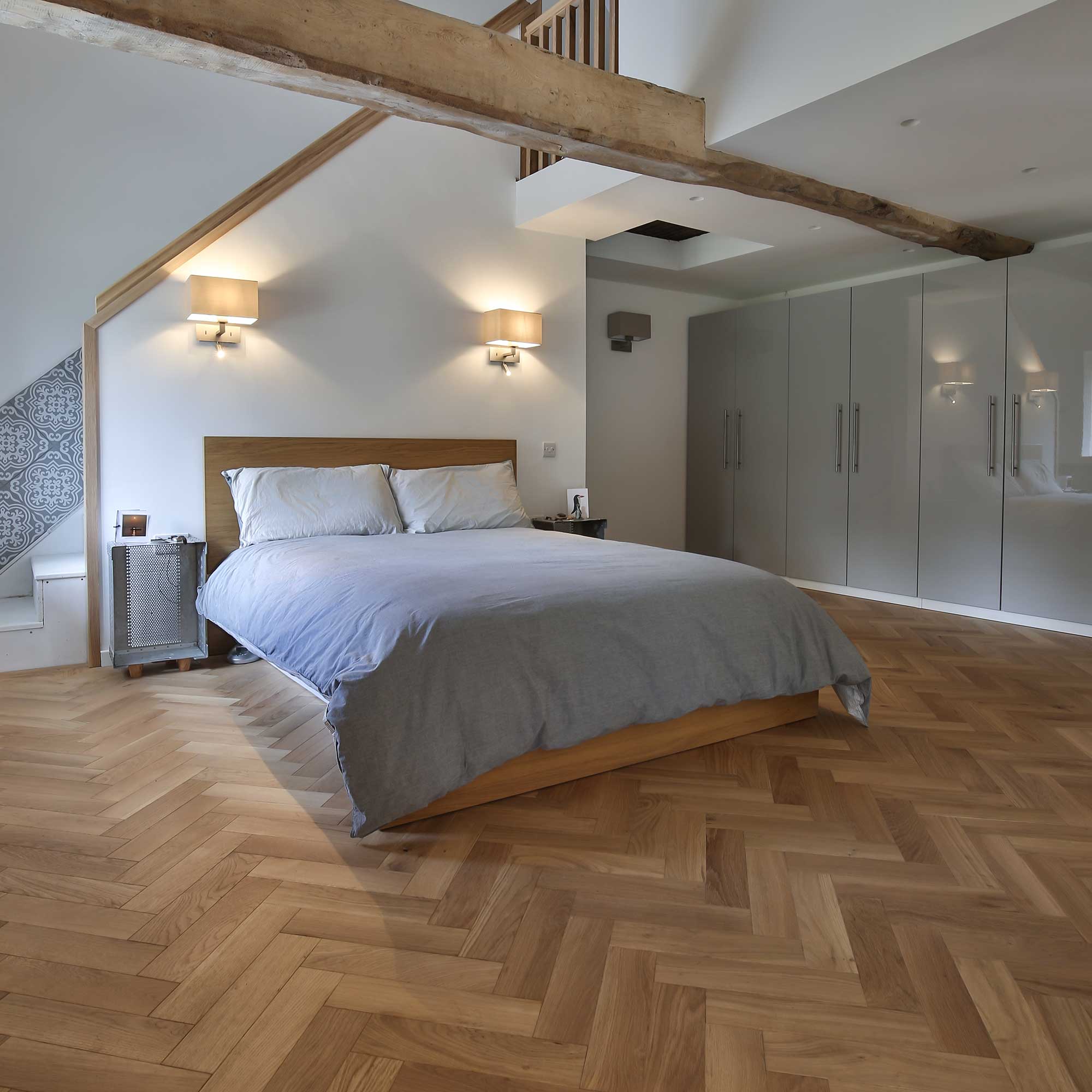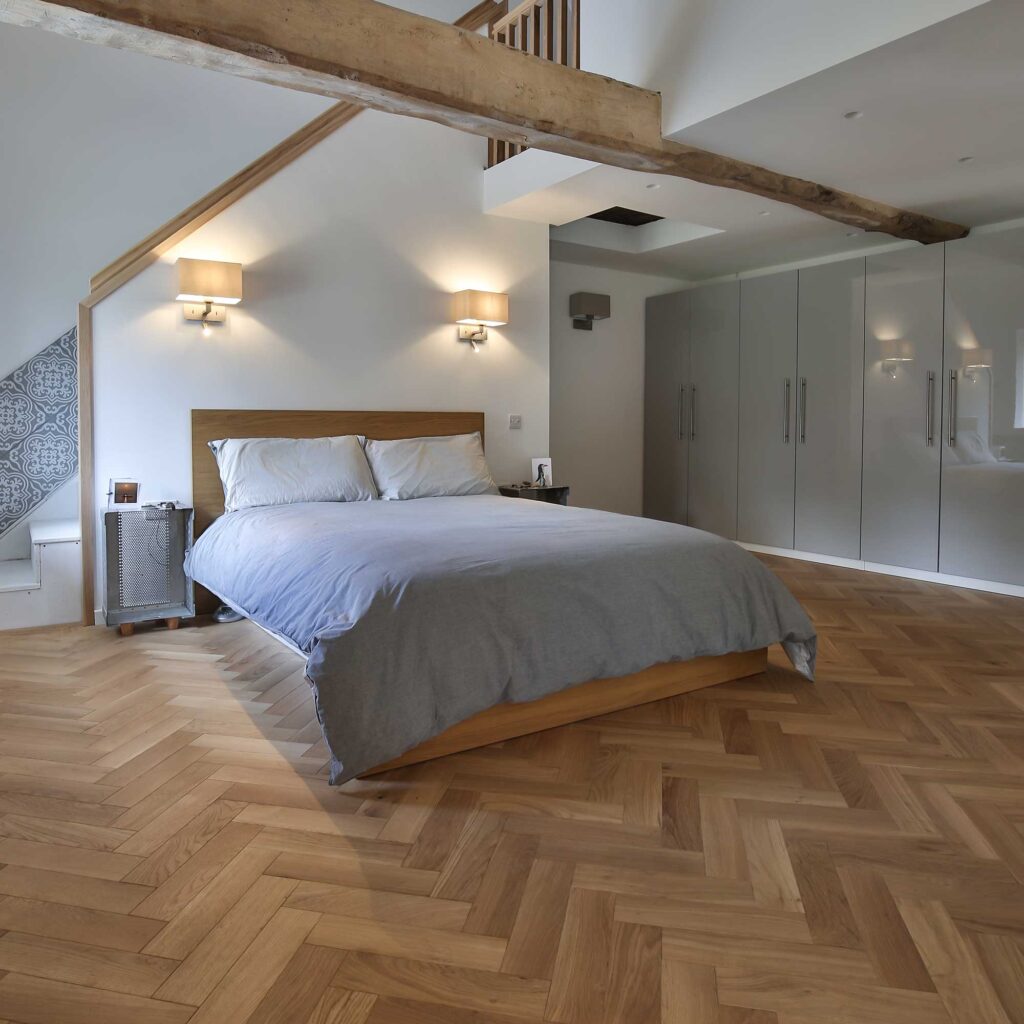 Rooms Suitable For Herringbone Engineered Flooring
Herringbone engineered wood flooring can be used in almost any room in your home, including:
Living Rooms: Add elegance and character to your living room with herringbone flooring as the focal points.
Dining Rooms: Create a sophisticated dining space that's perfect for hosting gatherings and special occasions.
Bedrooms: Enhance your bedroom with the warmth and style of herringbone wood.
Hallways: Make a memorable first impression with an inviting herringbone-patterned hallway.
Kitchens: Some herringbone engineered flooring options are suitable for kitchens, offering durability and beauty.
Home Offices: Elevate your work environment with a touch of luxury underfoot.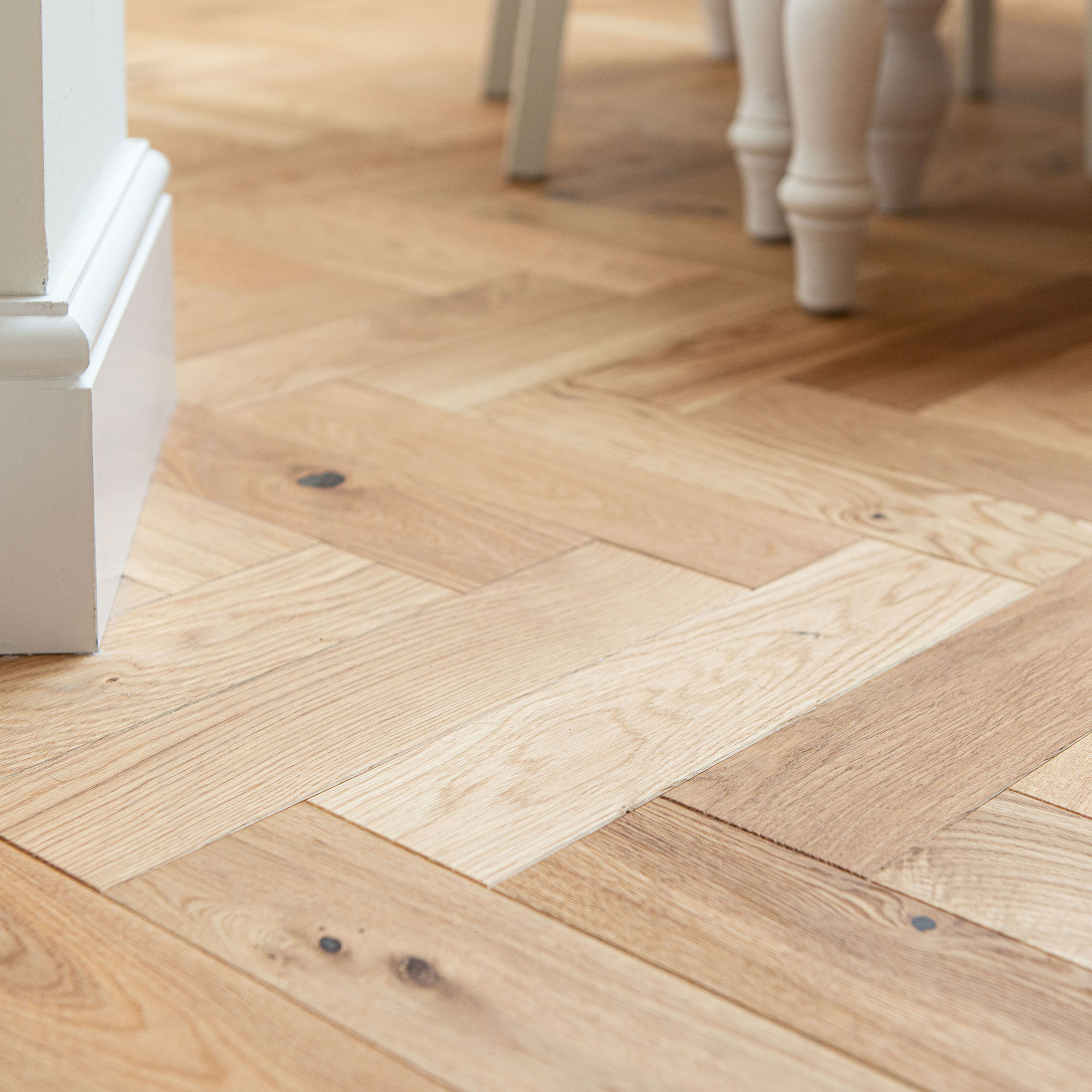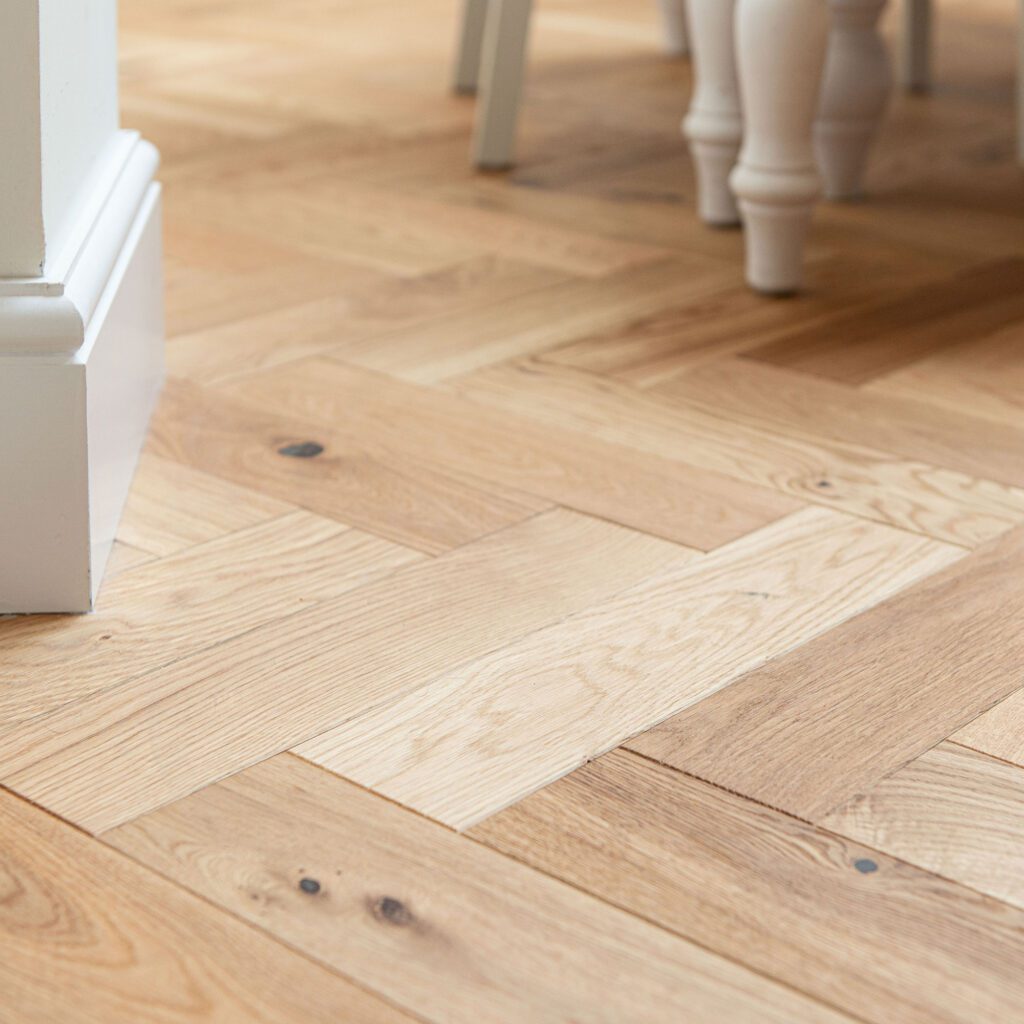 Colours Of Herringbone Engineered Flooring
Herringbone engineered wood flooring comes in a wide range of colours and finishes to suit your interior design vision. For example, some popular options are:
Classic Oak: Timeless and versatile, oak herringbone flooring is available in natural, light, or dark finishes.
Walnut: Rich and luxurious, walnut herringbone flooring adds warmth and character to any room.
Grey Tones: For a modern twist, consider herringbone in cool grey or driftwood shades.
Whitewashed: Create a coastal or Scandinavian ambiance with white-washed herringbone flooring.
Exotic Woods: Explore unique options like acacia or teak for a distinctive look.
A Stylish Investment
In summary, herringbone engineered wood flooring seamlessly combines classic elegance with contemporary durability. Its  charm, adaptability, and extensive colour options render it a superb choice for enhancing your home's aesthetics. Whether you are in the midst of renovating your existing living space or embarking on a new construction project, herringbone engineered wood flooring stands as a stylish investment that will elevate your interior decor for many years to come.