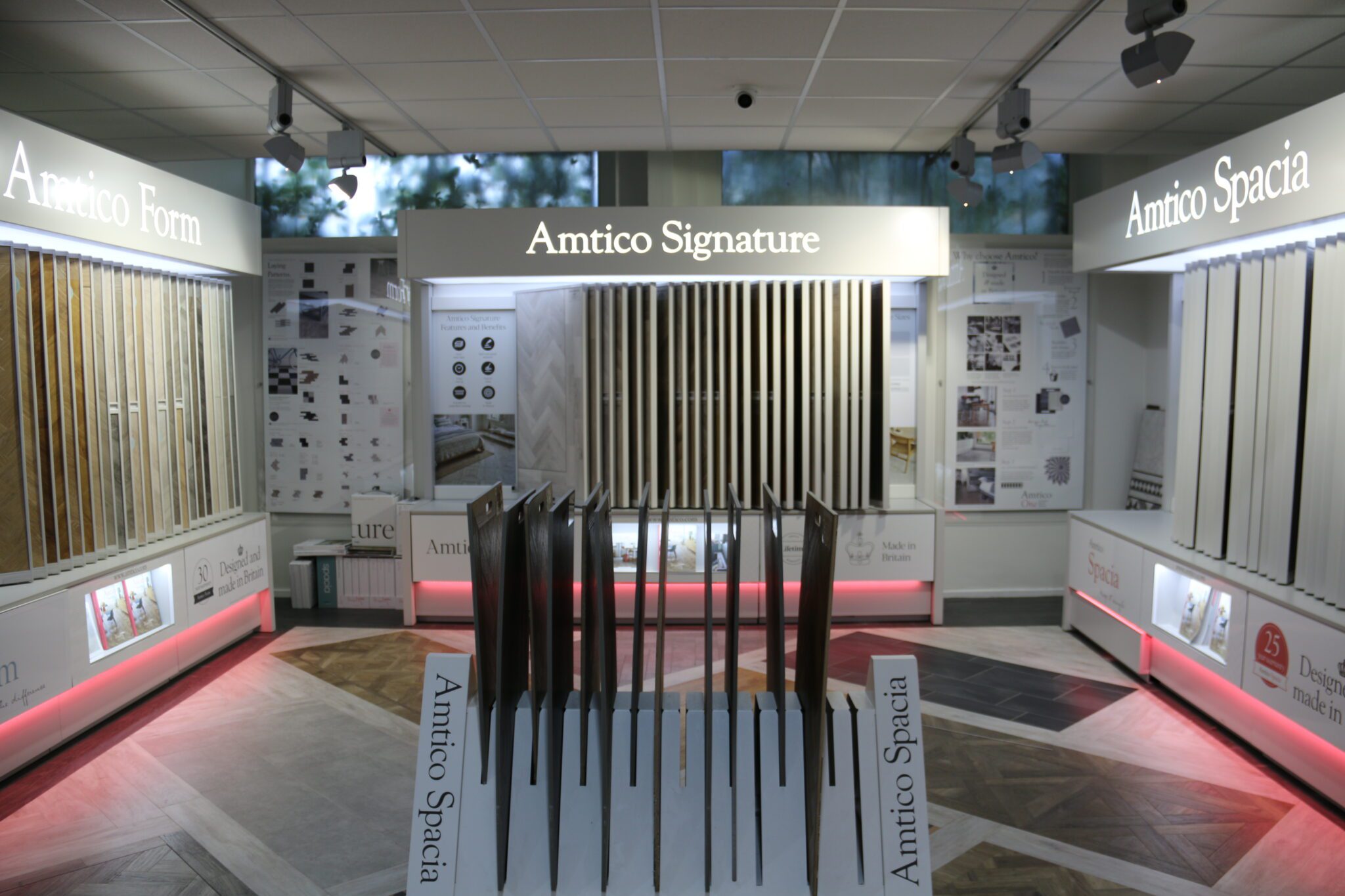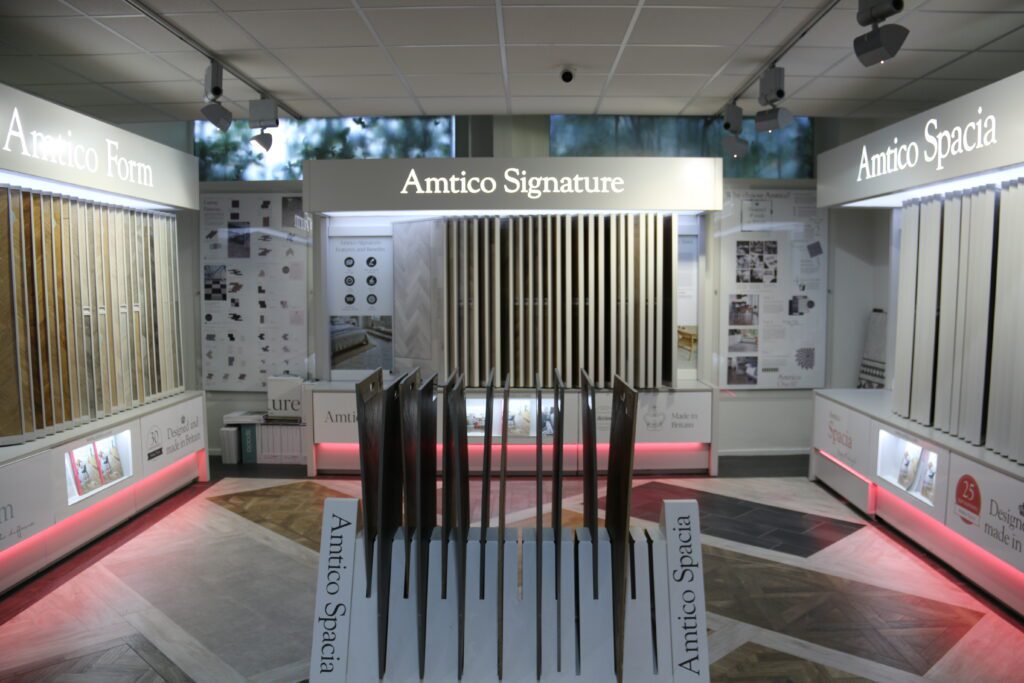 Who Are Amtico LVT Flooring
Amtico's Luxury Vinyl Tiles (LVT) are designed and crafted in Britain, ensuring expert quality and unrivalled craftsmanship.
With a legacy spanning back to the early 1960s, Amtico LVT flooring has established itself as a prominent designer and manufacturer of exclusive Luxury Vinyl Tiles (LVT). Over almost six decades, their floors can be found in countless homes.
The company's dedication to delivering exceptional products extends beyond design. Their floors undergo a meticulous manufacturing process that incorporates innovative techniques. Demonstrating their precision, the flooring must pass 43 comprehensive product assurance tests before it is deemed ready for distribution.
View the Amtico Collection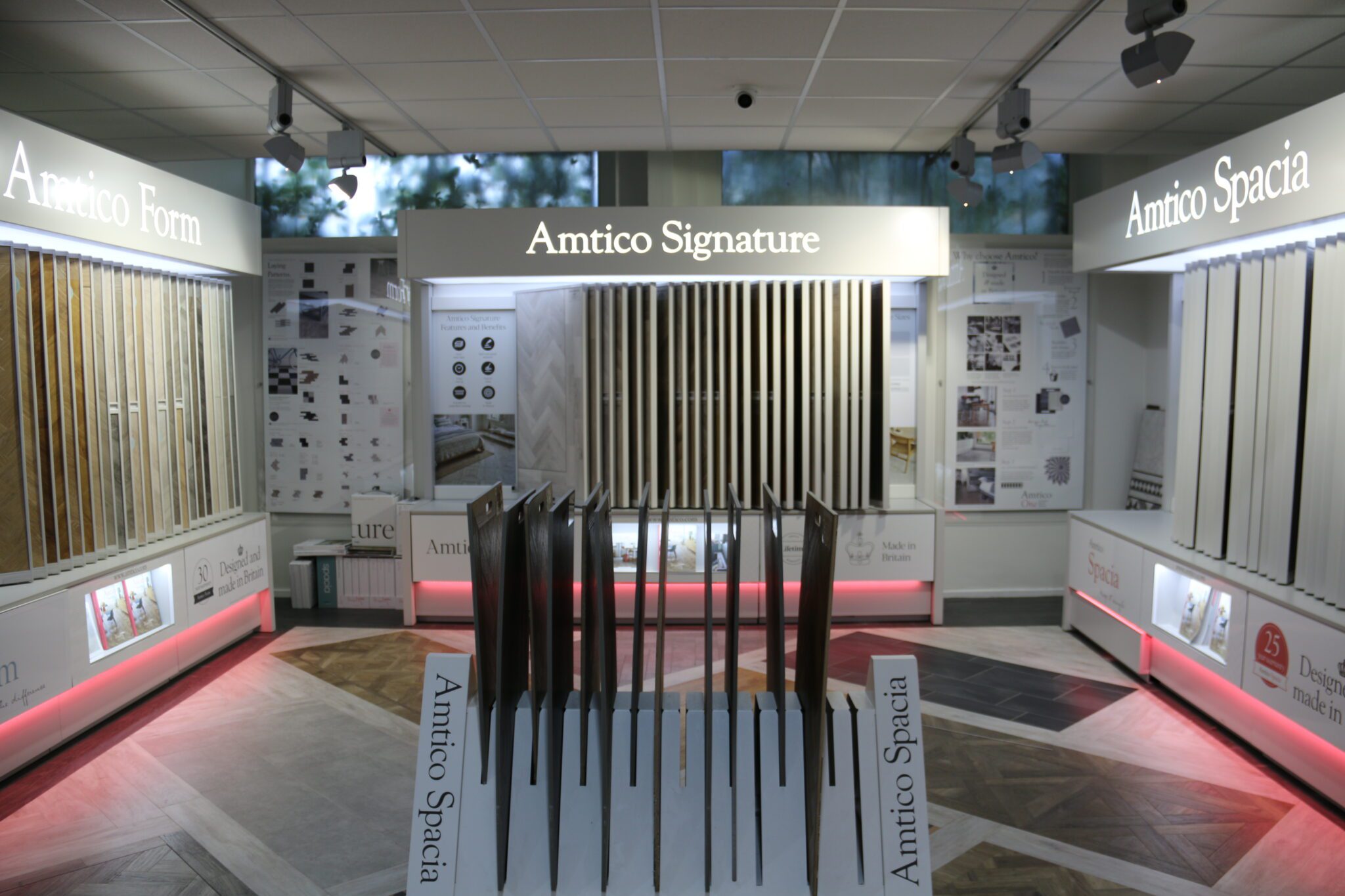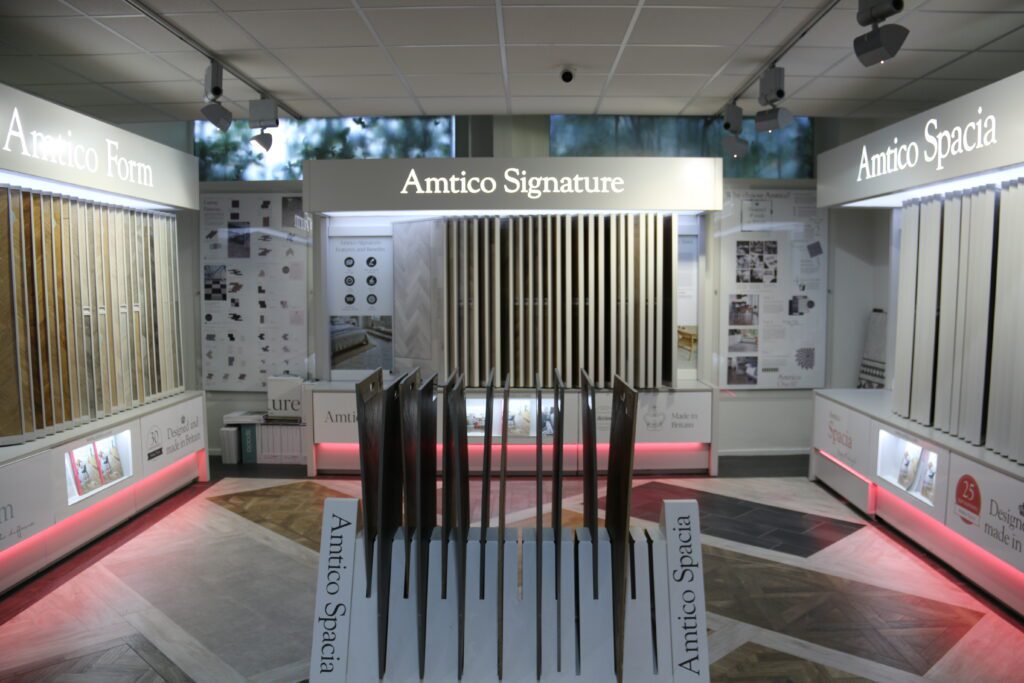 Amtico At The Floorstore
Our showrooms have a wide range of styles, colours, and finishes from Amtico to choose from. Benefit from our Price Match Promise for the best deal, expert advice, flexible finance options, and convenient installation services.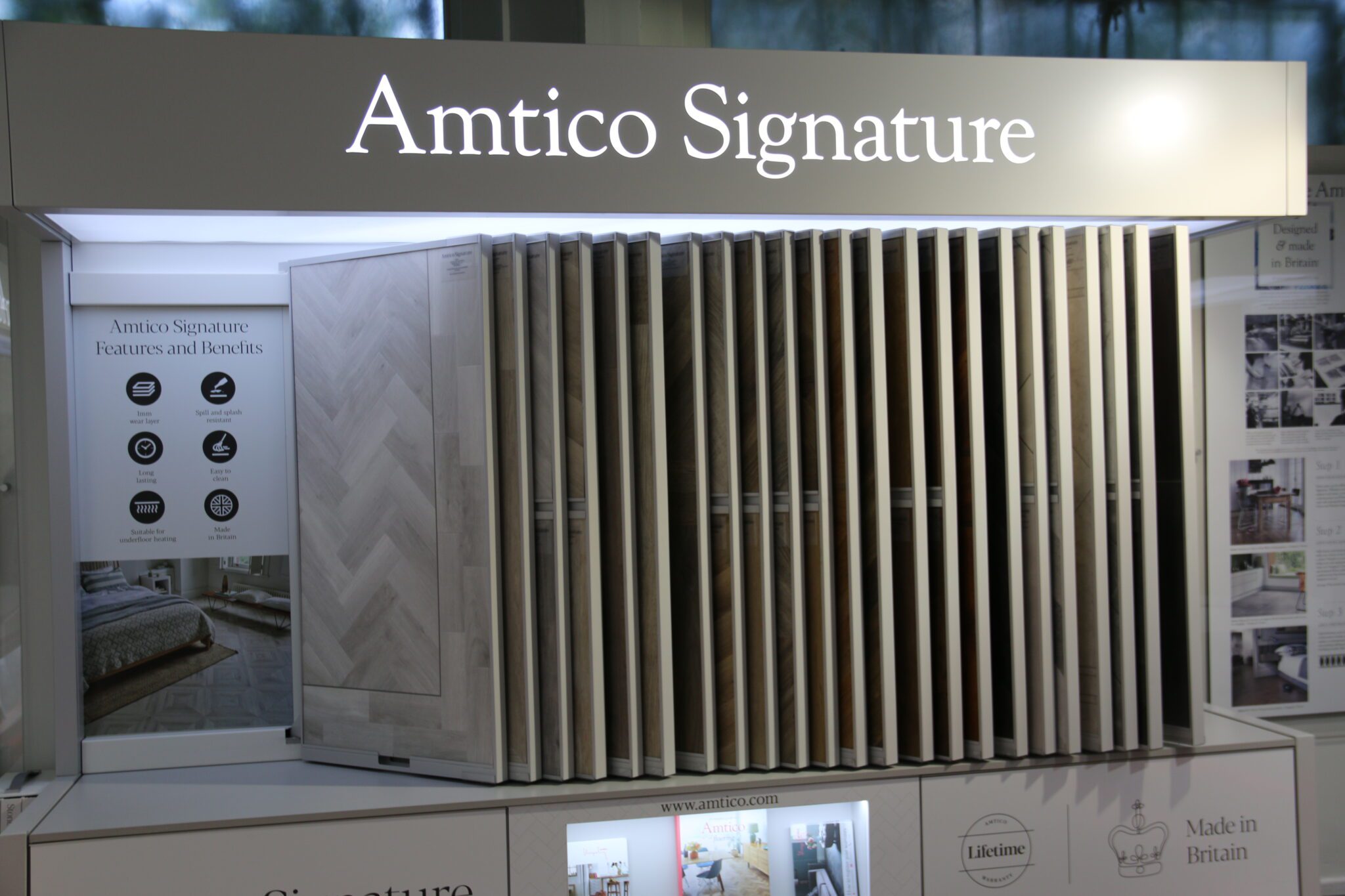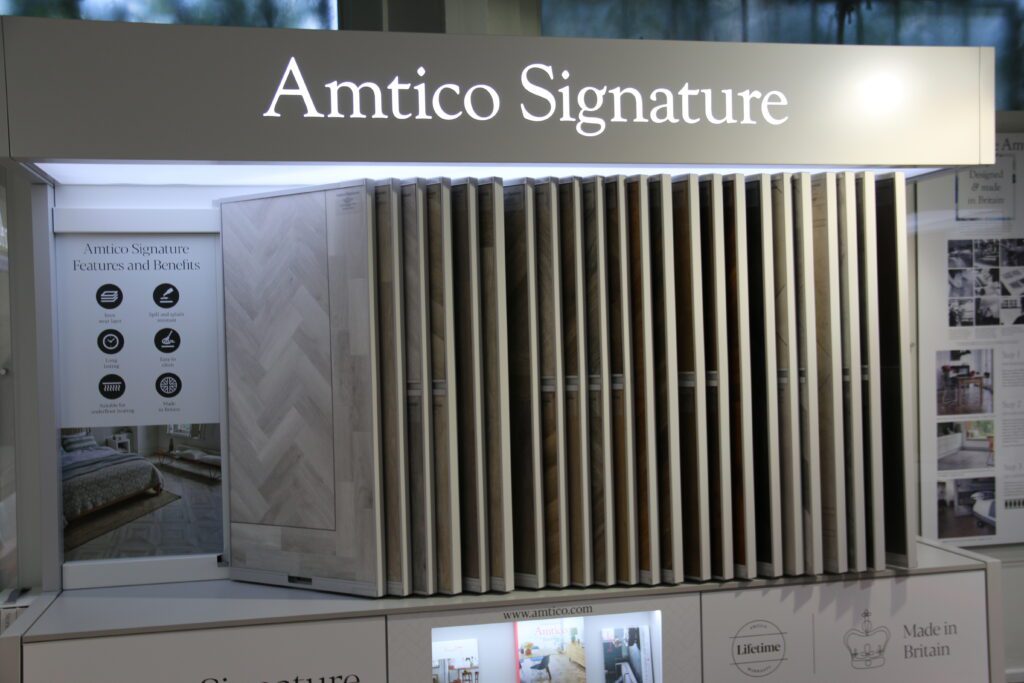 Why Buy Amtico LVT Flooring?
Reliability – All of their LVT flooring is made from heat-compressed layers. These layers combine extreme resilience and superb strength with beautiful design. Comes with a minimum 25-year warranty.
Easy maintenance – One of the main benefits of Amtico LVT flooring is that all their tiles are easy to clean, repair or replace.
Quiet – Amtico's LVT Flooring is made from a unique structure that helps to absorb noise making it ideal for busy households.
Suitable for underfloor heating – Amtico is designed to work with underfloor heating systems; it won't warp or crack like natural wood.
Water and scratch resistant – Amtico flooring is both water resistant and scratch resistant.
Guarantee – 25-year, 30-year, and lifetime warranties available
Our Amtico LVT Flooring Collection
With Amtico's three stunning collections, Signature, Spacia and Form, you can choose across hundreds of wood, stone, and abstract designs and laying patterns, borders and motifs. So, whether you're looking for a traditional design, a modern edge or something completely unique, you are sure to find it with Amtico.
Available at an affordable price point you can find the wide range of Amtico LVT Flooring at one of the Floorstore Showrooms.