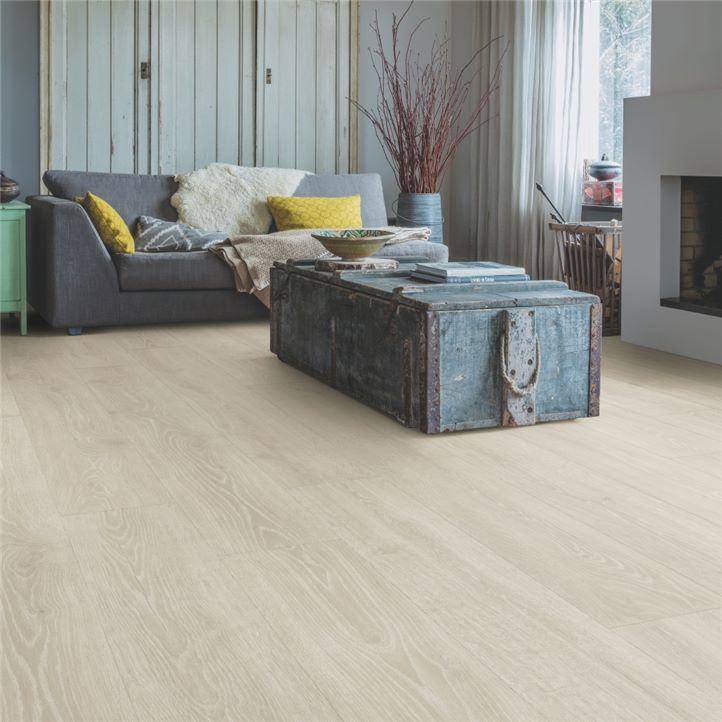 Who Is Quick-Step Engineered Wood Flooring?
A prominent flooring brand, Quick-Step, has revolutionised the industry through a range of innovations aimed at enhancing functionality in contemporary homes. Over recent years, Quick-Step has integrated several environmentally friendly features into their collections.
All Quick-Step engineered wood floors are equipped with a protective finishing layer. This UV-cured lacquer finish is meticulously applied in seven layers, serving as a shield against stains, wear, and scratches. Simultaneously, it simplifies the cleaning process. On the other hand, the oiled finish is composed of two layers of high-quality oil, resulting in a stunning matte appearance for engineered wood flooring. This approach also ensures that the planks develop a graceful patina over time, adding even more character to them.
These two premium-quality finishes offer distinct advantages, and if you have any inquiries regarding the pros and cons of selecting one over the other, please do not hesitate to reach out to our friendly Floorstore team.
Find Your Local Store
View Our Quick-Step Wood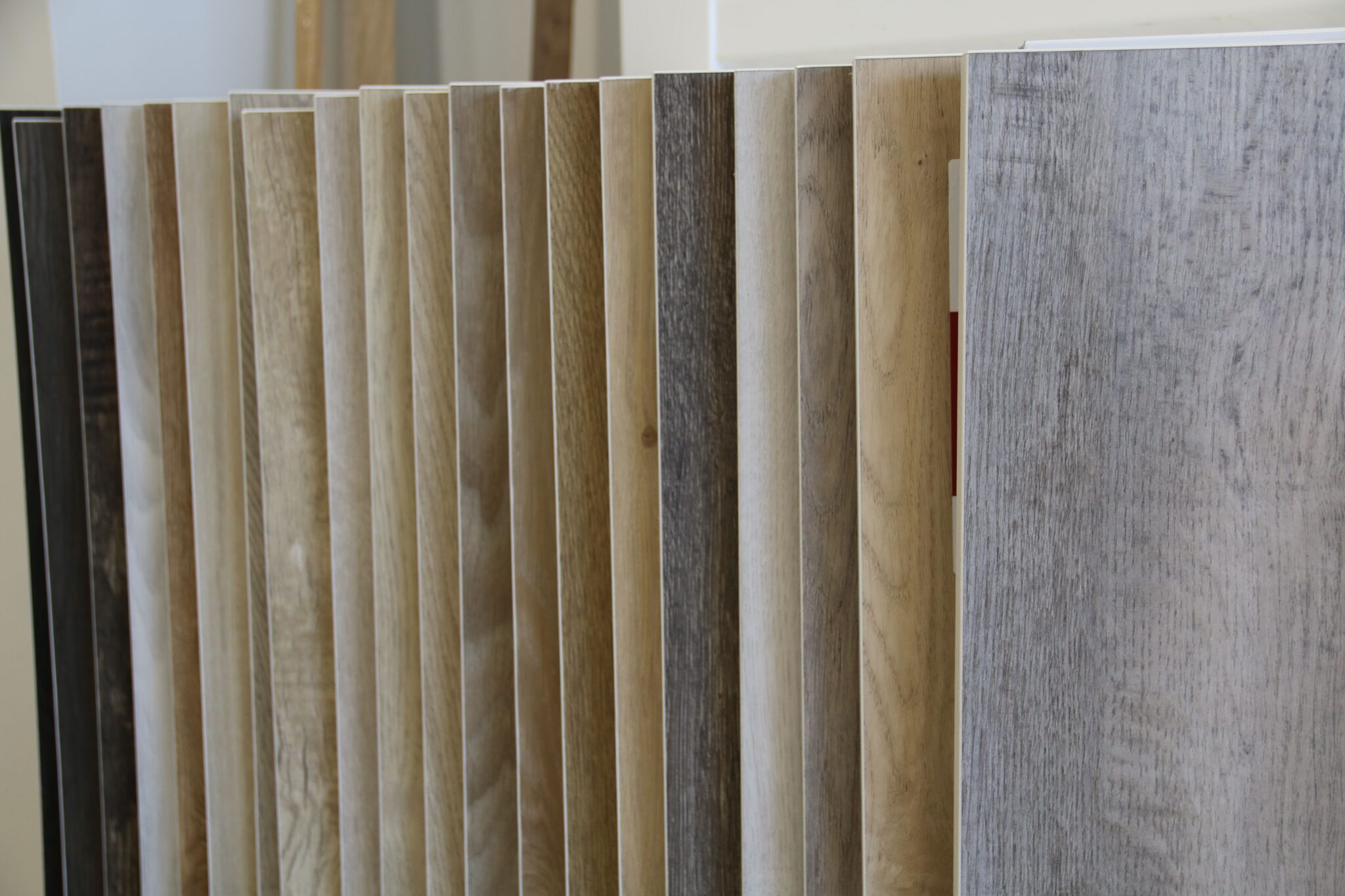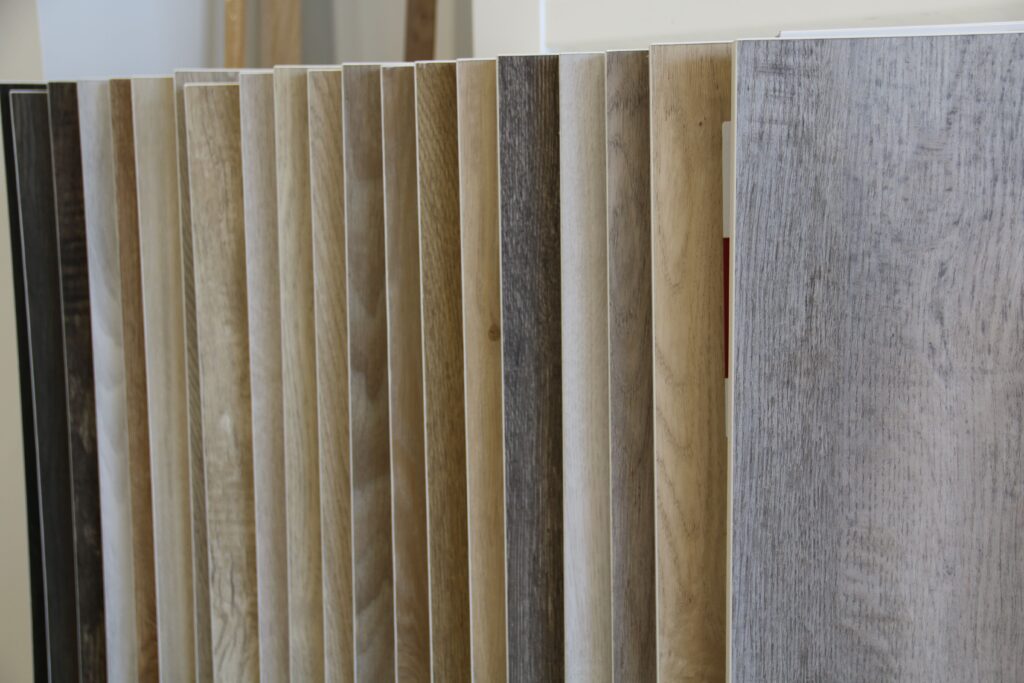 Quick-Step At The Floorstore
Our showrooms have a wide range of styles, colours, and finishes from Quick-Step to choose from. Benefit from our Price Match Promise for the best deal, expert advice, flexible finance options, and convenient installation services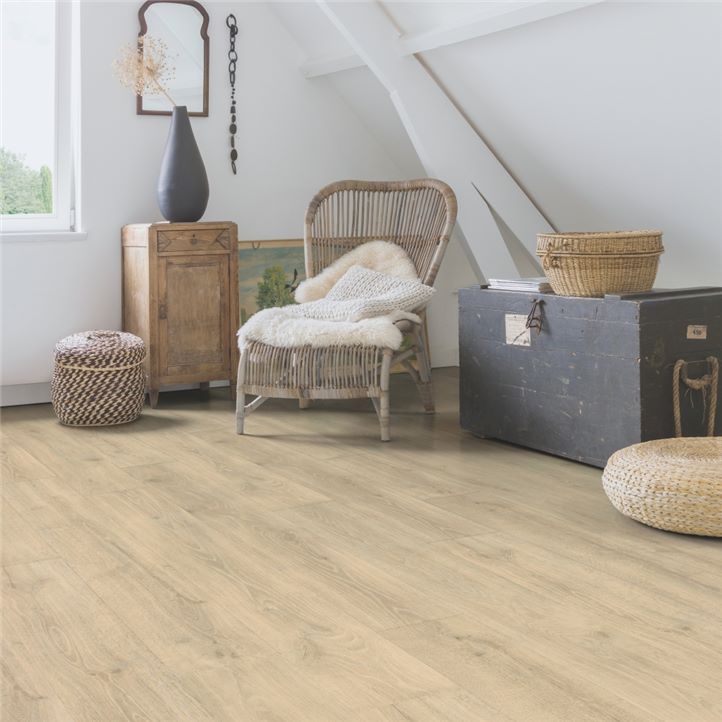 Why Buy Quick-Step Engineered Wood Flooring?
Quality materials and gorgeous designs
Engineered wood flooring with UV-cured lacquer or oil finishes.
Authentic character and textures to bring warmth to any interior.
Flooring products that feature the innovative Uniclic and Uniclic Multifit systems
Easy to maintain looking like new for years.
Wood sourced from sustainably managed forests.
Oils and glue that meet the strictest international emission standards.
Substantial warranties – 20 and 25 years, providing fantastic value for money.
Our Quick-Step Engineered Wood Flooring Collection.
Floorstore offers an impressive range of Quick-Step Engineered Wood Flooring options. You have the choice of selecting neutral tones to brighten any room or opting for darker shades that add a touch of luxury to your decor. Our collection includes flooring with wide planks, perfect for larger rooms, as well as thinner planks that complement more compact spaces. Additionally, we provide a comprehensive range of accessories and cleaning products, ensuring your floors remain stunning with minimal maintenance.
Crafted with a blend of innovation and premium-quality materials, Quick-Step engineered wood floors are manufactured to exacting standards. They are made up of three layers of solid wood, protected by a UV-cured lacquer or oiled finish. The surface layer proudly displays the natural beauty of the wood, which can be sanded and refinished as needed. Beneath this, a core layer made of spruce hevea or HDF ensures exceptional stability and durability. Finally, a spruce or pine veneer backing prevents any warping or cupping. The result is beautiful flooring that you'll cherish for decades.
Quick-Step engineered wood flooring offers a more convenient and cost-effective alternative to solid wood, making it an excellent choice for transforming your home. At Floorstore, you can always rely on finding top-quality products that suit your preferences. So, whether you prefer wide or thinner planks, dark or light colours, rustic grain patterns, or minimal tonal variations, we have something to suit every taste and budget.