Purchasing Luxury Vinyl Tiles
Luxury Vinyl Tiles (LVT) is a popular choice for hard flooring, offering an affordable alternative to wood or stone. With a wide range of finishes available, LVT provides the look you desire without breaking the bank.
Finding the ideal Luxury Vinyl Tile flooring can be difficult and at Floorstore we appreciate this. After all, the huge range we have on offer makes it very tricky to pick just one! We have such a variety of styles, from chic and simple tile to rustic and intricate herringbone. 
Take a look at what you need to consider and if you need more help don't forget to pop into store to talk to one of our experts.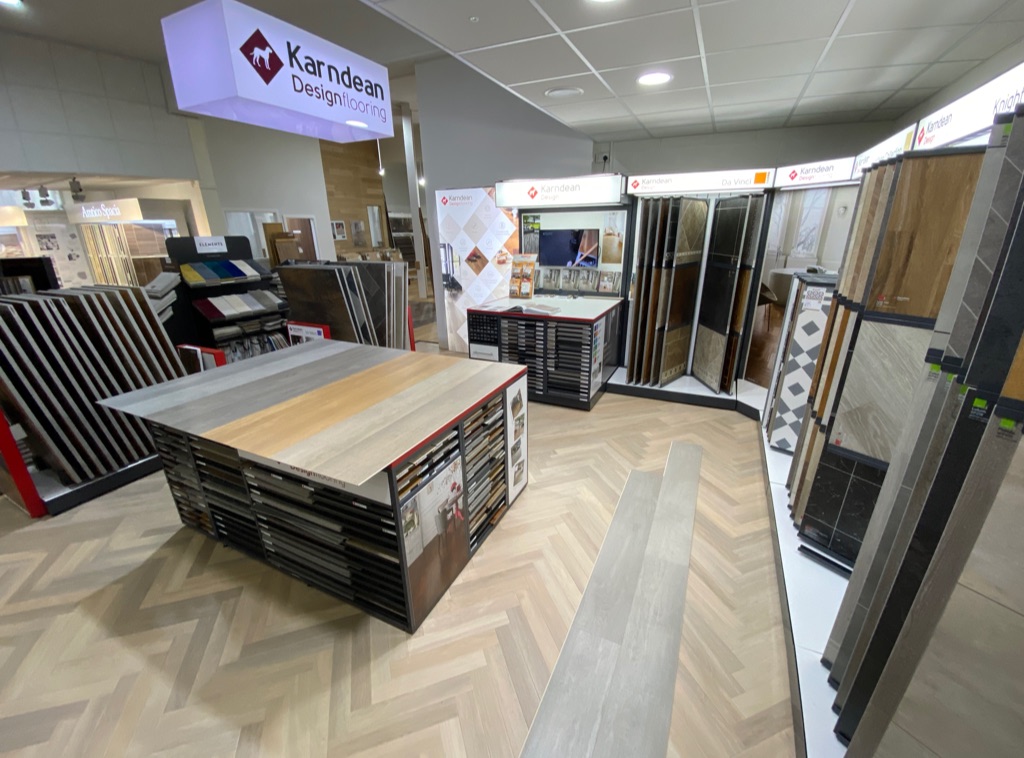 Floorstore Your Local Luxury Vinyl Tile Store
Discover a wide range of styles, colours, and finishes at your nearby Floorstore showroom. Benefit from our Price Match Promise for the best deal, expert advice, flexible finance options, and convenient installation services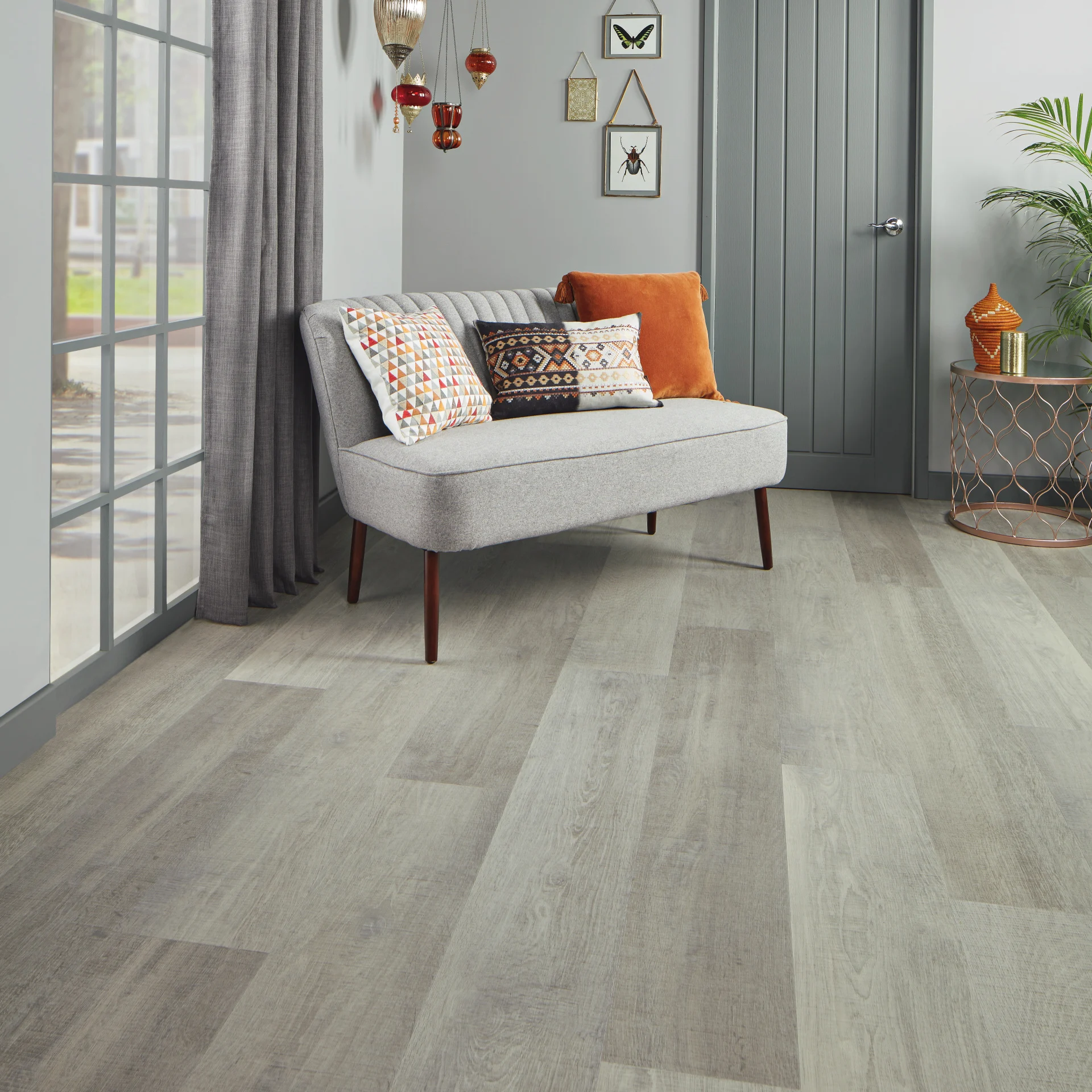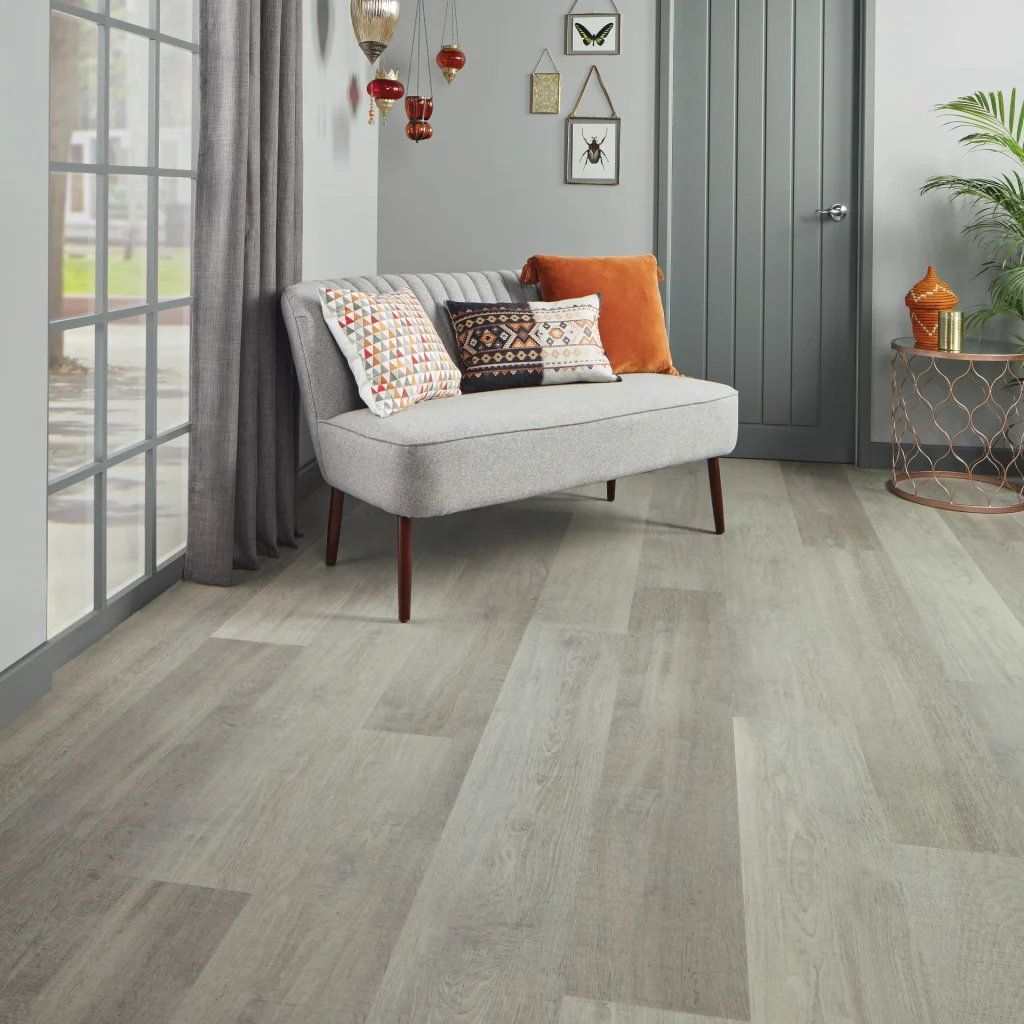 What To Consider Before Purchasing Luxury Vinyl Tiles
Durability and Water Resistance: LVT consists of multiple layers, making it highly durable and water resistant. It also offers warmth underfoot, making it suitable for any room in your home, except for stairs, due to its inflexible nature.
Ideal for Families and Pets: LVT is a favourite among families with children due to its ability to withstand spills and messy playtime. It is easy to wipe clean, restoring its original appearance. Additionally, its scratch resistance and tough exterior make it an excellent option for homes with pets.
Consider the Room and Usage: When selecting LVT, consider the room and how frequently it is used. LVT is highly wear-resistant, making darker colours ideal for rooms with heavy foot traffic and potential scuffs and spills. Patterned or tiled effect LVT can create stunning feature floors in areas like kitchens and porches, while plainer, brighter colours can make living areas appear bigger.
Composition of LVT: Luxury Vinyl Tiles are made from synthetic plastic PVC (polyvinyl chloride), created by combining petroleum, ethylene, and chlorine. This combination results in a durable, flexible, and water-resistant flooring material.
Quality Indicators: Thickness is a good indicator of LVT quality. Additionally, look for LVT flooring that comes with a decent warranty for added peace of mind.
Underlay for Vinyl: The need for underlay depends on the type of vinyl and the condition of the sub-floor. Consider these factors before deciding whether underlay is necessary for your vinyl flooring.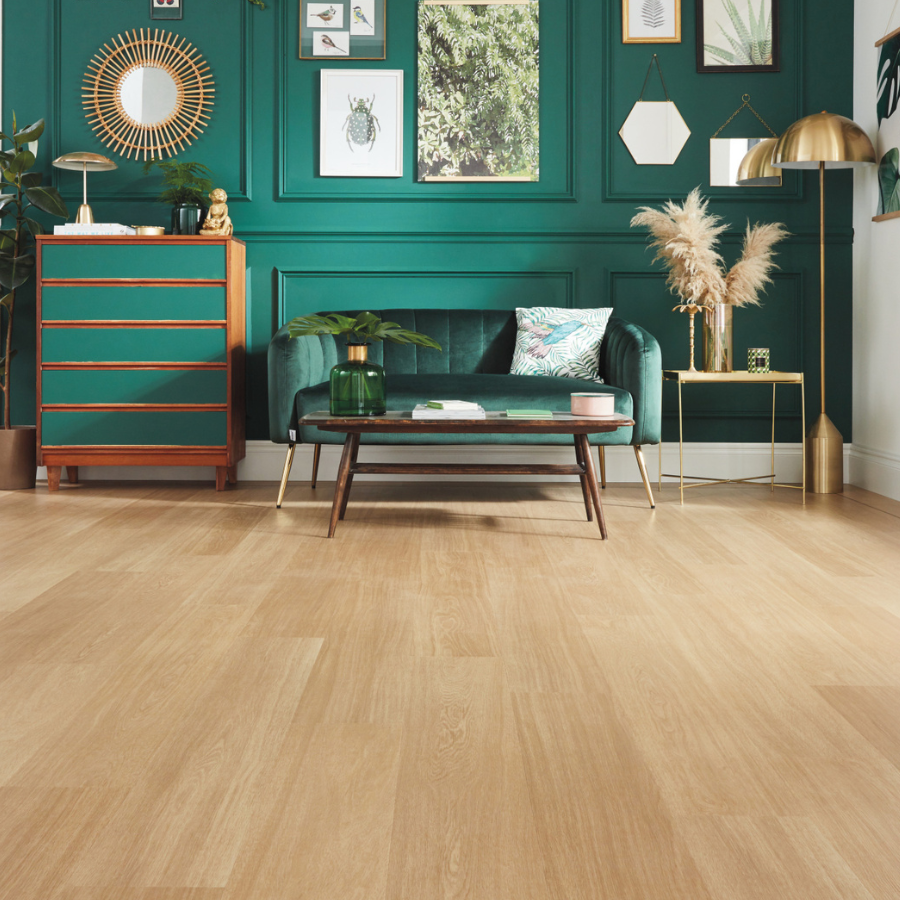 Benefits Of Purchasing Luxury Vinyl Tiles
Durability: LVT is highly durable, even in high-traffic areas, thanks to its protective and waterproof topcoat. It is also scratch-resistant, making it ideal for busy households.
Comfort: With the correct underlay, LVT provides insulation and a comfortable underfoot experience. 
Underfloor Heating: LVT can be used with underfloor heating.
Easy Installation: LVT flooring features a hassle-free installation process, making it suitable for DIY projects.
Variety of Styles: LVT offers versatility in both practicality and design, with a wide range of tile sizes and shapes available
Caring for LVT Flooring
Once your LVT  flooring has been installed, maintaining its freshness and brightness is important. Refer to out LVT cleaning guide for tips and help.