Founded in 1938, Ege Carpets have become leaders in the textile flooring industry across Europe. With a focus on making unique, premium quality carpets, the brand also creates products that are environmentally conscious.  From the very beginning, the company used the latest and most advanced technology in the carpet manufacturing processes. Today, this approach still defines Ege Carpets. So you can rest assured that no matter which design catches your eye, you'll enjoy it for many years to come.
Setting an example in sustainability
Apart from their dedication to premium quality, Ege Carpets also set the standard in sustainability. They also focus on recycling materials, clean energy and cleaner manufacturing processes. At Ege, respecting quality is just as important as respecting the environment. The result? Beautiful, Durable and Eco-friendly products
Discover all the Ege range at your local Floorstore.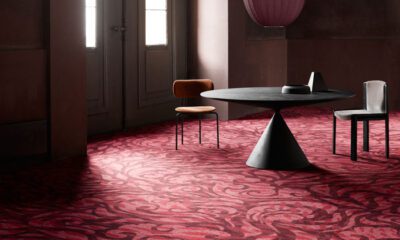 Highline Collections
Ideal for the hospitality sector, the Highline Collection features integrated underlay for superior sound insulation and comfort. The wear-resistant carpets come in either broadloom or carpet tile designs, with up to 8 types of backing options. You can also choose between numerous patterns and designs – to suit any requirement and décor.